"Children are the Rainbow of the World"
Welcome message from Denise Dalton, Executive Headteacher
Welcome to St Jude's C of E Primary Academy 
St Jude's C of E Primary Academy is a vibrant school that serves a richly diverse multi cultural community where pupils come from a range of social and economic backgrounds. St Jude's is situated in the mid-west of the city and operates as a two form entry Primary. 
Our school values respect, self worth and celebrating differences in partnership with parents and carers. This is an important feature at St Jude's. Our school motto is "Children are the Rainbow of the World" and we encourage the children to work towards our RAINBOW values. These are: Respect, Achieve, Inspire, Nurture, Belief, Outstanding, Welcoming.  At our school we aim to build positive relationships rooted in mutual respect. We expect pupils to achieve the highest possible standard of teaching and care in positive and stimulating environment. All staff have the highest regard for the need to Safeguard pupils wellbeing in accordance with statutory requirements.
Our continued focus and self evaluation from all our stakeholders, ensures that the academy is continually striving for improvement. 
Central to St Jude's Church of England Primary Academy is our strong Christian foundation and ethos. At the heart of our school is a positive and inclusive environment where diversity is valued. We stimulate in every child a desire for learning so that they will achieve their full potential in an atmosphere of mutual respect and trust. St Jude's is part of St Chad's Academy Trust, who work closely with the school.
At our school, we pride ourselves in providing a broad and balanced curriculum for the children. Our curriculum is bespoke and is tailored to the needs of the children in order to challenge and support them. We encourage the children to be inquisitive and strive for them to achieve to their fullest potential. Each year group has a carefully designed curriculum that builds on knowledge and understanding that the children have already acquired. In addition to our daily curriculum, we also have a range of educational visits throughout the year. These include both residential and day visits. 
We are focused on continuing to build on our relationships with all stakeholders in our school community. To do this we have a range of events throughout the school calendar. These include: Parent Forum, St Jude's Carnival, Grandparents Lunches, Family Discos, Celebration Assemblies and Open Days. In addition to this we attend regular worship sessions at St Jude's Church.  
As a school we look forward to working with you on your journey through St Jude's.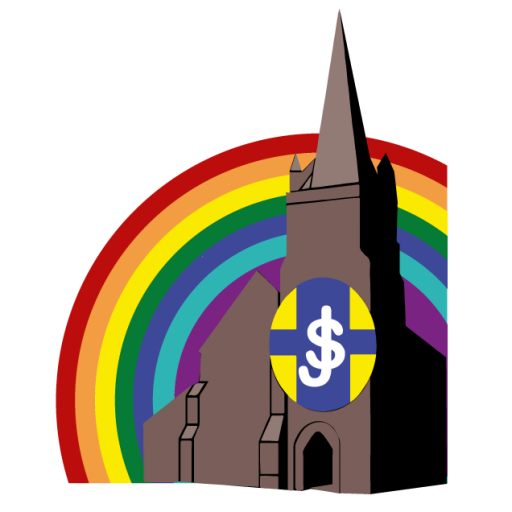 Children are the Rainbow of the World

Part of – St Chad's Academies Trust