At St Jude's C of E Primary Academy, our intent is to provide a bespoke curriculum that offers exciting and meaningful, learning opportunities that engage and motivate all learners in a curriculum that embraces the community and recognises local culture and heritage. Our curriculum is designed with the children in mind. We ensure that we offer the children a range of opportunities to develop the skills that they have in every year group.
We place a strong emphasis on spiritual, moral, social and cultural development for all of our pupils, which are underpinned by our Motto 'Children are the Rainbow of the World.
At St Jude's C of E Primary Academy, we pride ourselves on ensuring that all pupils engage in a broad and balanced curriculum that develops their knowledge, skills and understanding. We are proud of our diversity and we openly celebrate and welcome differences and ensure that every child is recognised as a unique individual so that we can cater for their learning needs. We strive to ensure our curriculum is progressive, stimulating and relevant for our children whilst also ensuring that it incorporates the statutory requirements of the National Curriculum. 
At our school, we pride ourselves on our unique curriculum and we endeavour to offer the children opportunities to develop a love of learning and a passion for knowledge. 
At our school, our pupils are taught all of the subjects within the National Curriculum. Children have daily English and Mathematics lessons. They also have weekly Science, Humanities, Art and Physical Education lessons.
In addition, the children have weekly Religious Education lessons as well as daily acts of worship and weekly Wellbeing lessons.
At St Jude's our pupils also have Design and Technology and Music lessons, which are often taught in blocks throughout the year.
In certain year groups, our pupils have weekly Spanish and Music lessons taught by specialist teachers.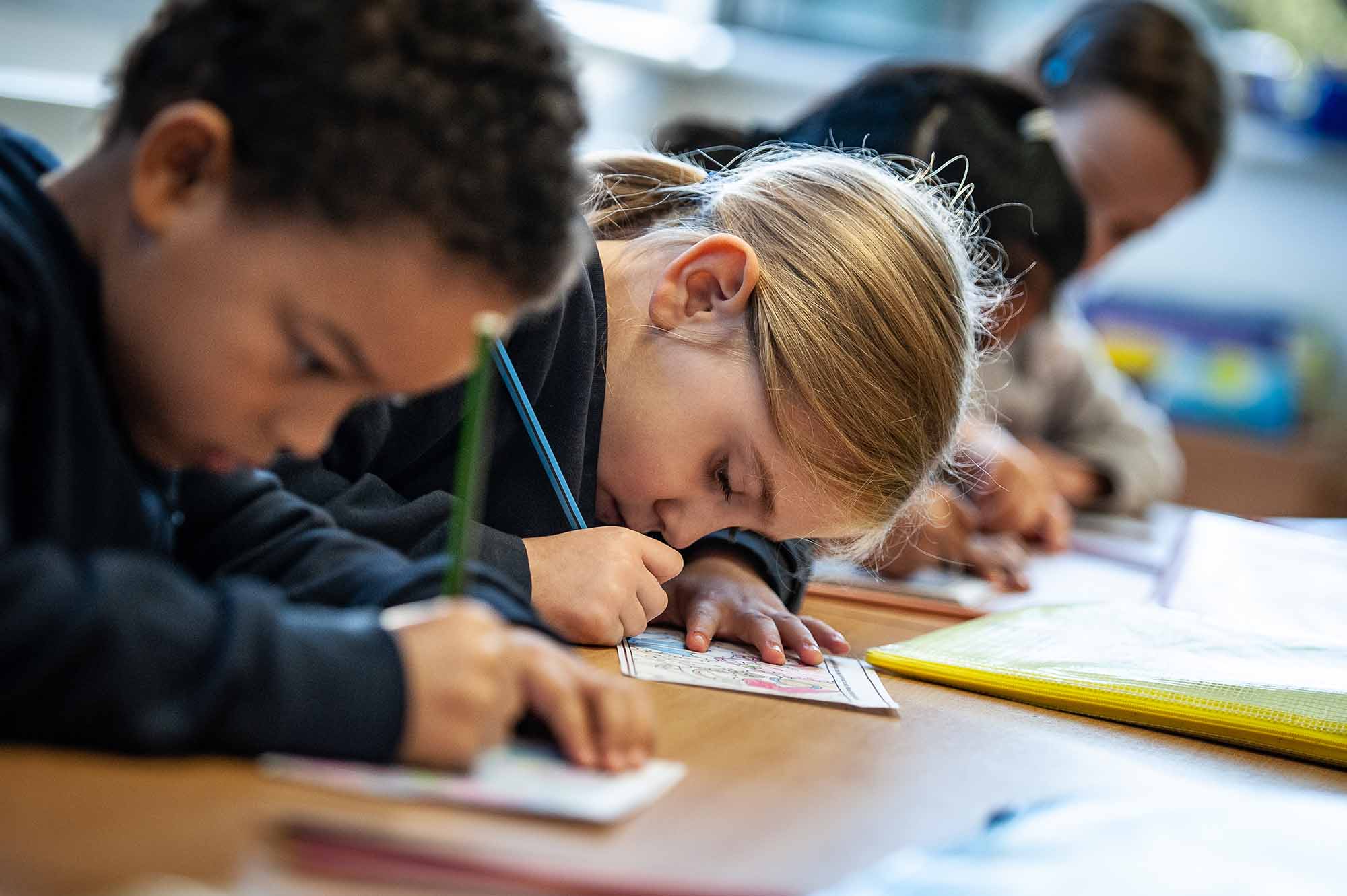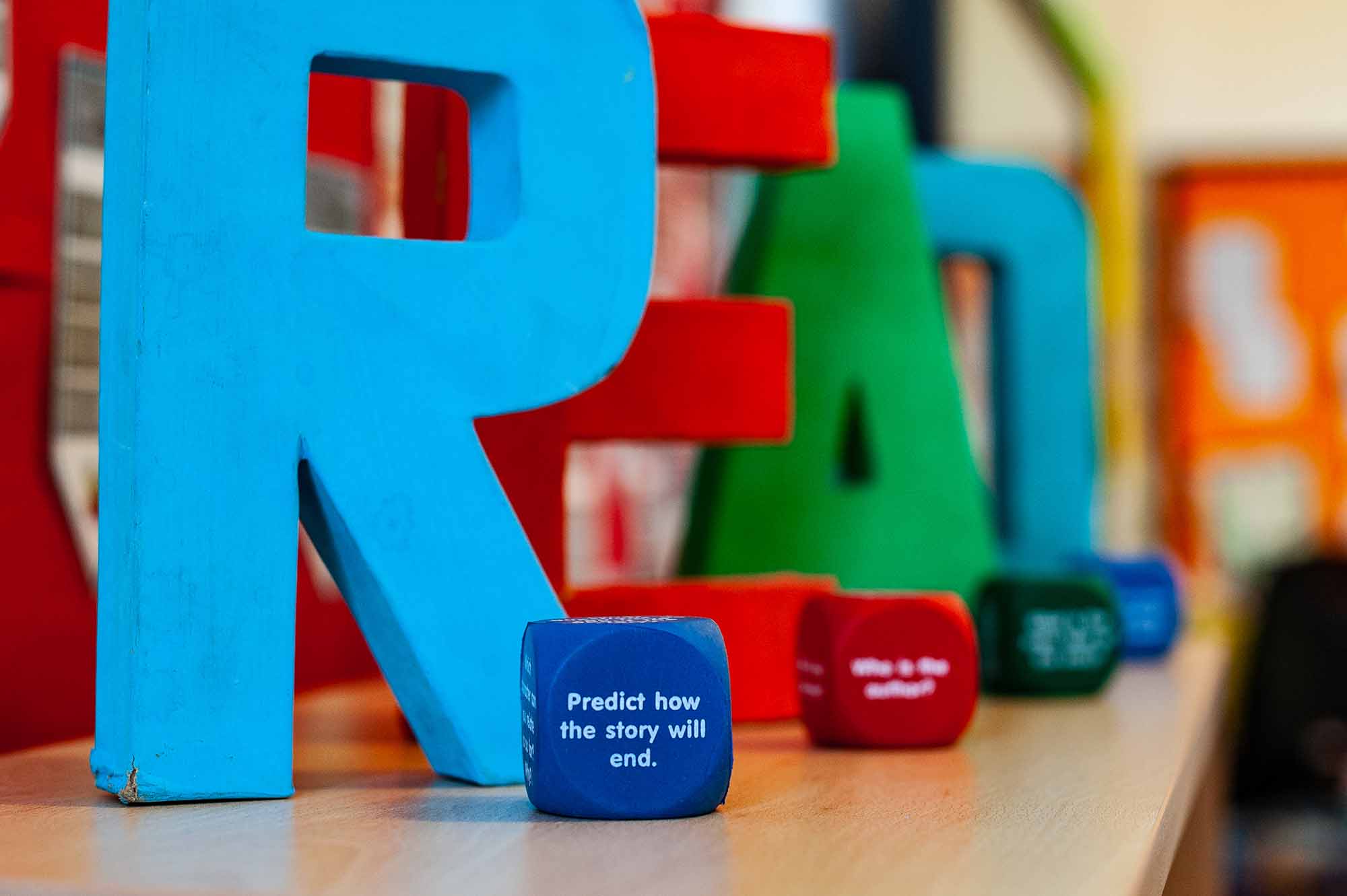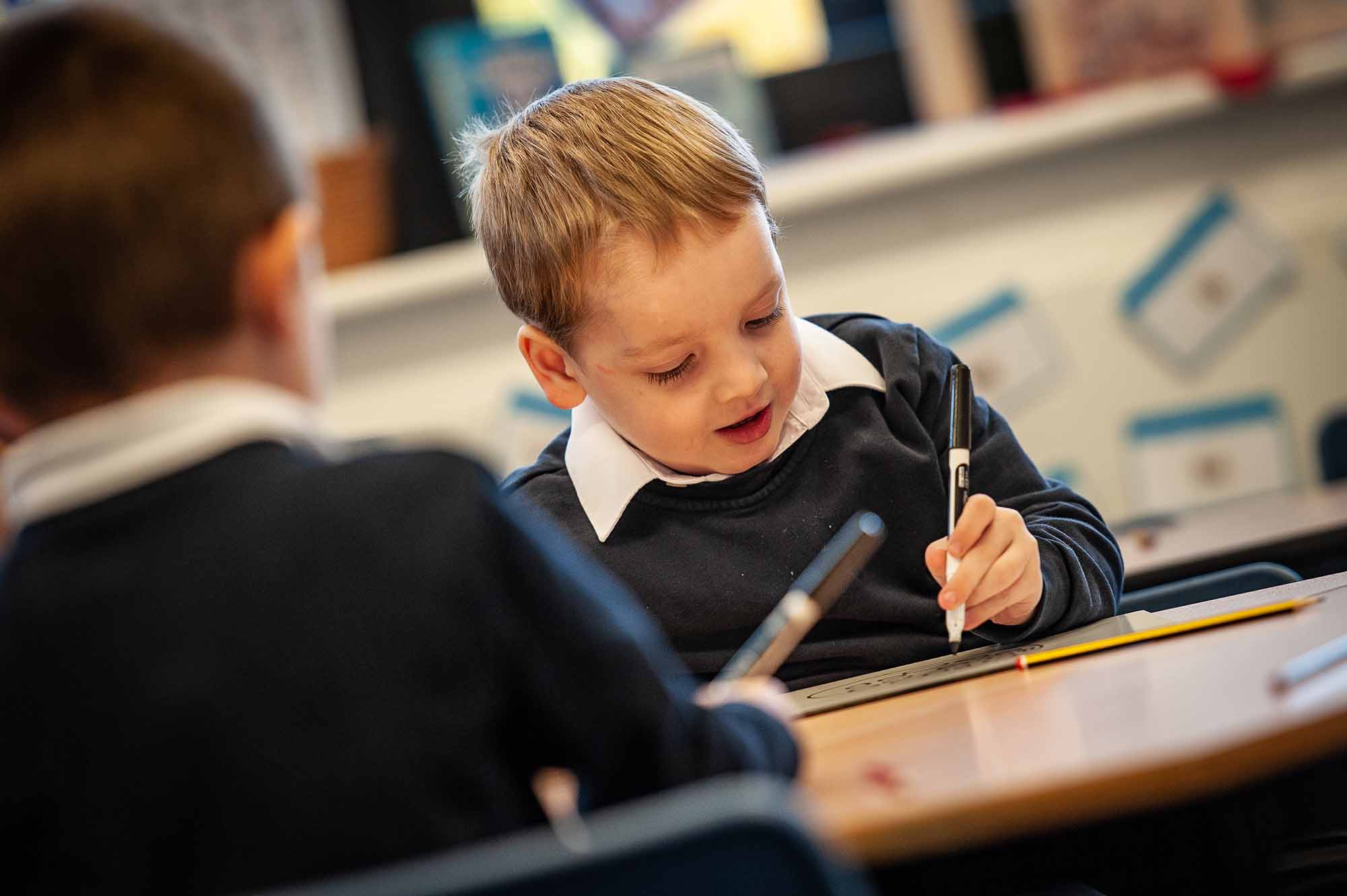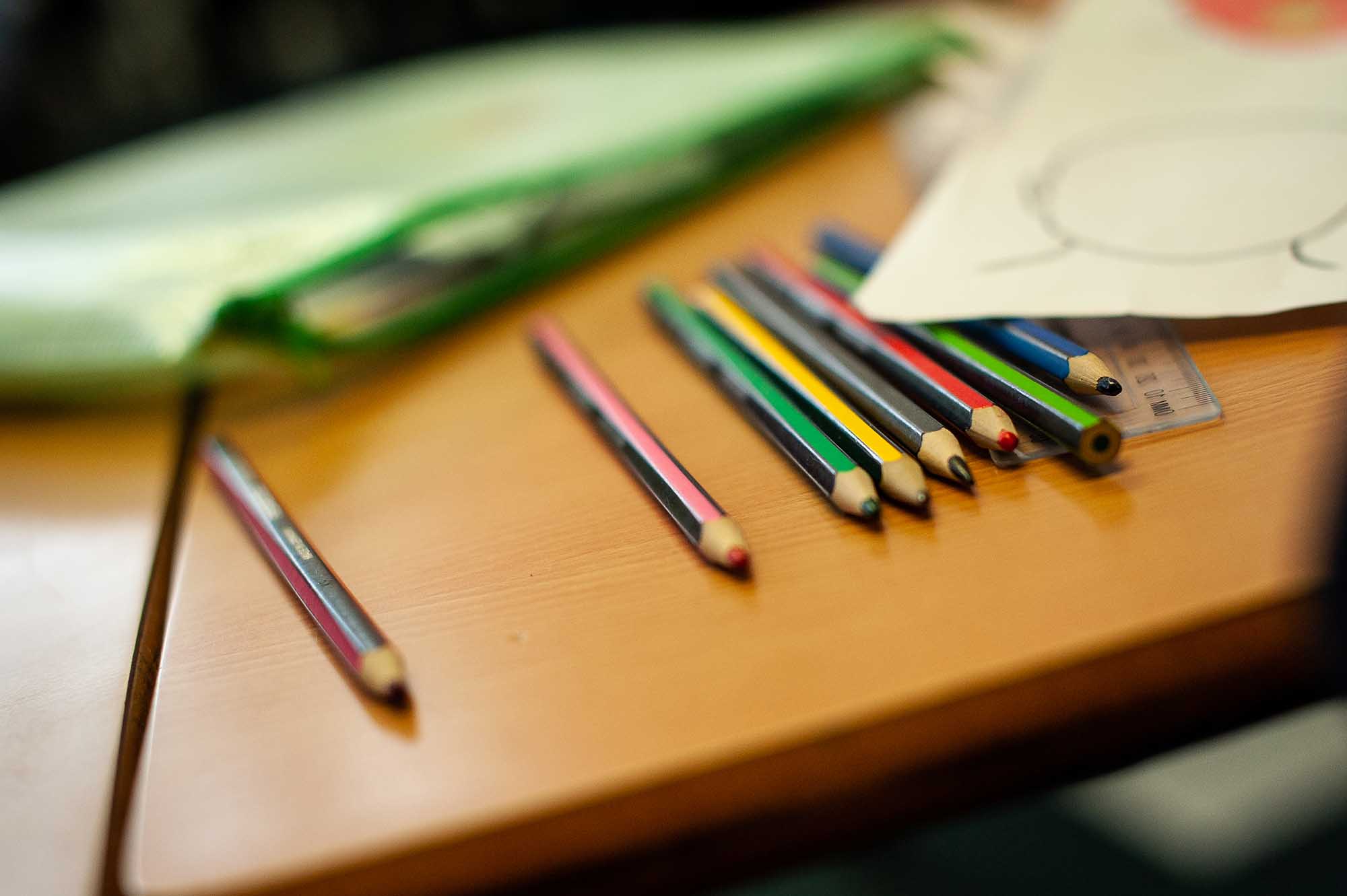 St Jude's C of E Primary Academy celebrates the diversity and creativity of our children. This is reflected in our English curriculum. Our intent is to ensure that all pupils are exposed to a creative and language rich curriculum which enables them to develop a love of reading, creative writing and purposeful speaking and listening. English is embedded throughout the entire curriculum at St Jude's.
Our primary aim is that by the end of Key stage 2, every single child becomes primary literate and makes progress in the areas of reading, writing, speaking and listening.
'English at St. Jude's is fun and creative in its own way because the teachers always find a way to make lessons different. My favourite lesson in English is reading. I love reading a text and finding out more. I like how our Literacy lessons always link to other parts of our learning like History or Geography. Every term we focus on a new book for reading and writing. One of my favourite books that we have used is 'Journey to the River Sea' by Eva Ibbotson' – Year 6 Pupil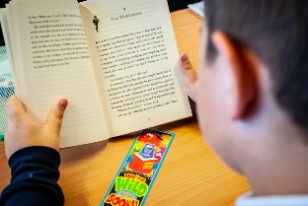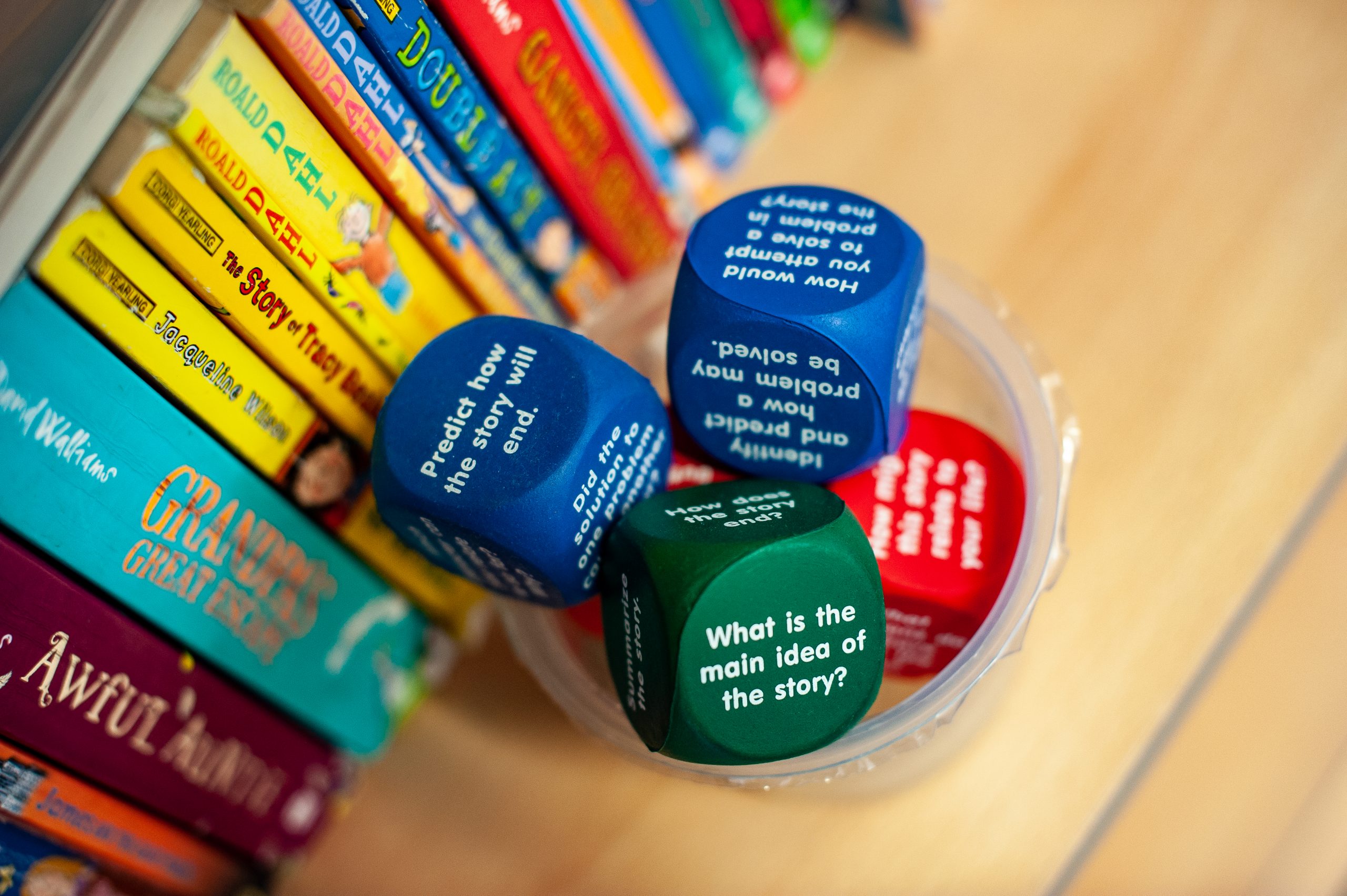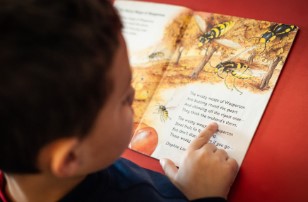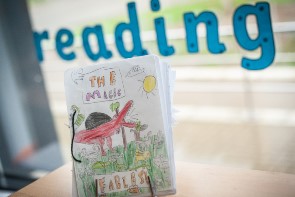 Our children enter the setting in EYFS with is a focus on Communication, Language and Literacy. From the earliest point in our two and three-year-old provision, children start their journey with nursery rhymes, poetry and stories linked to their learning themes throughout the year.
Teachers plan sequences of lessons for the teaching of reading, writing, spelling, vocabulary, grammar, punctuation and speaking and listening, which allows for progression from early acquisition through to fluency and mastery.
Our Reading curriculum is carefully designed to meet the needs of all leaners, promote a love of reading and provide a range of diverse texts throughout a child's journey at our school. We use a range of text types from different genres and cultures and we ensure that there is a balance of texts across all year groups. Pupils are exposed to both modern and classical texts that inspire and foster an interest in reading, immersing children in language rich environments and ensuring that National Curriculum expectations and progression of skills are met.
We believe that writing is strengthened by instilling a love of reading within our pupils. We value the importance of reading to provide a stimulus for writing. A comprehensive text overview is developed which encompasses different genres, authors, cultures and text types for all year groups.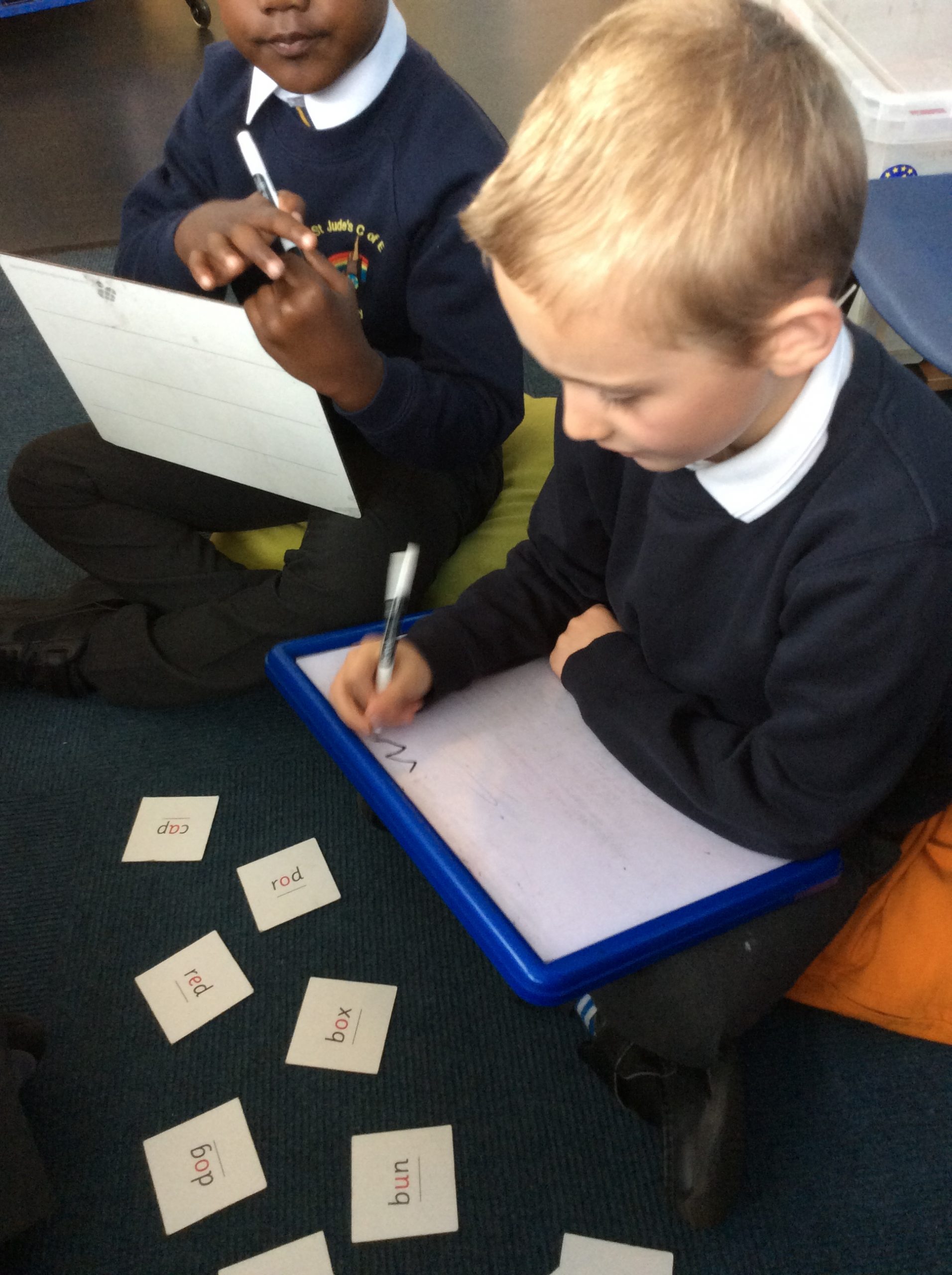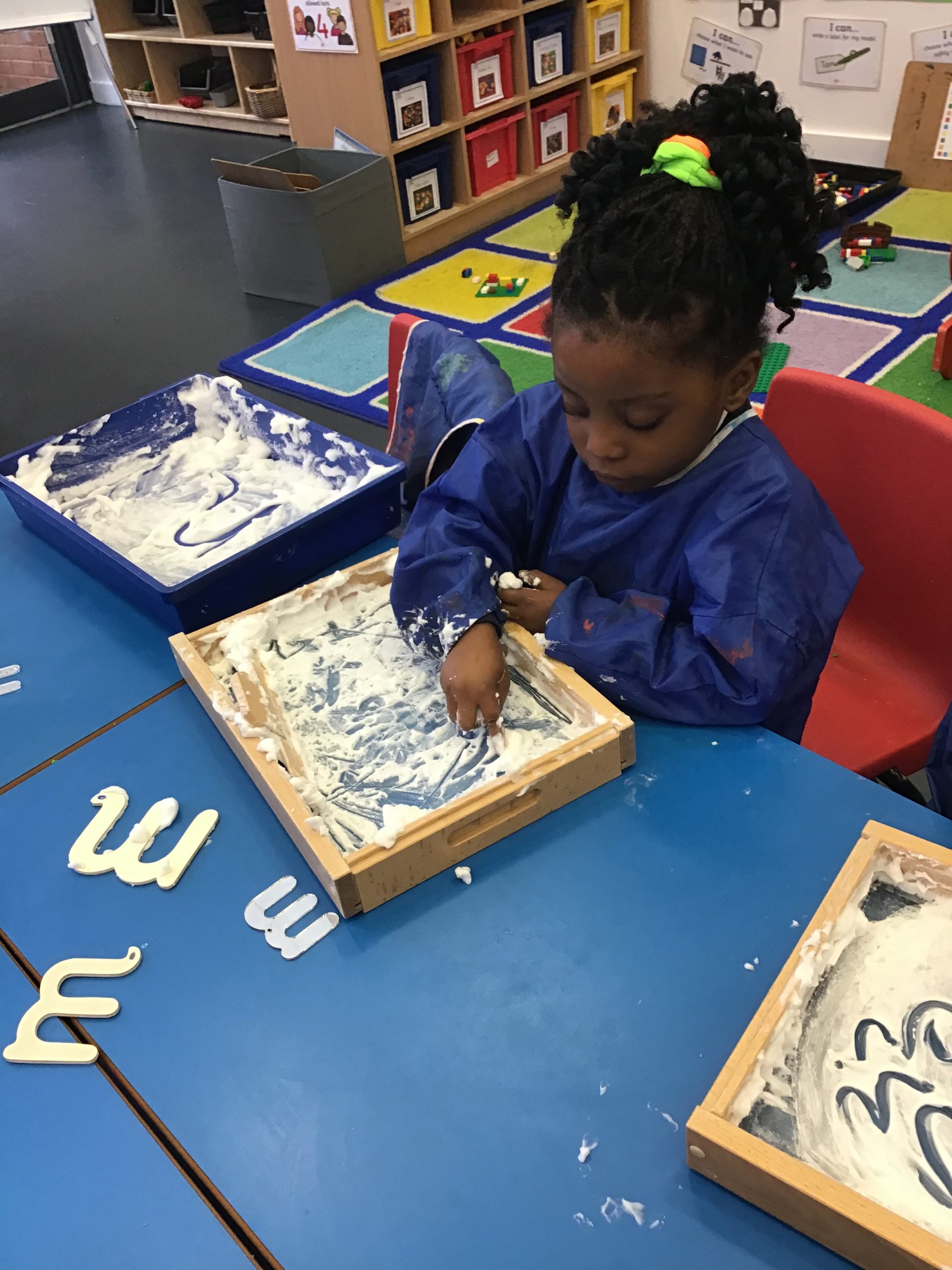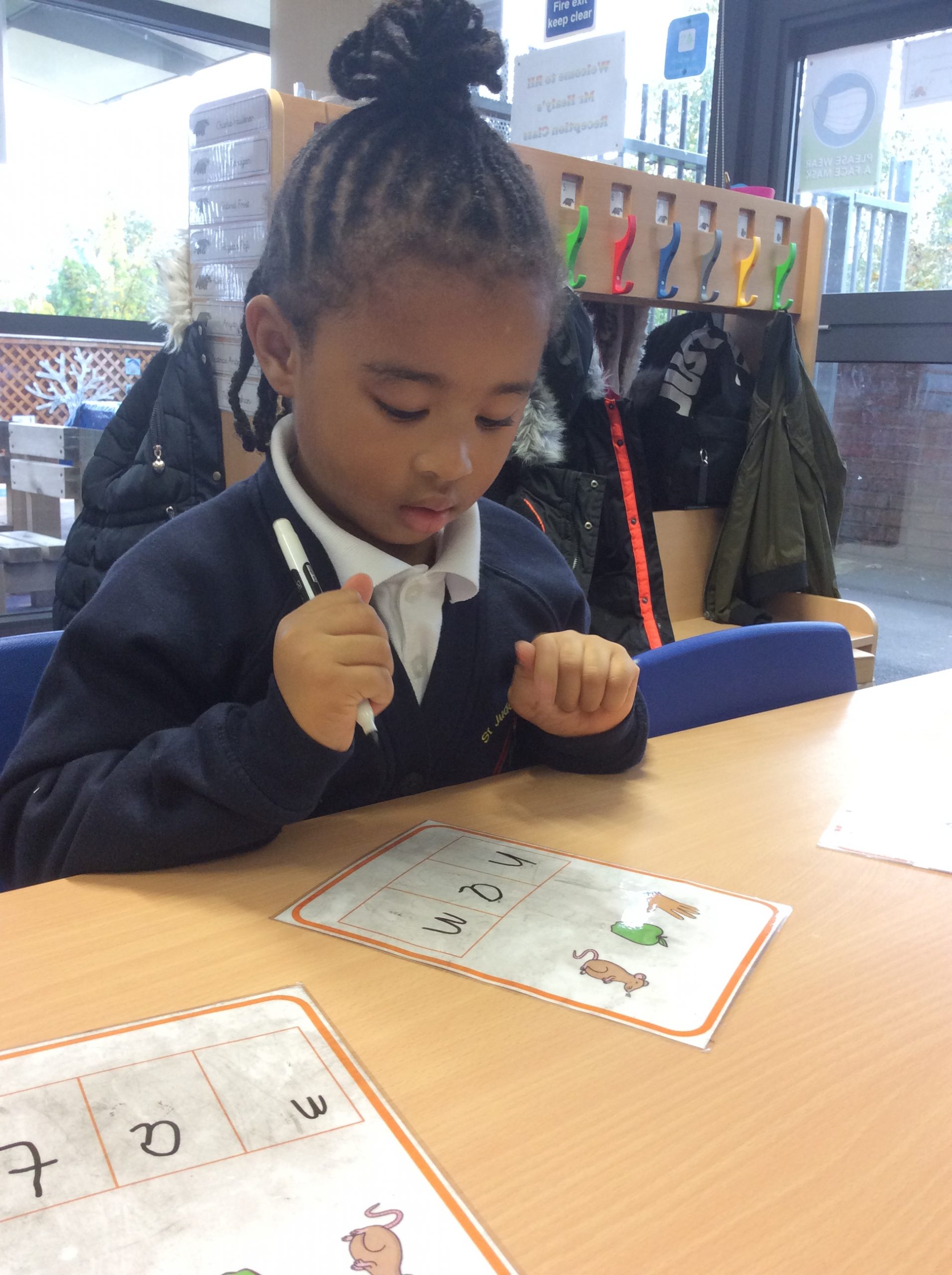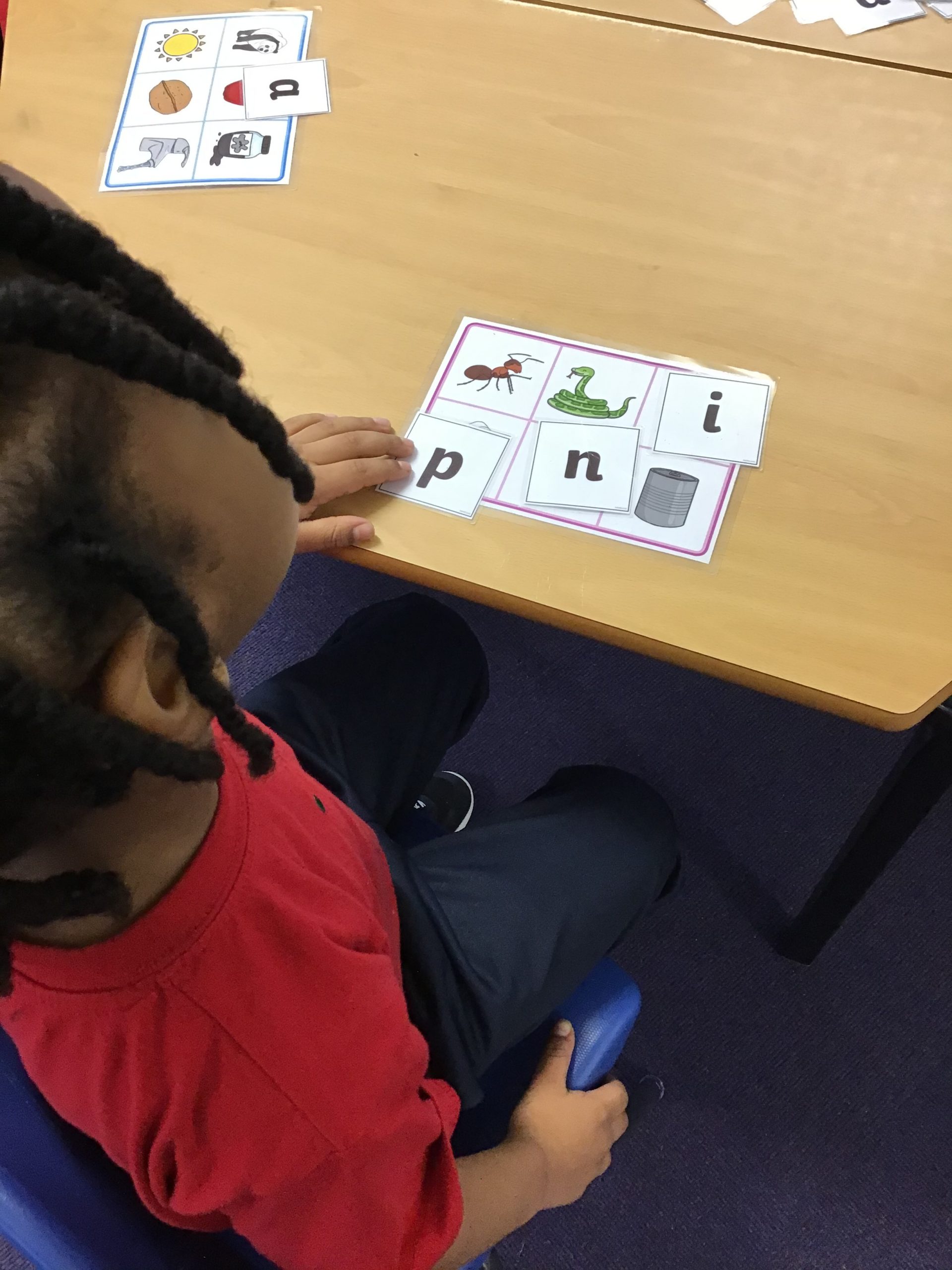 As children start their journey through St. Jude's, they begin to learn phonics in creative ways. In our two and three year old provision, children take part in sound walks, playful activities and learn to 'tune in' to sounds around them. Children move into Reception and Key Stage 1 where phonics is taught daily. We use a range of approaches and practical activities, which are supported by Letters and Sounds and the Read, Write, Inc (RWI) Phonics programme.
Through phonics teaching, children will:
learn 44 sounds and the corresponding letters/letter groups using simple picture prompts
learn to write and form the letters/letter groups which represent the 44 sounds with the help of fun phrases
learn to read and write words using sound blending
use high frequency sight words everyday e.g. I, like, because, he, she, my
We combine quality phonics teaching with a range of texts and the promotion of reading for pleasure. St. Jude's believes that this provides our pupils with the skills they need to have a successful start to their lives as readers.
Phonics Websites for Parents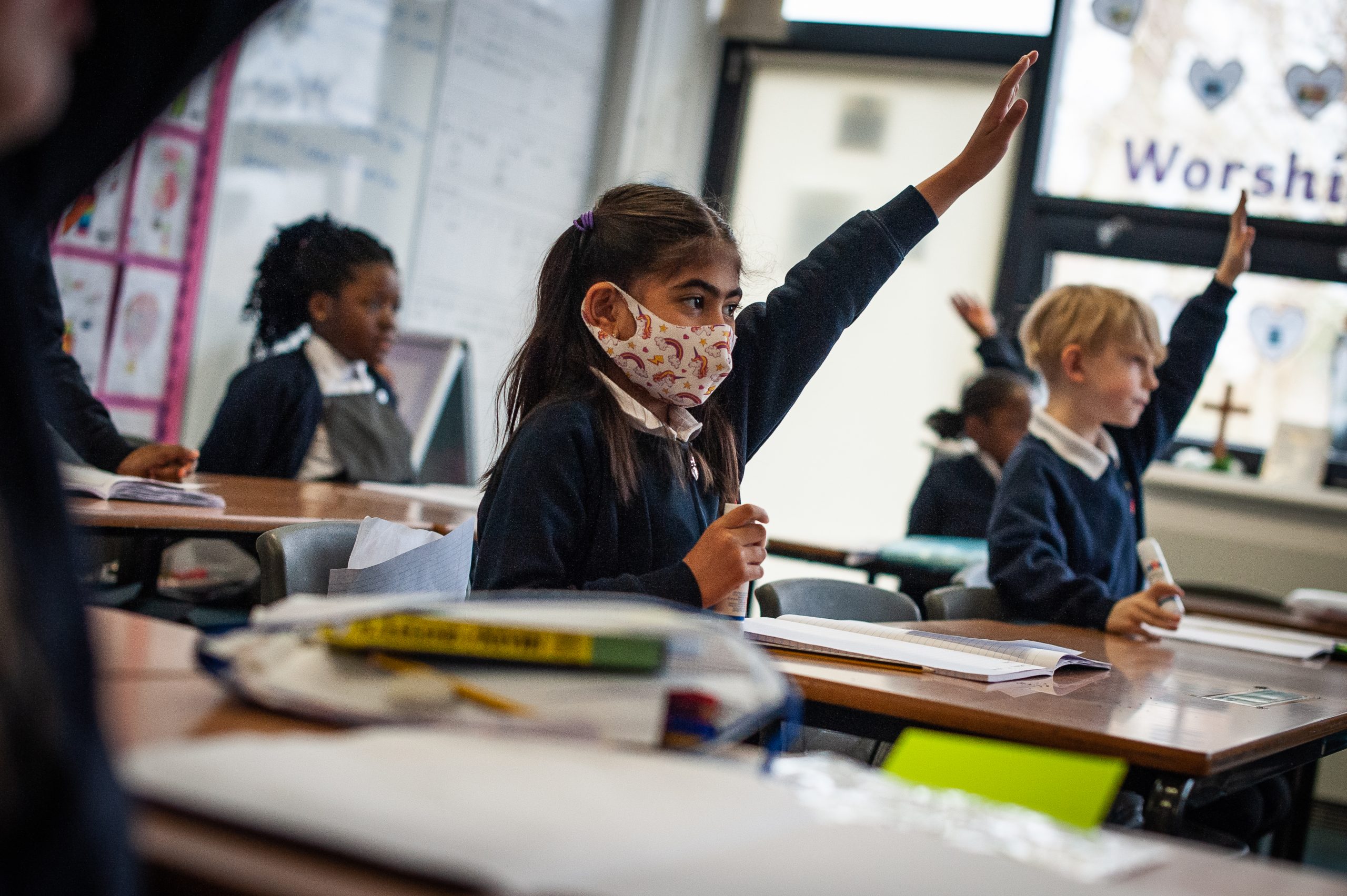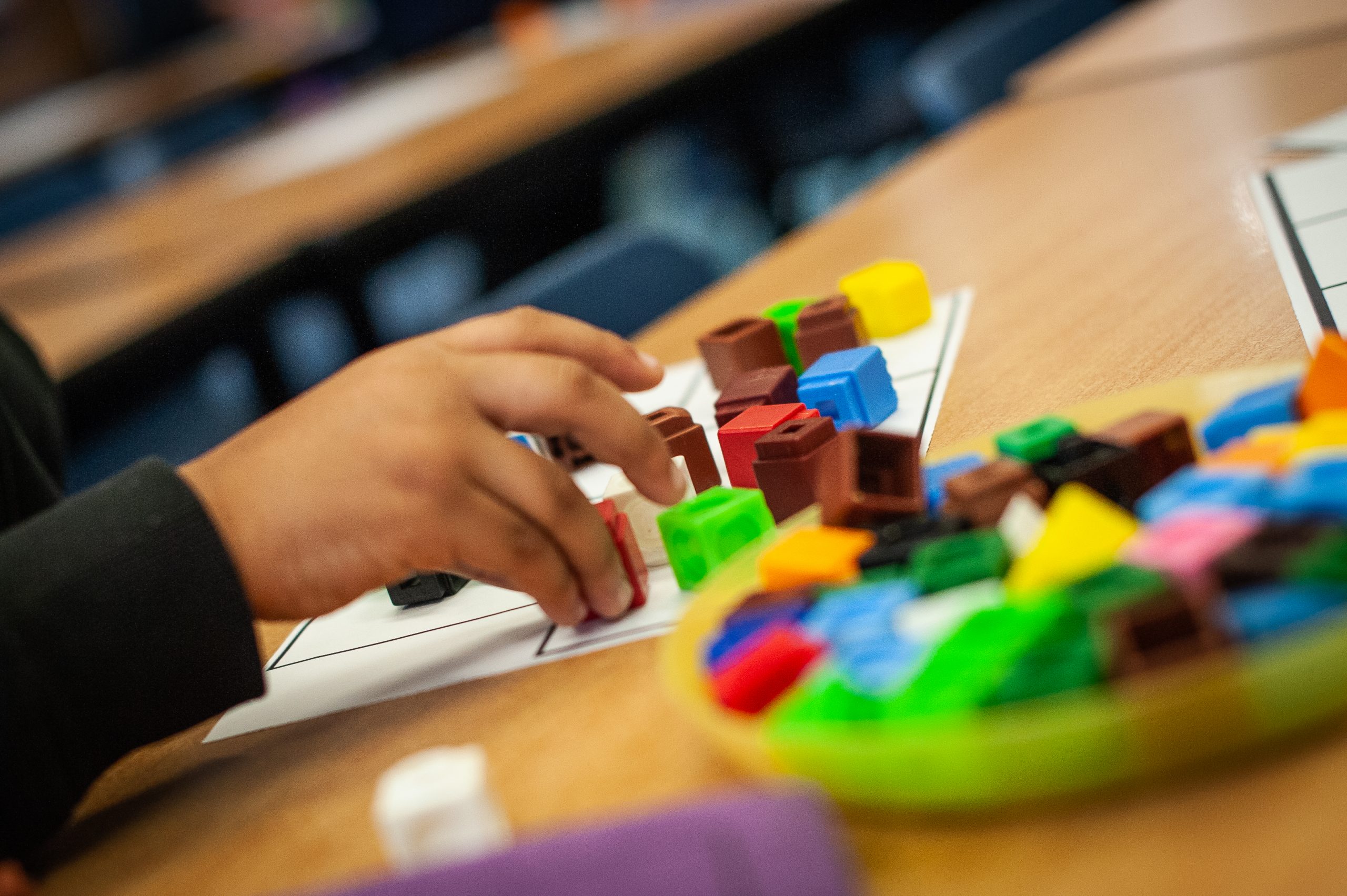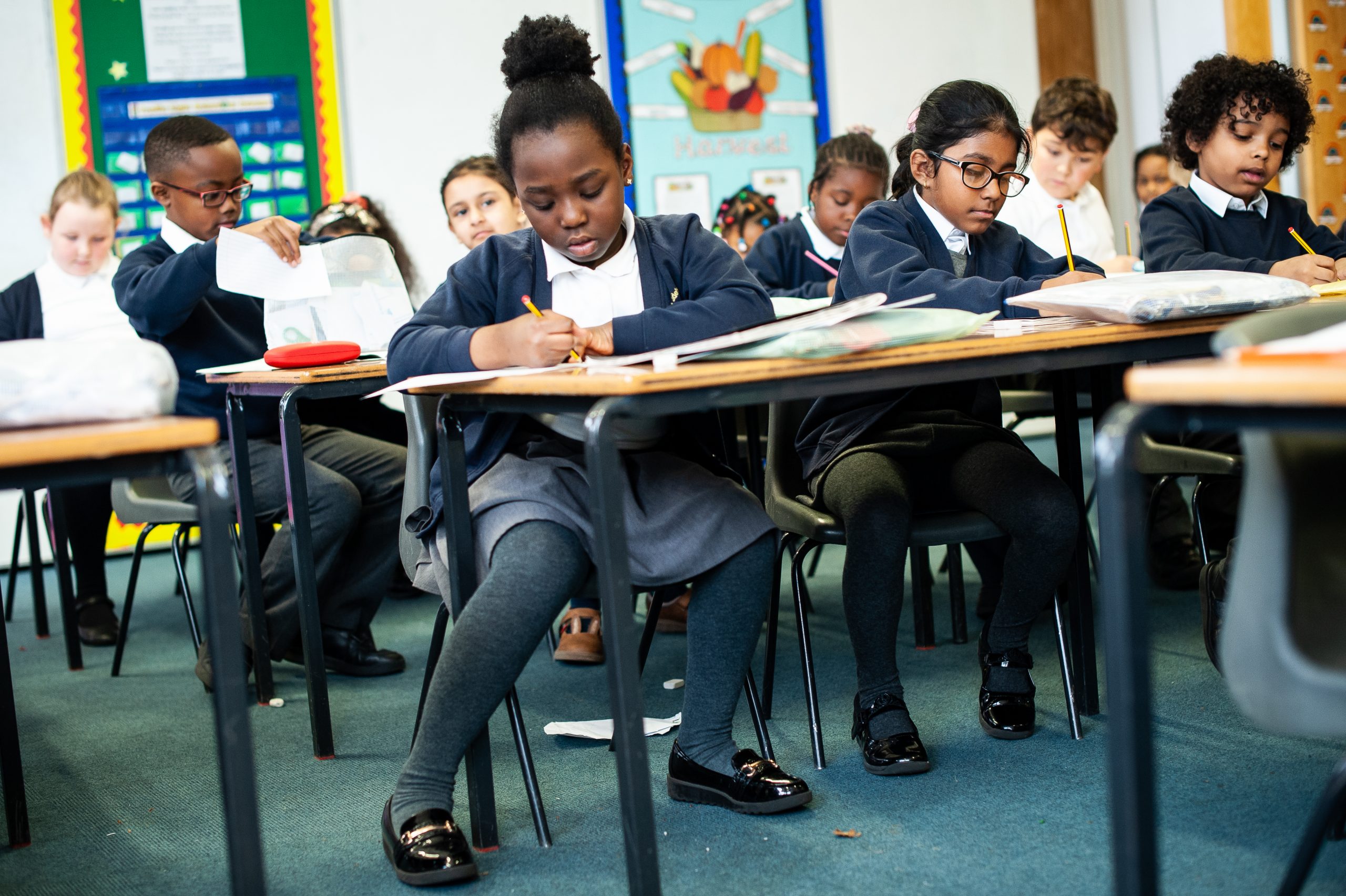 'Maths at St. Jude's is fun, enjoyable and challenging. Our teachers make learning new skills in maths interesting by using games and puzzles.  We use resources to support our learning and have opportunities to problem solve and reason.' – Year 5 pupil.
At St Jude's we believe that children should be encouraged to achieve and persevere in all areas of the curriculum. Our Maths curriculum is designed to:
support all pupils in becoming confident leaners in maths
provide children with key mathematic skills and understanding
develop skilled and resilient mathematicians; who understand that mathematics is a fundamental part of everyday life and the world we live in
provide children with exciting, challenging, and real life opportunities to expand and develop their mental maths and reasoning skills
Maths is taught on a daily basis with a specific topic area used as a weekly focus. The topic areas covered include:
Number, Fractions, Decimals and Percentages, Geometry, Measure and Statistics
The four operations: addition, subtraction, multiplication and division which embed mathematical teaching
Our Maths curriculum starts off with children in the Early Years counting and ends in Year 6 with algebra. In addition to daily lessons, we ensure that Mathematics is rooted in our curriculum, so that children are always being exposed to how mathematical concepts can present themselves in a range of real-life contexts. We provide a language rich learning environment where Maths and achievements are celebrated.
To support learning, we use a range resources to create a balanced curriculum that is specific to each pupils learning needs.                                                        In Maths, challenge is embedded through opportunities for pupils to demonstrate their understanding and explain their thinking.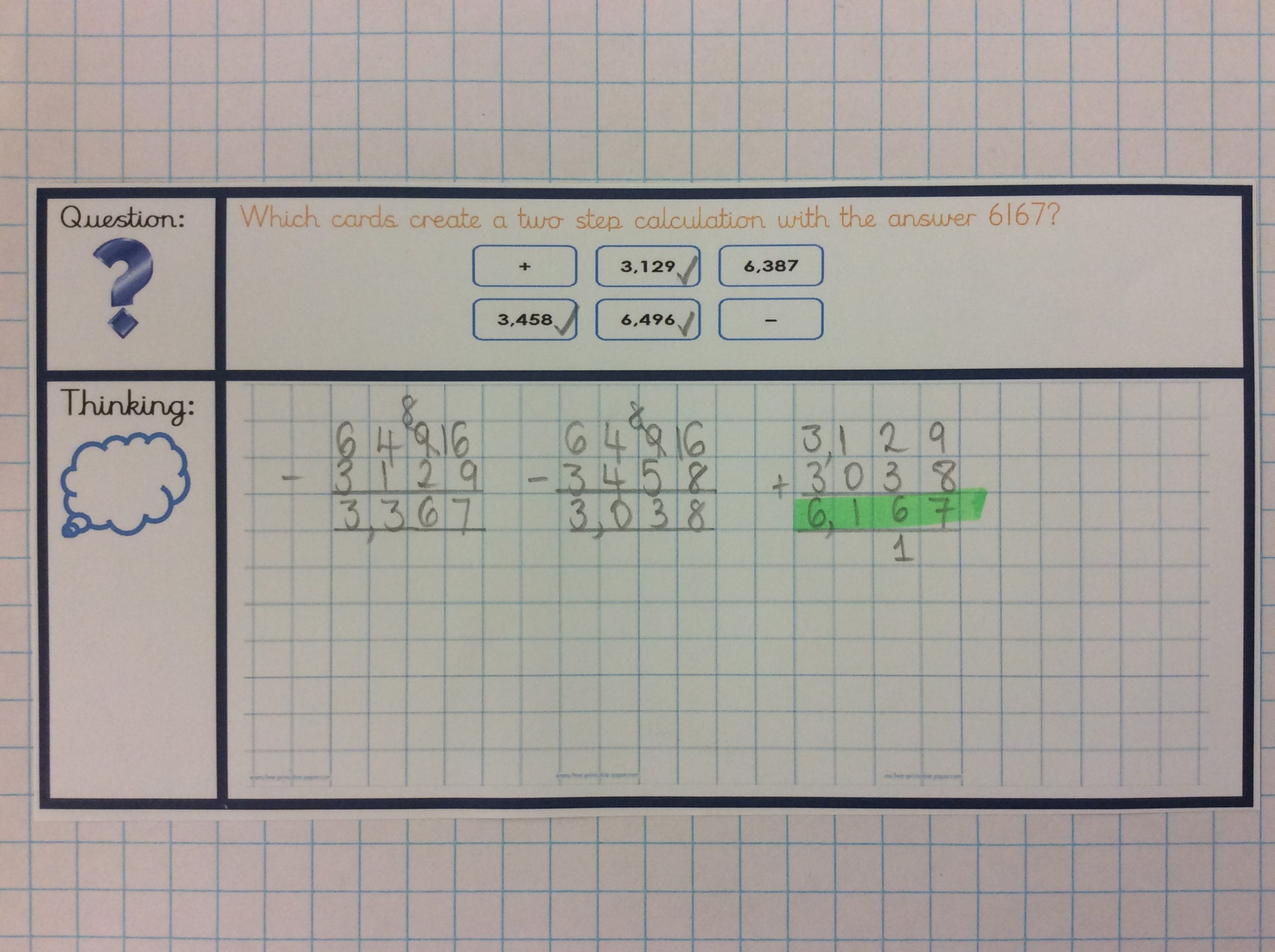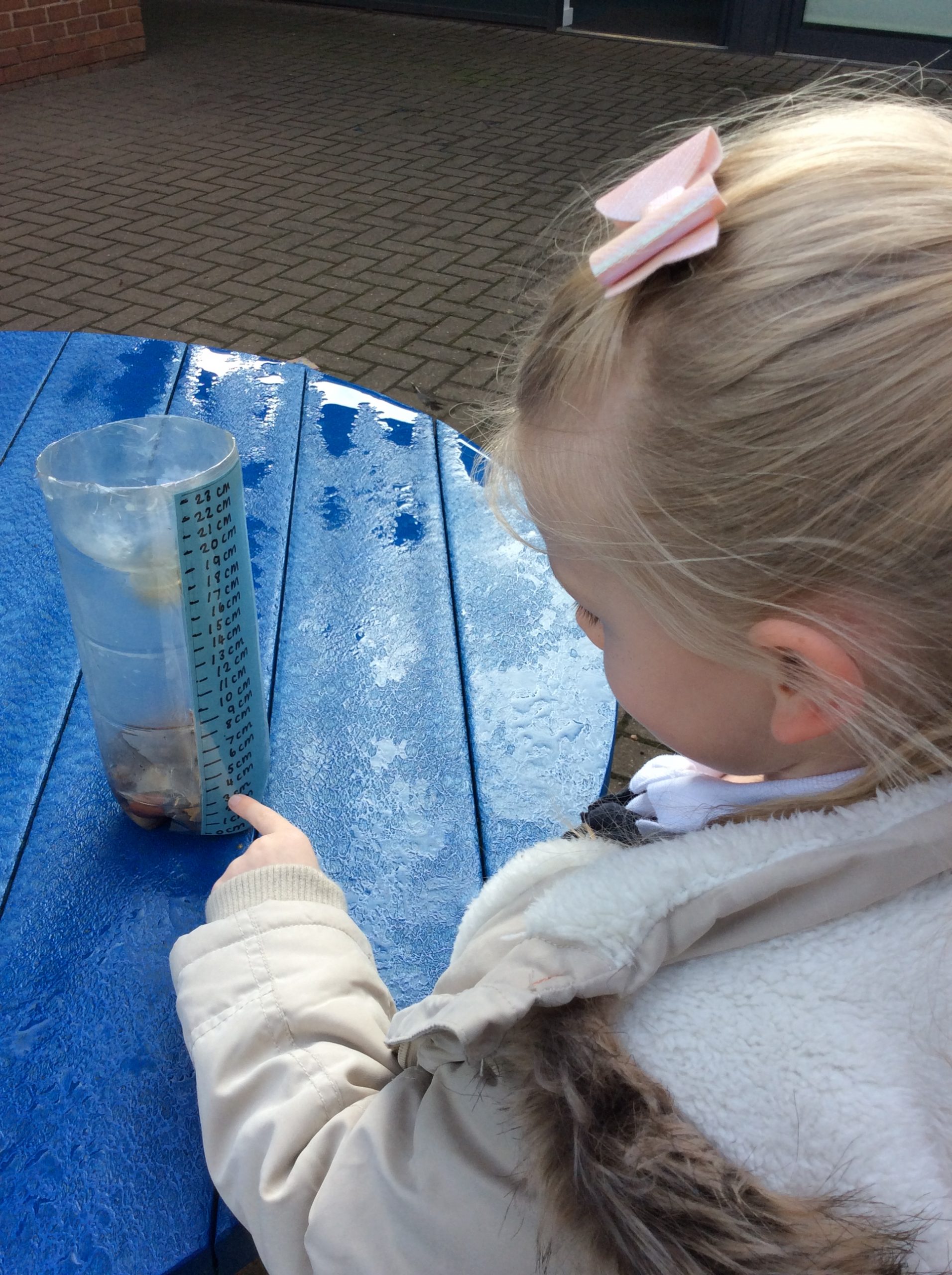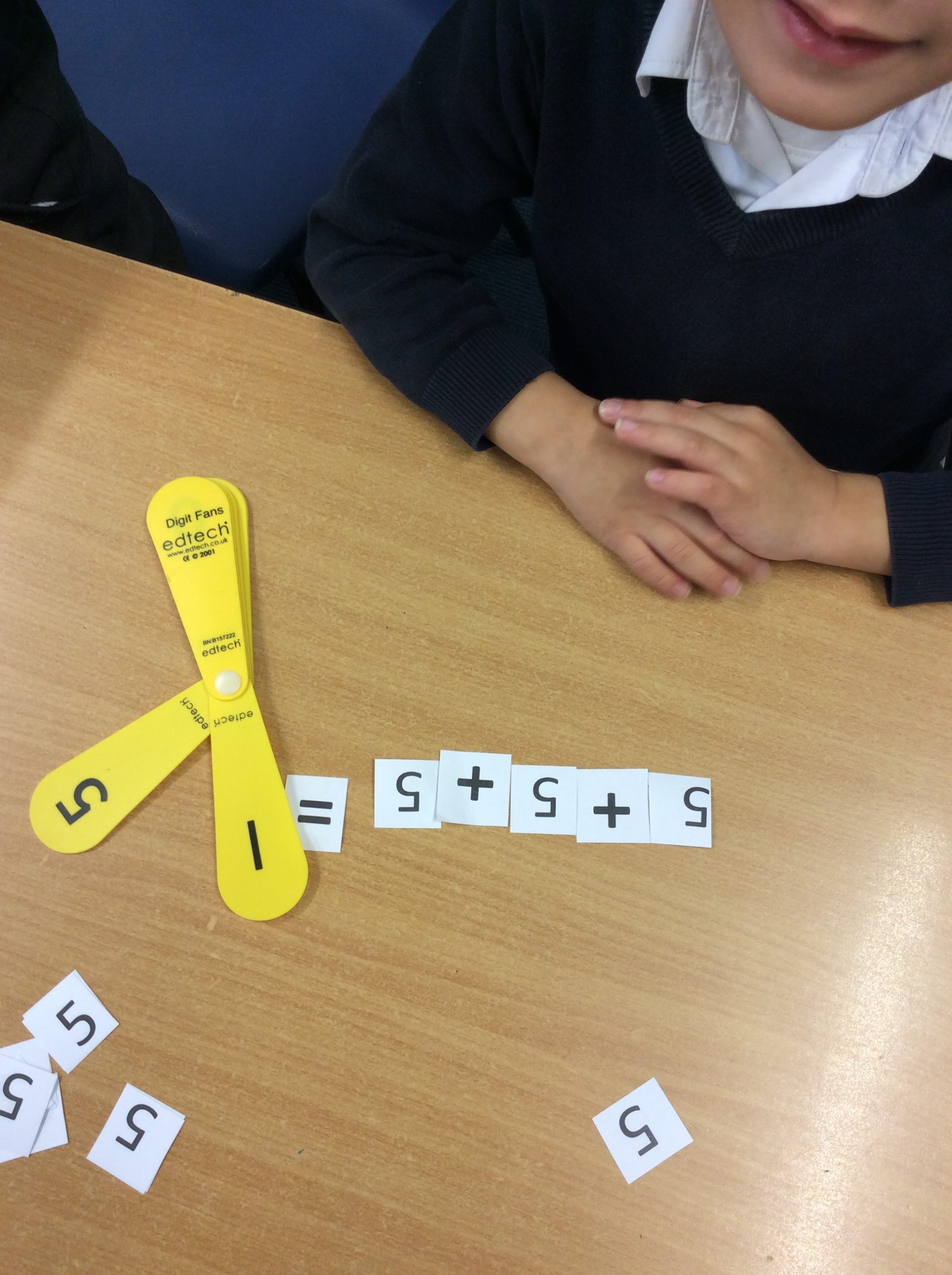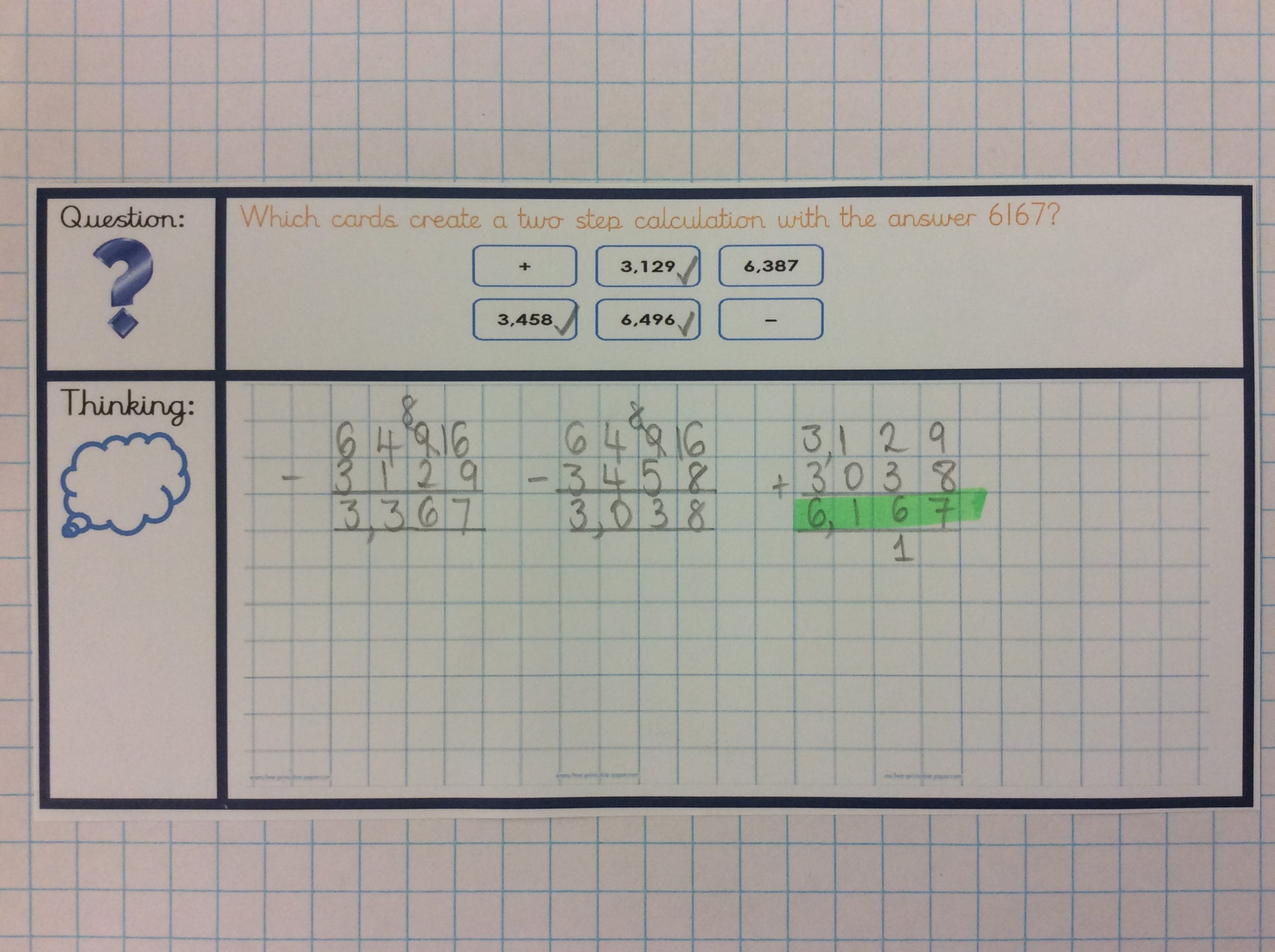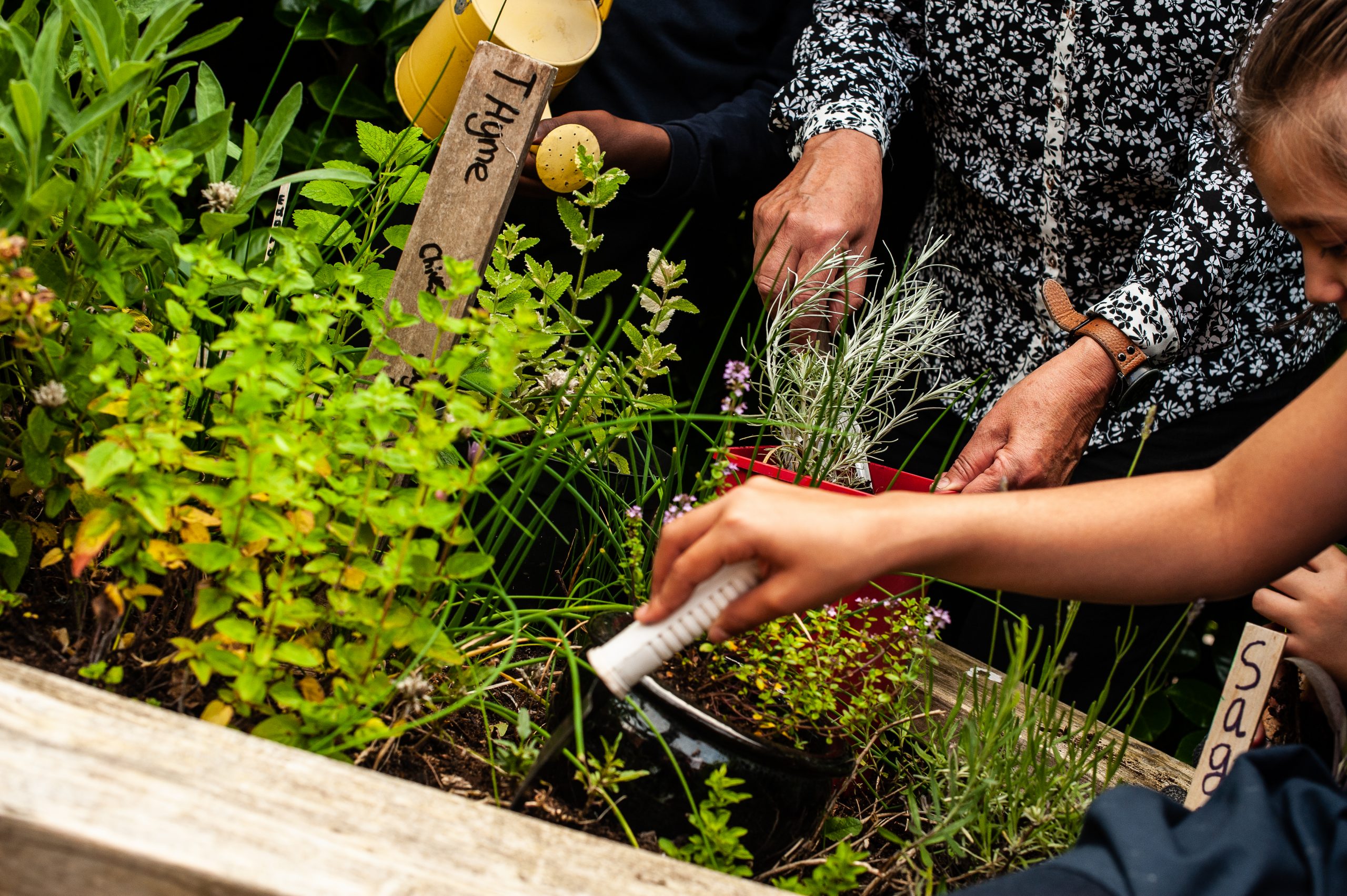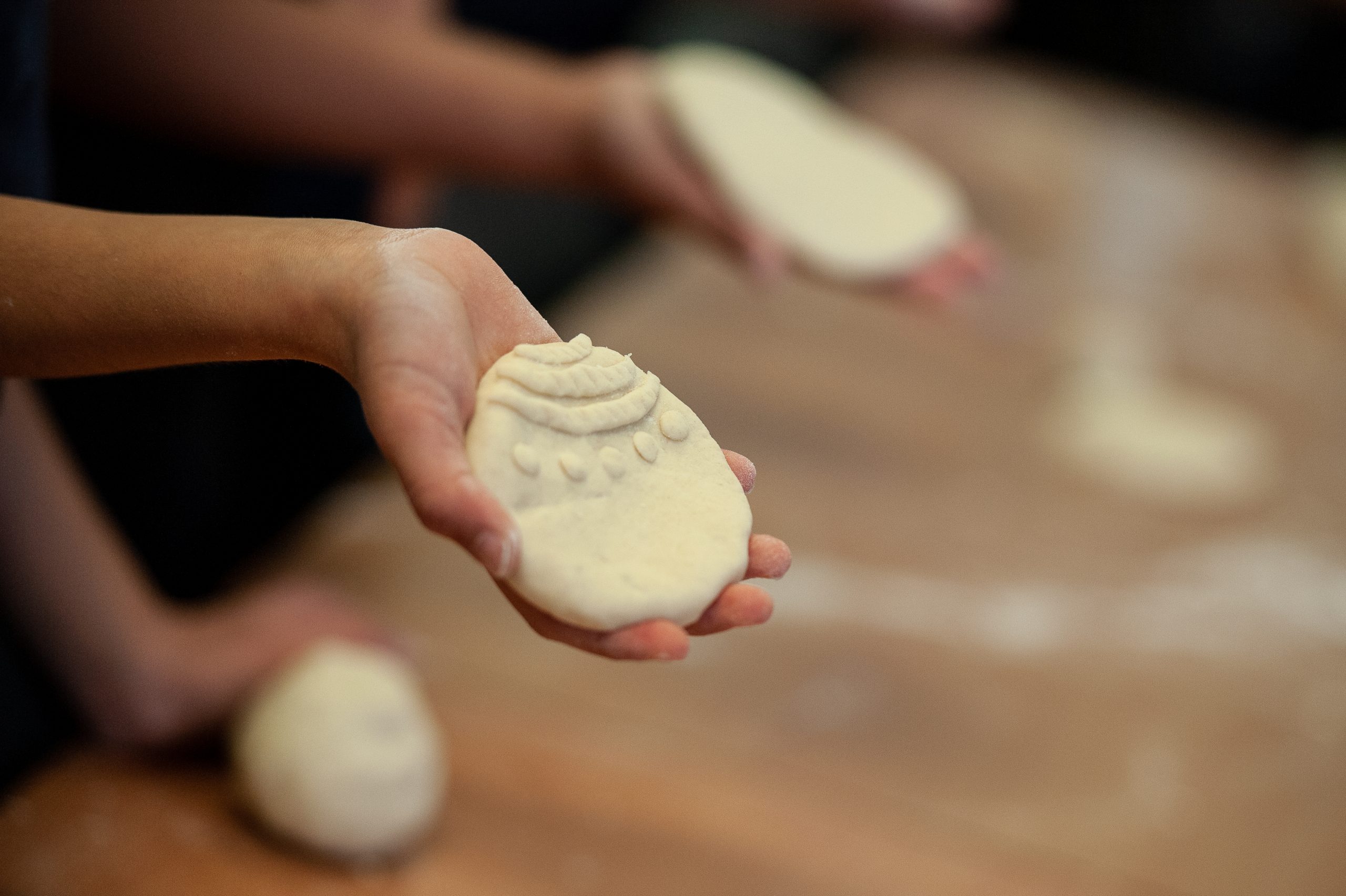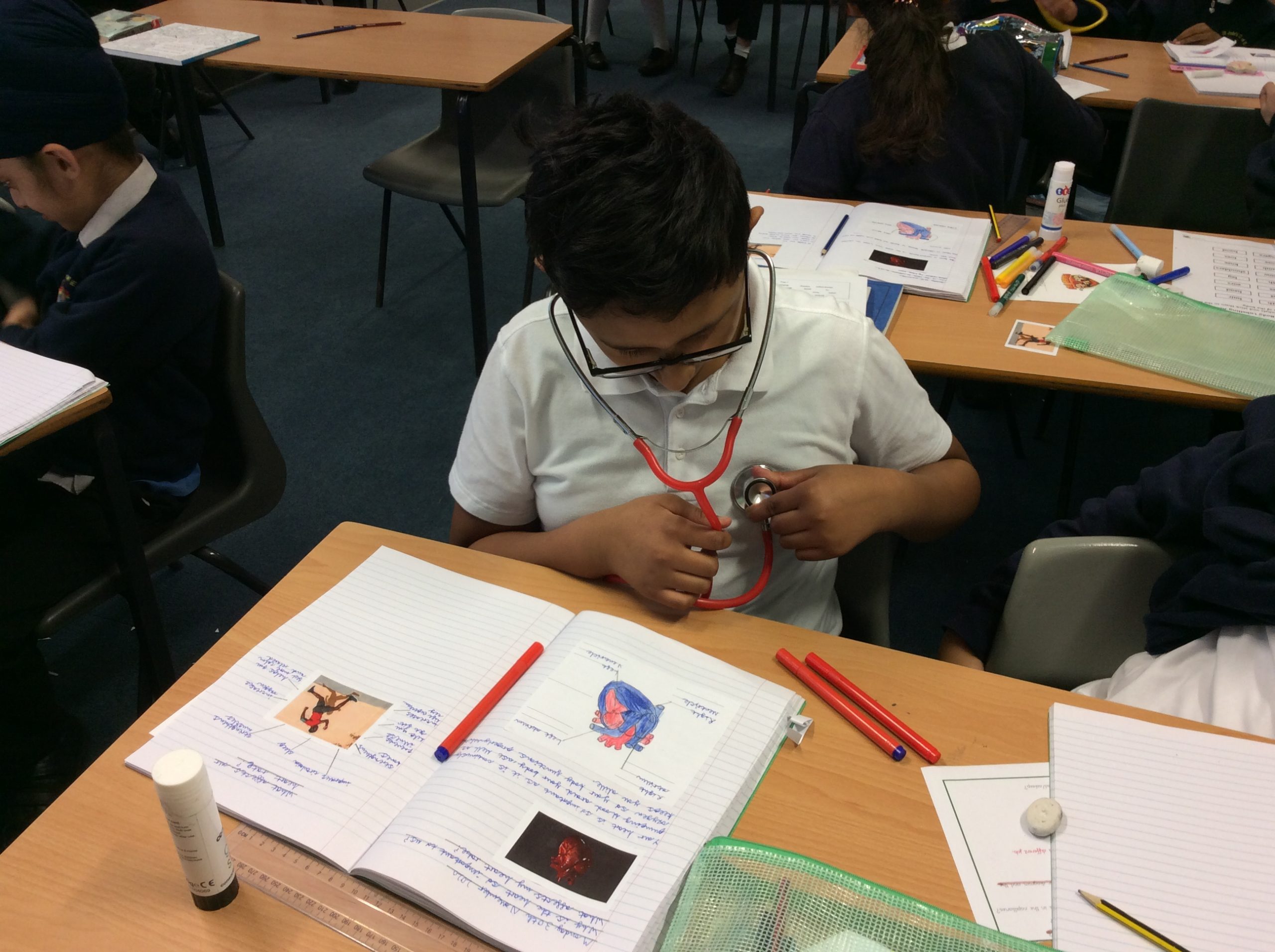 At St Jude's we promote curiosity about the world around us.
Science is taught using a topic-based approach delivered on a regular basis. We ensure that pupils are provided with a balance of Physics, Biology and Chemistry in order to cover the aspects of the National Curriculum and become competent scientists. Teachers plan and deliver lessons using a variety of teaching styles, allowing pupils to work collaboratively as well as harness their individual investigative skills.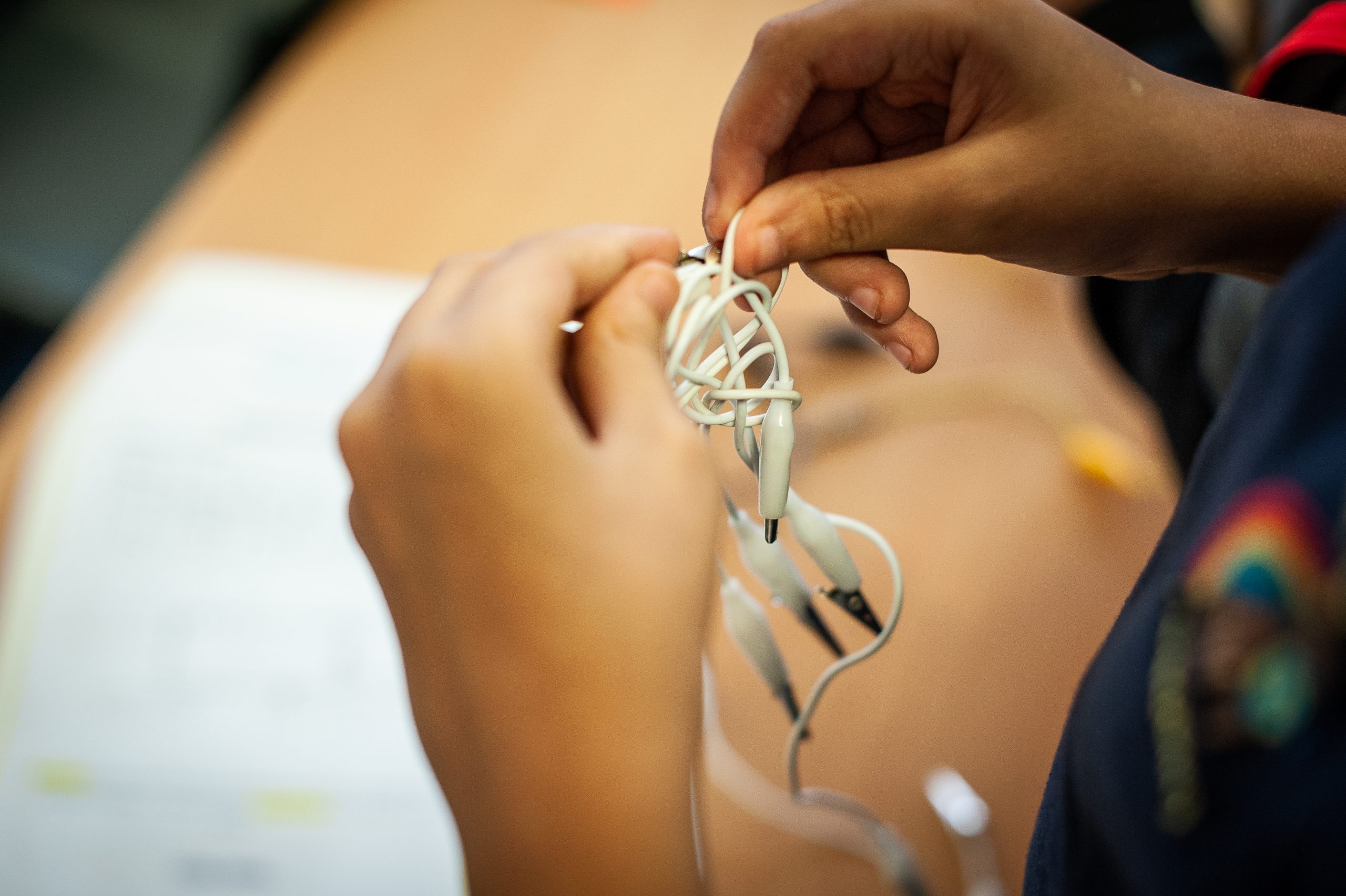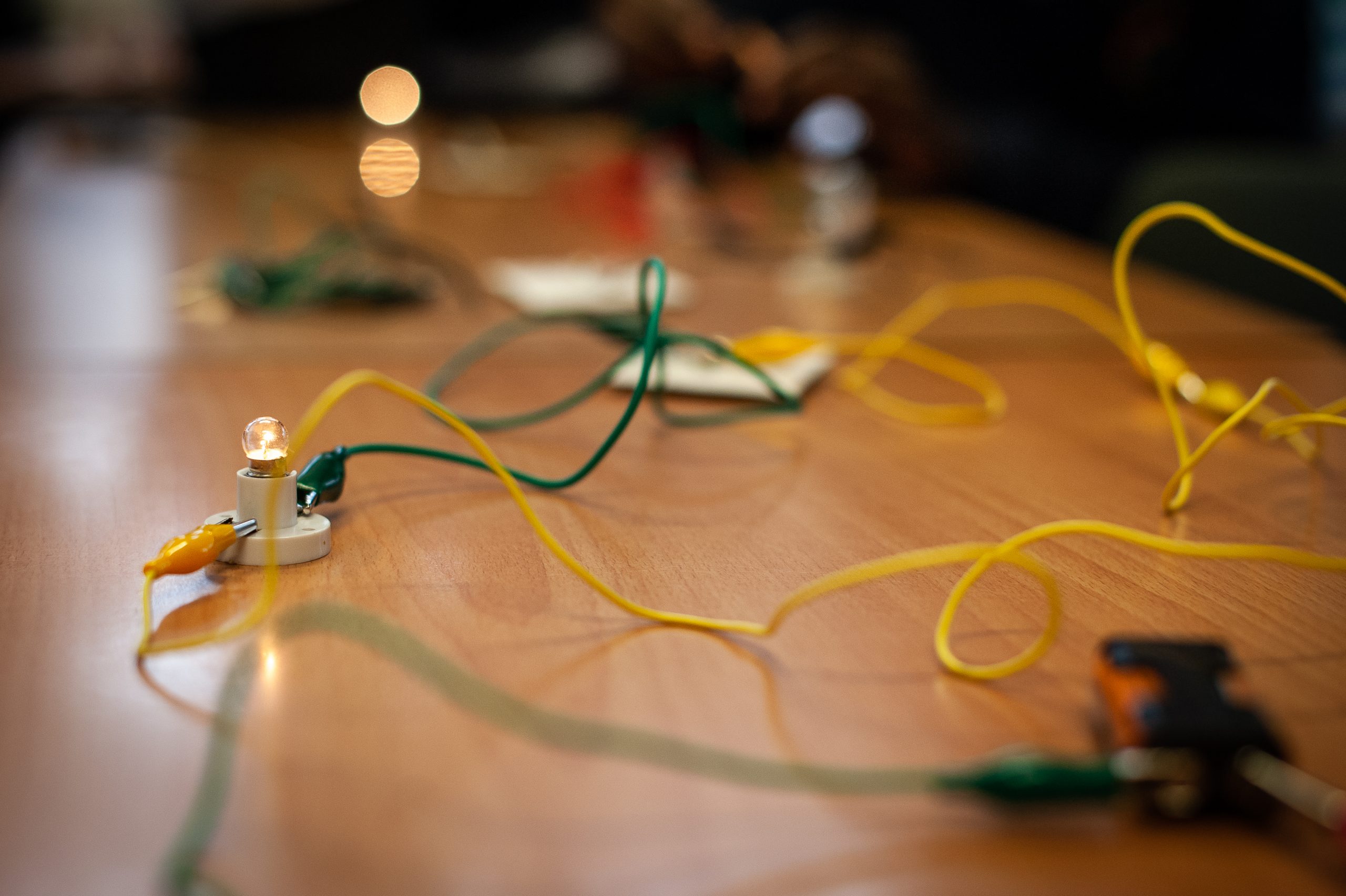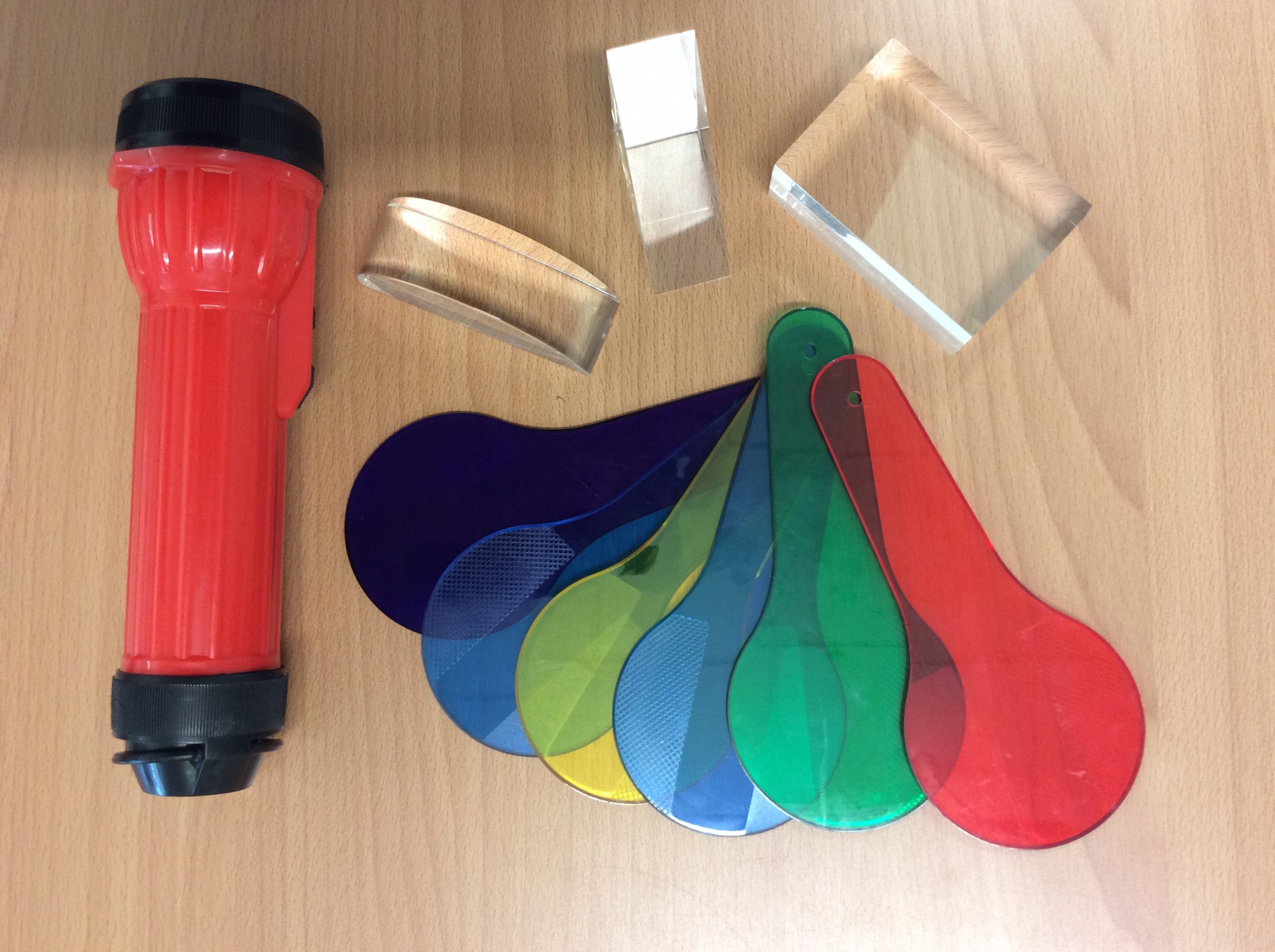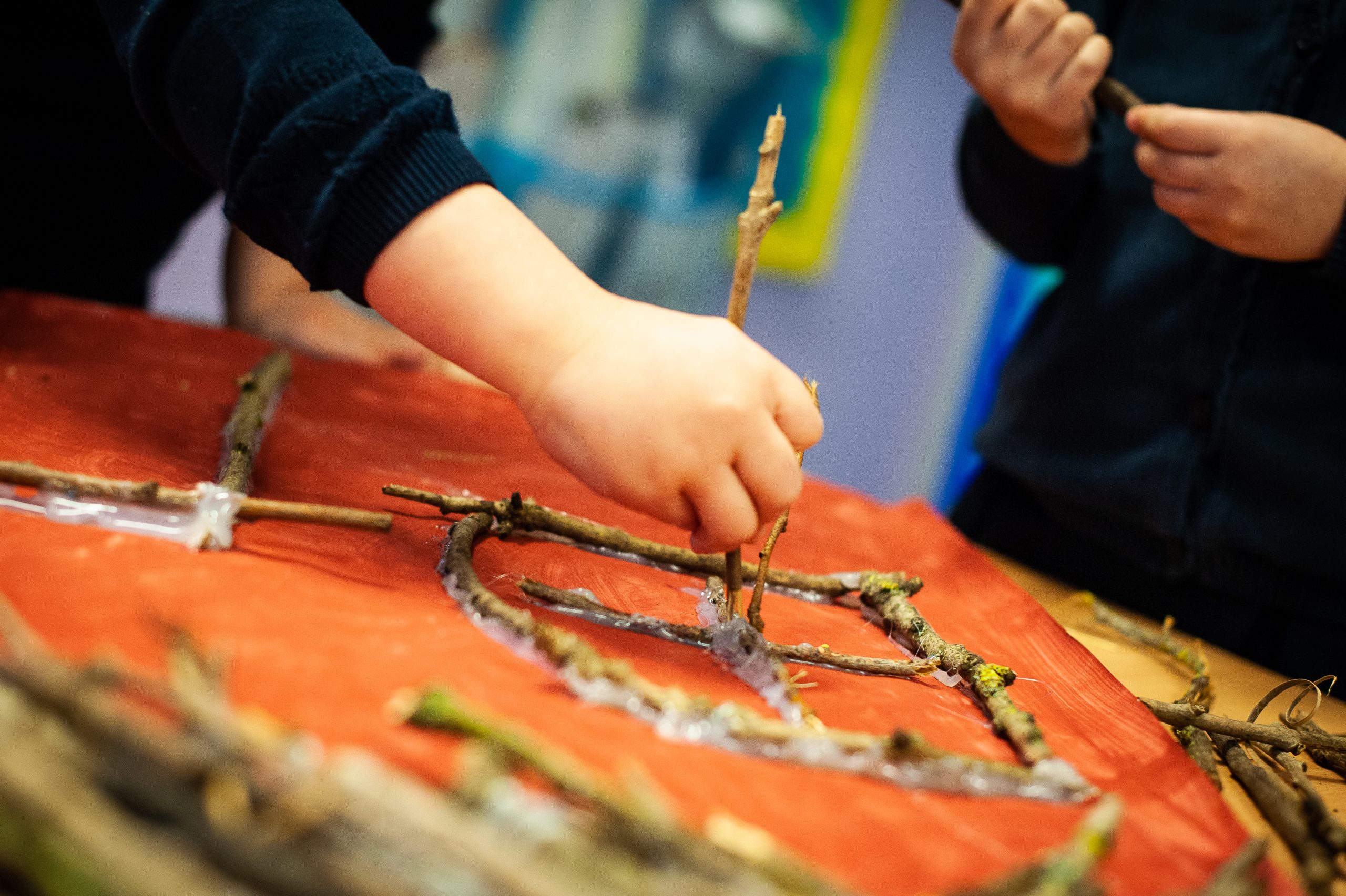 In our delivery of a broad and balanced Science curriculum, we aim to:
develop pupils' skills in working scientifically
deliver engaging and motivating activities to promote understanding
provide opportunity for pupils to develop their scientific enquiry through a 'hands on' learning approach
ensure that pupils have opportunity to complete working scientifically methods such as; fair testing, researching, sorting and classifying, observing over time, and pattern seeking
strengthen cross-curricular links and wider scientific skills
Our 'Science Project' week allows children and their teachers to access an area of science found within everyday life. In Year 5, we become CSI Investigators, Year 3 use their knowledge of the outdoors and Forest School to support their. We believe this encourages pupils to identify that science is all around us, strengthening their science capital and most importantly, their curiosity about the real world.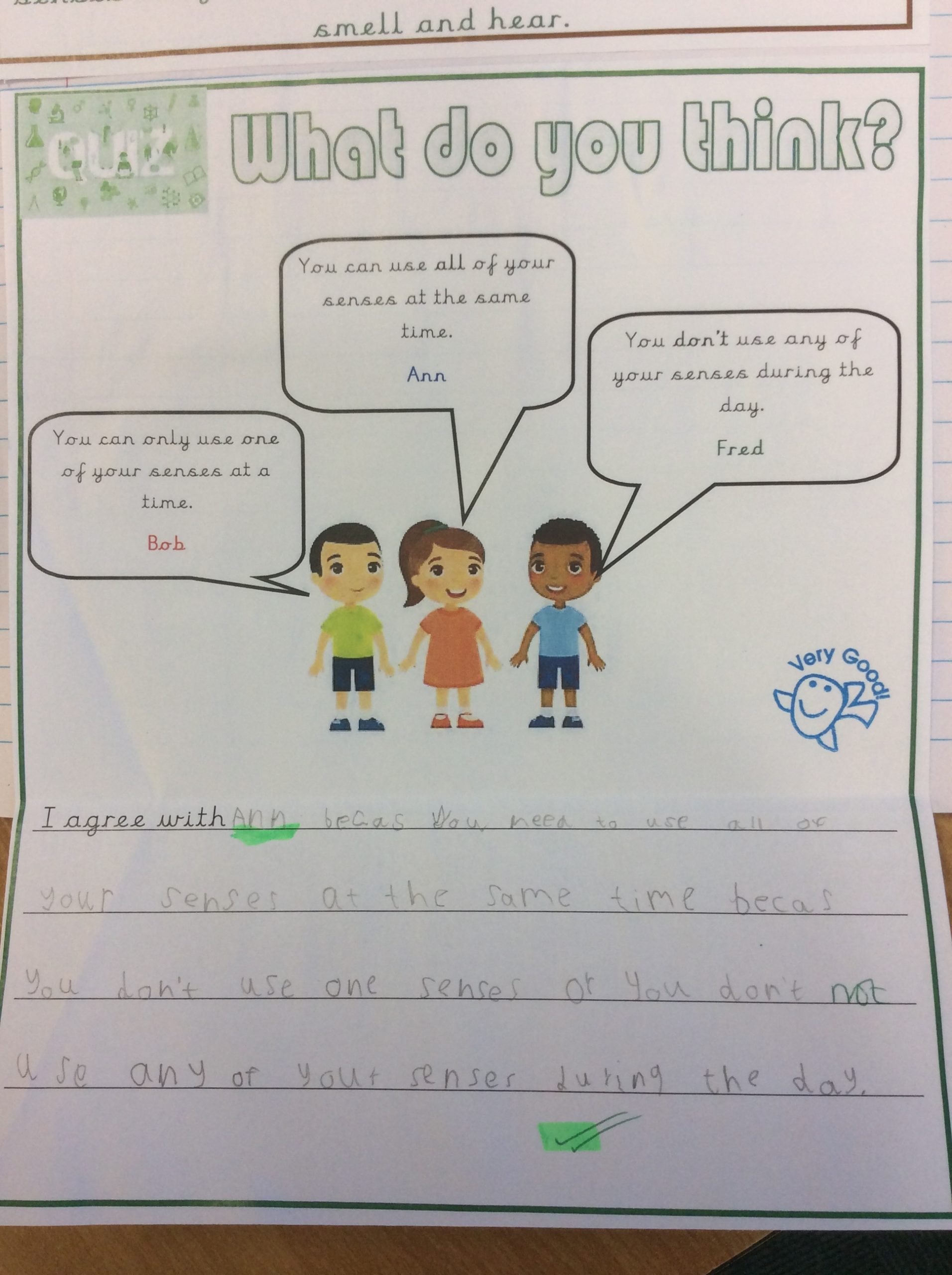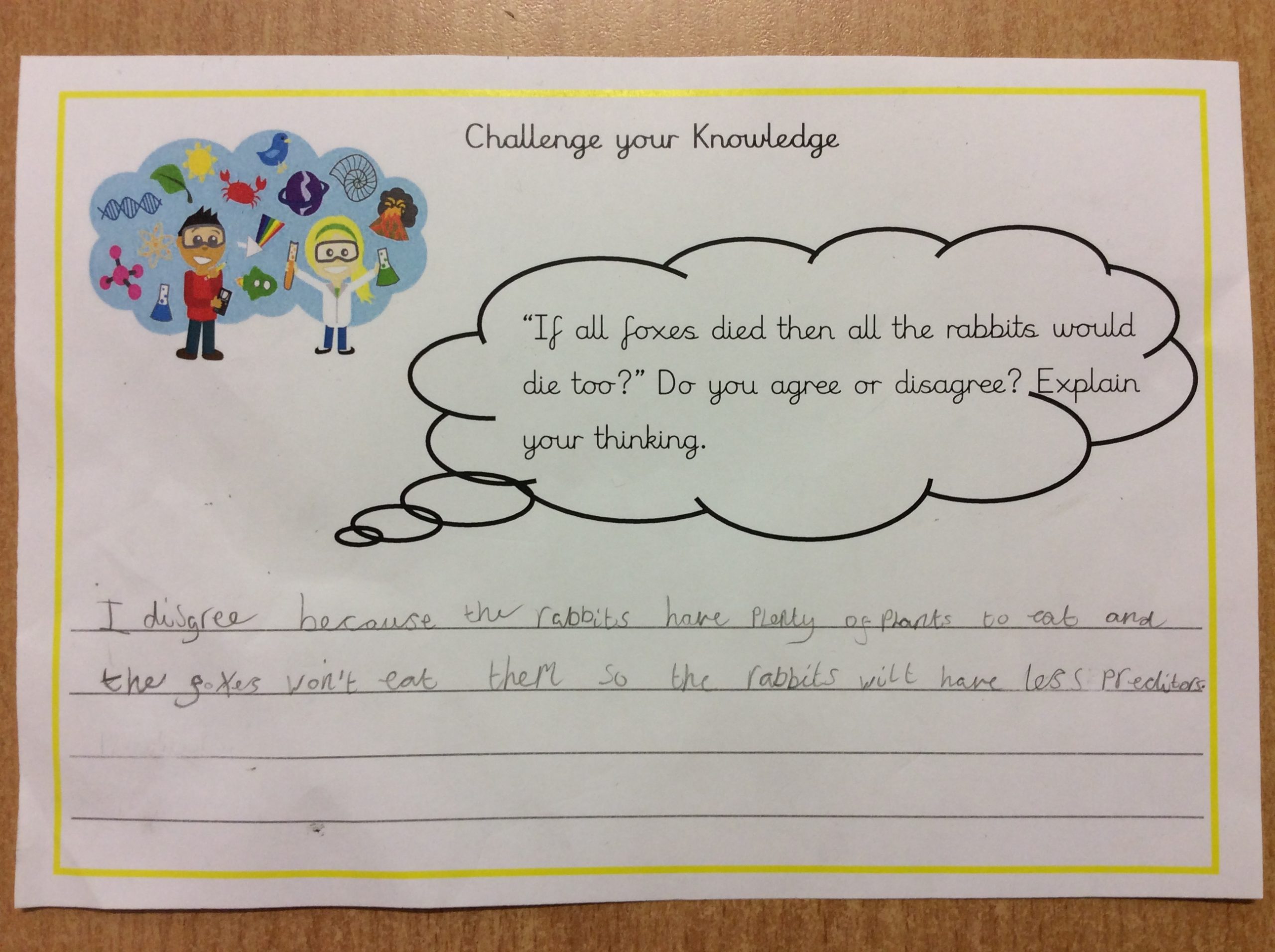 At St Jude's we aim to refresh the profile of Science across the school and promote curiosity about the world around us.
Religious Education and Worship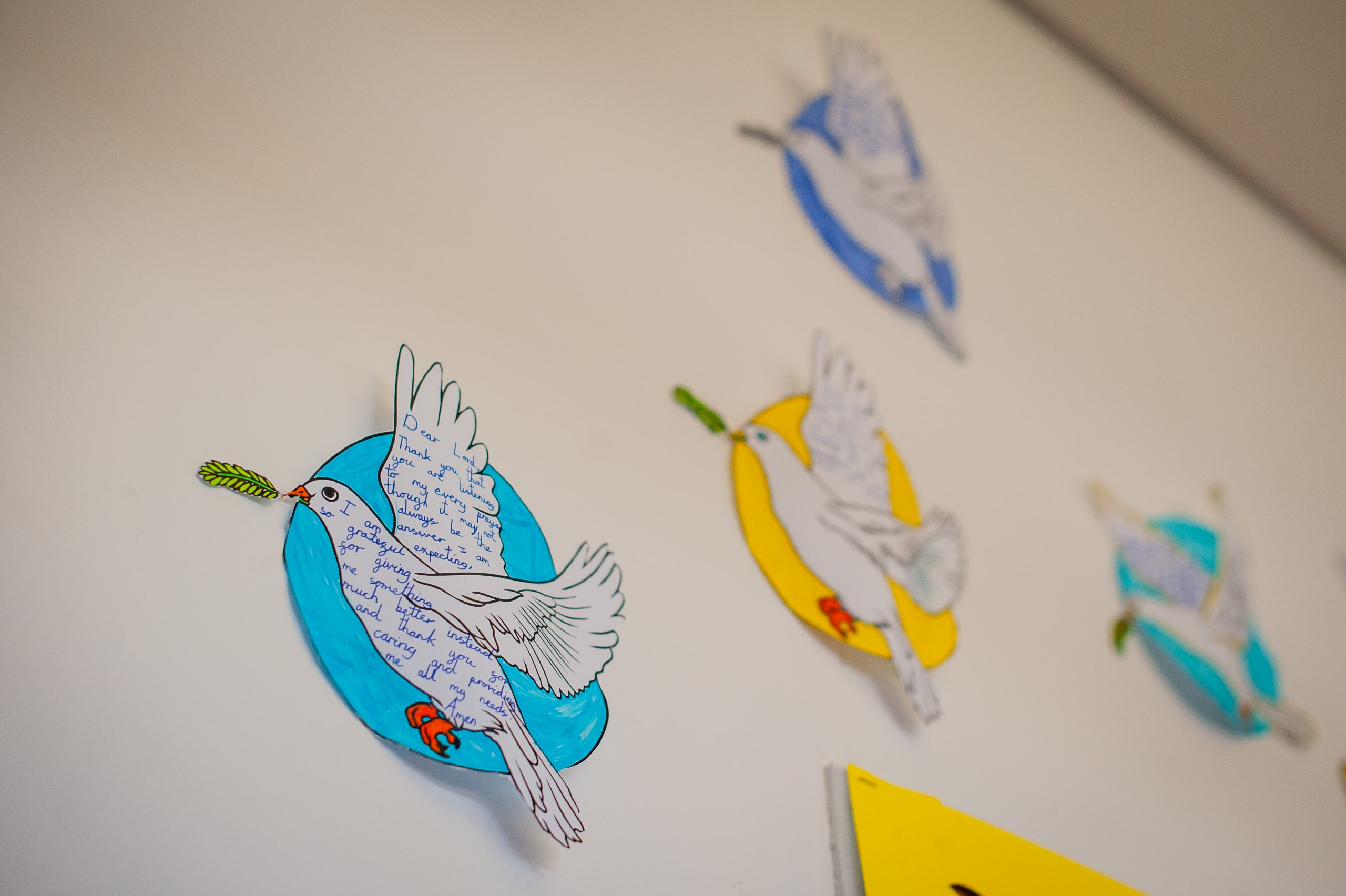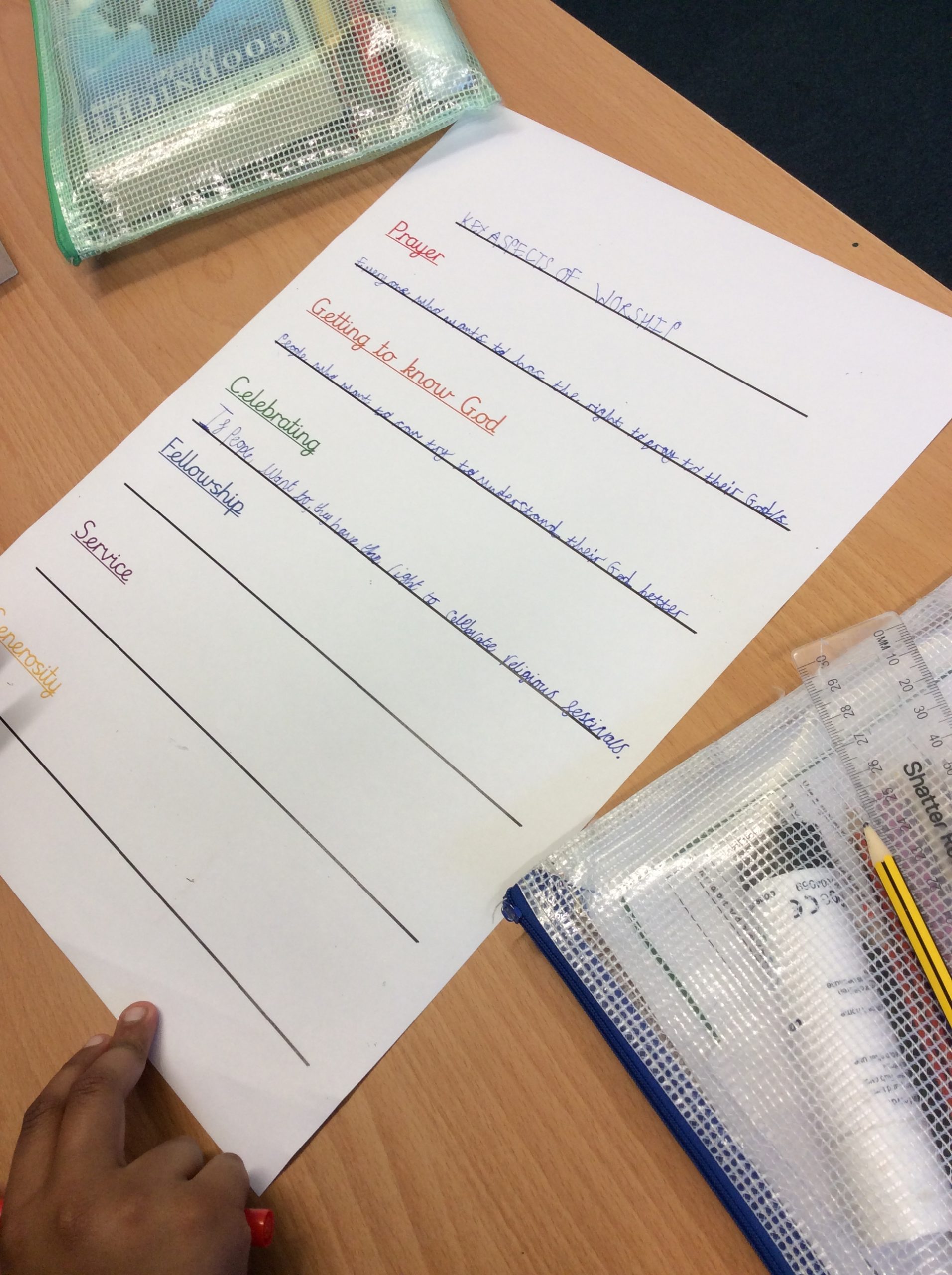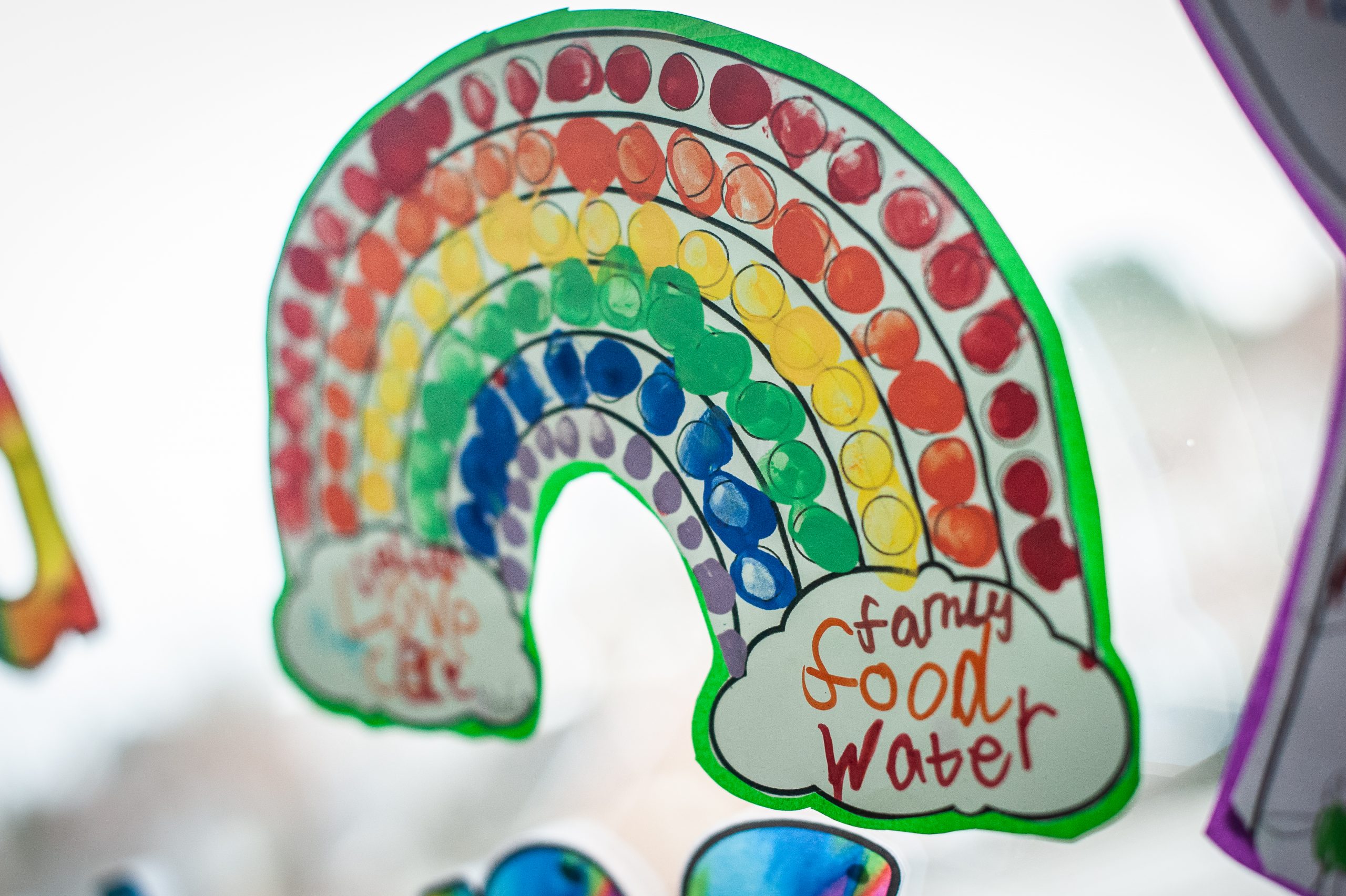 Our RE curriculum supports us in celebrating our unique, diverse, multi-cultural school. Through our planned RE programme we aim to enable children to explore their own personal experiences and teach them about a variety of religious faiths and their practices. Children are encouraged to form their own beliefs and develop respect for others. We actively promote positive attitudes and the feelings of kindness, love, tolerance, respect and understanding. Each year group is taught RE on a weekly basis using a planned programme of work. Our curriculum is designed to suit the age, maturity and needs of all pupils.
A daily Act of Collective Worship is an integral part of our school curriculum. Our planned themes for assemblies and worship cover areas of personal, social, spiritual, moral and cultural development. Stories and examples are drawn from a range of religions and cultural backgrounds, within a broadly Christian approach.
Our programme for worship includes opportunities for individual reflection, class worship and Key Stage assemblies, including occasions to celebrate achievements.
Throughout the year, the whole school come together on occasions at special services and celebrations held at St Jude's Church with our Vicar Rev. P Robertson.
Right of Withdrawal 
Parents have a legal right to withdraw their child from all or some aspects of Collective Worship and Religious Education. We hope that our teaching programme and programme of Worship, whilst broadly Christian is sensitive to the beliefs and values of all faiths, but should any parent wish to exercise their right of withdrawal, they are asked to contact the Head Teacher.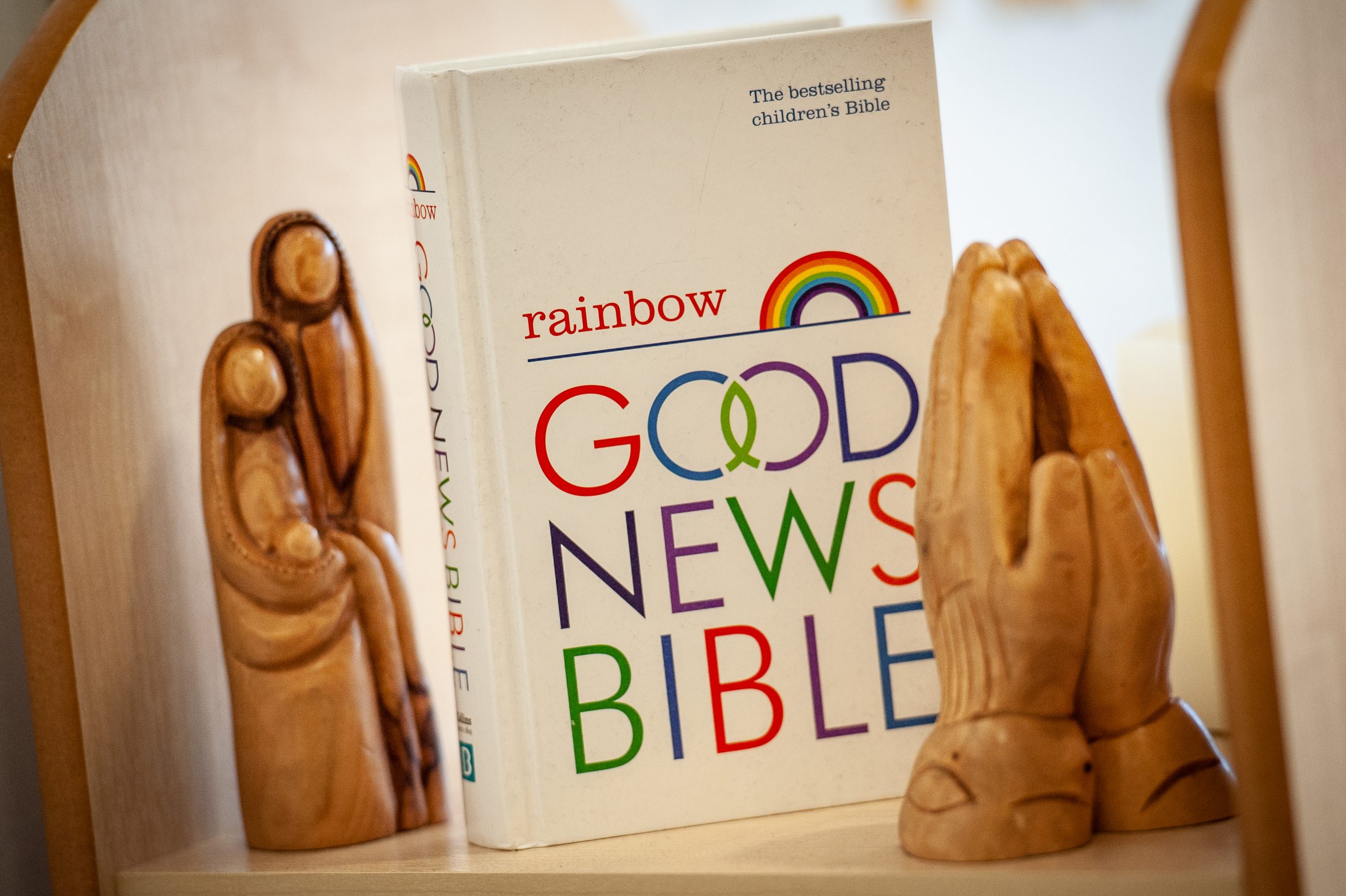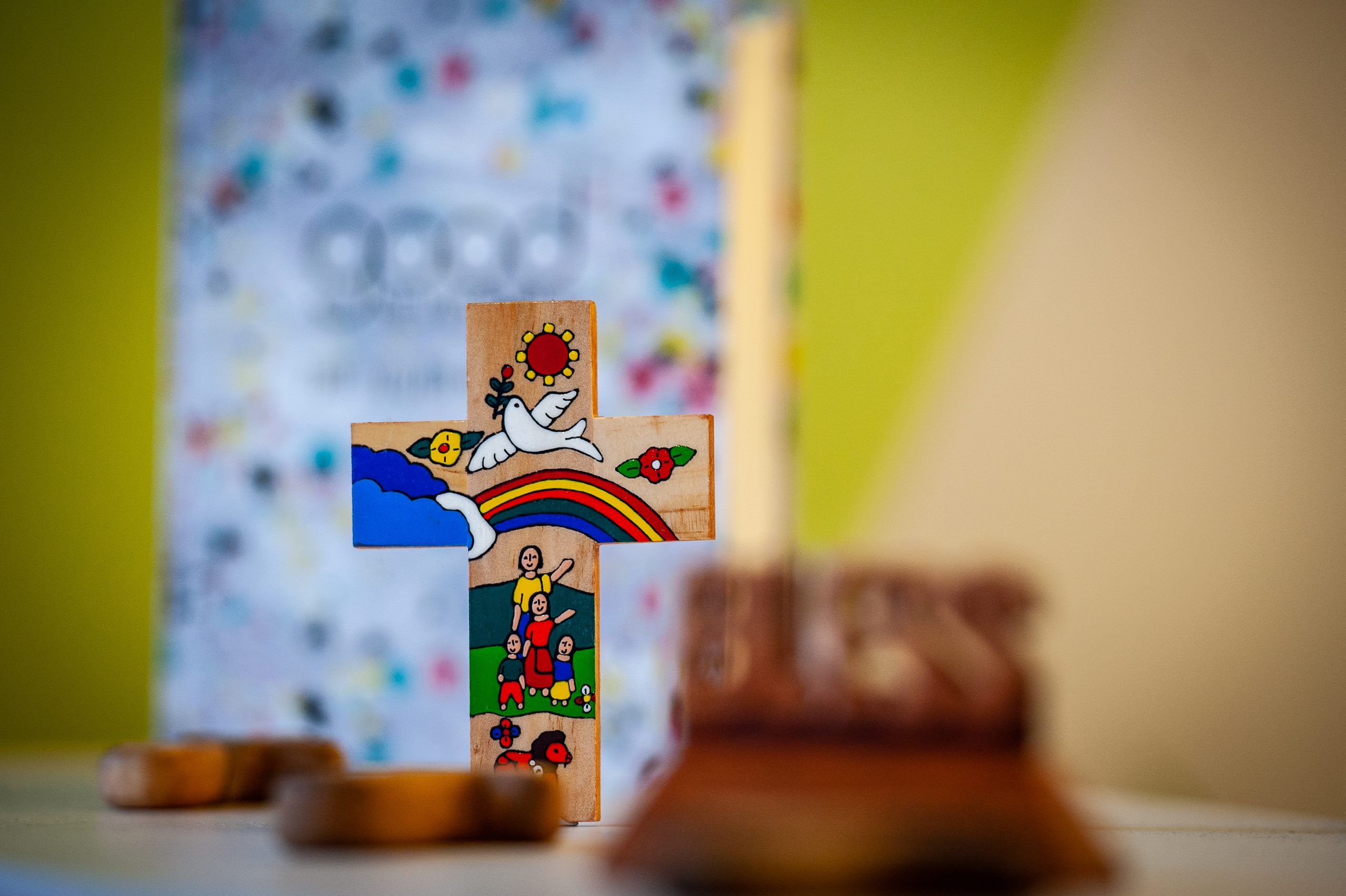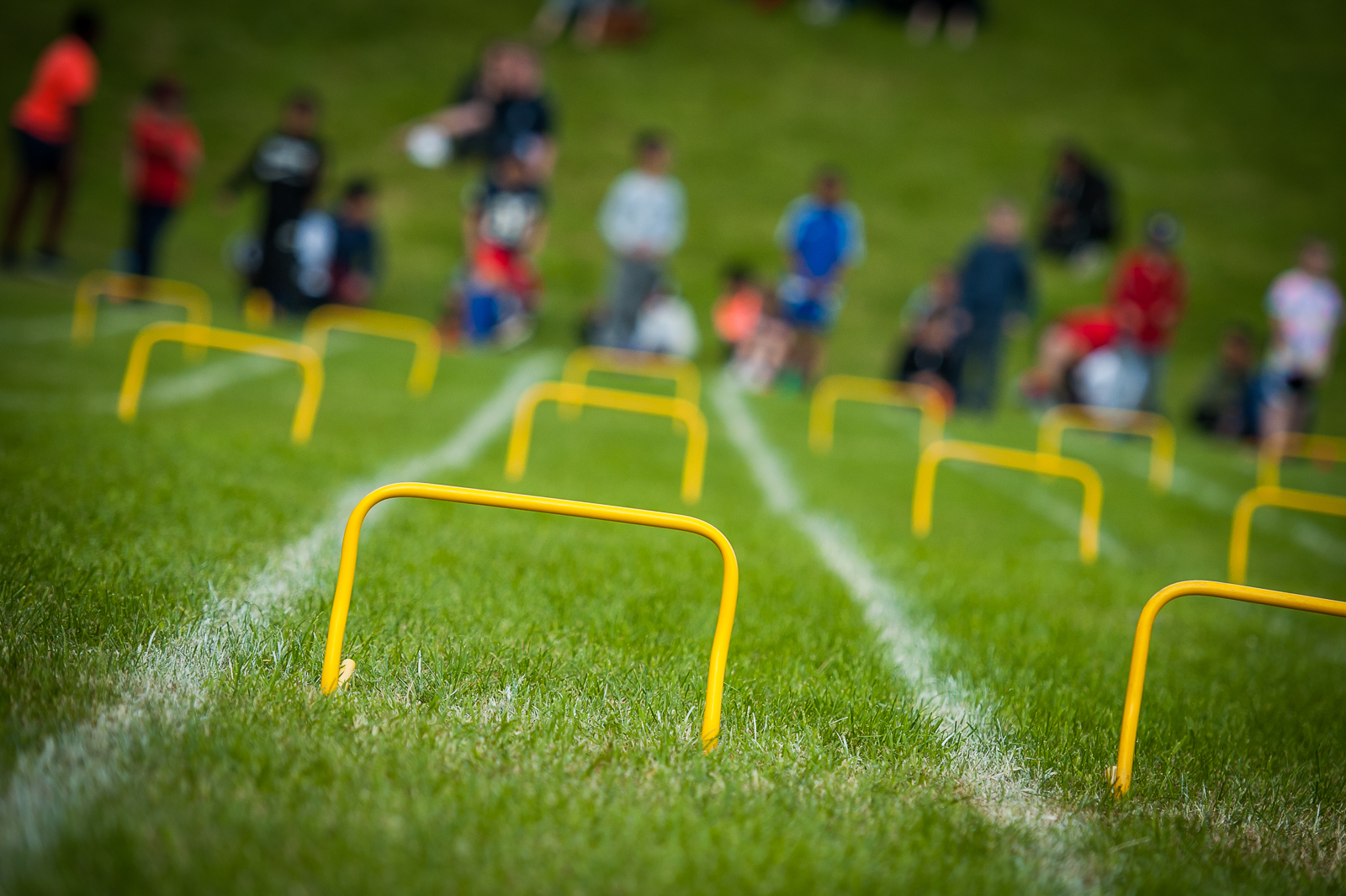 At St. Jude's, we provide an inclusive PE curriculum allowing all pupils to experience a variety of sports and physical activities. We believe that Physical Education promotes self-esteem, confidence and problem solving.
Our PE curriculum provides a range of sports experiences with every child participating weekly. PE is delivered through sport, outdoor learning, team building, dance, games, gymnastics and swimming (KS2). Pupils develop skills and learning through competitive team and individual sports. Equipment and resources support children from across school, including children with additional needs, allowing them to develop confidence, understanding and motivation.
Our curriculum focuses on:
agility
balance
coordination
fitness
In addition to our PE curriculum, pupils are encouraged to participate in exercise throughout the day during playtimes, clubs, outdoor learning, lunch provision and special events. We offer a range of extracurricular clubs and team sports such as football, multi-skills and dance.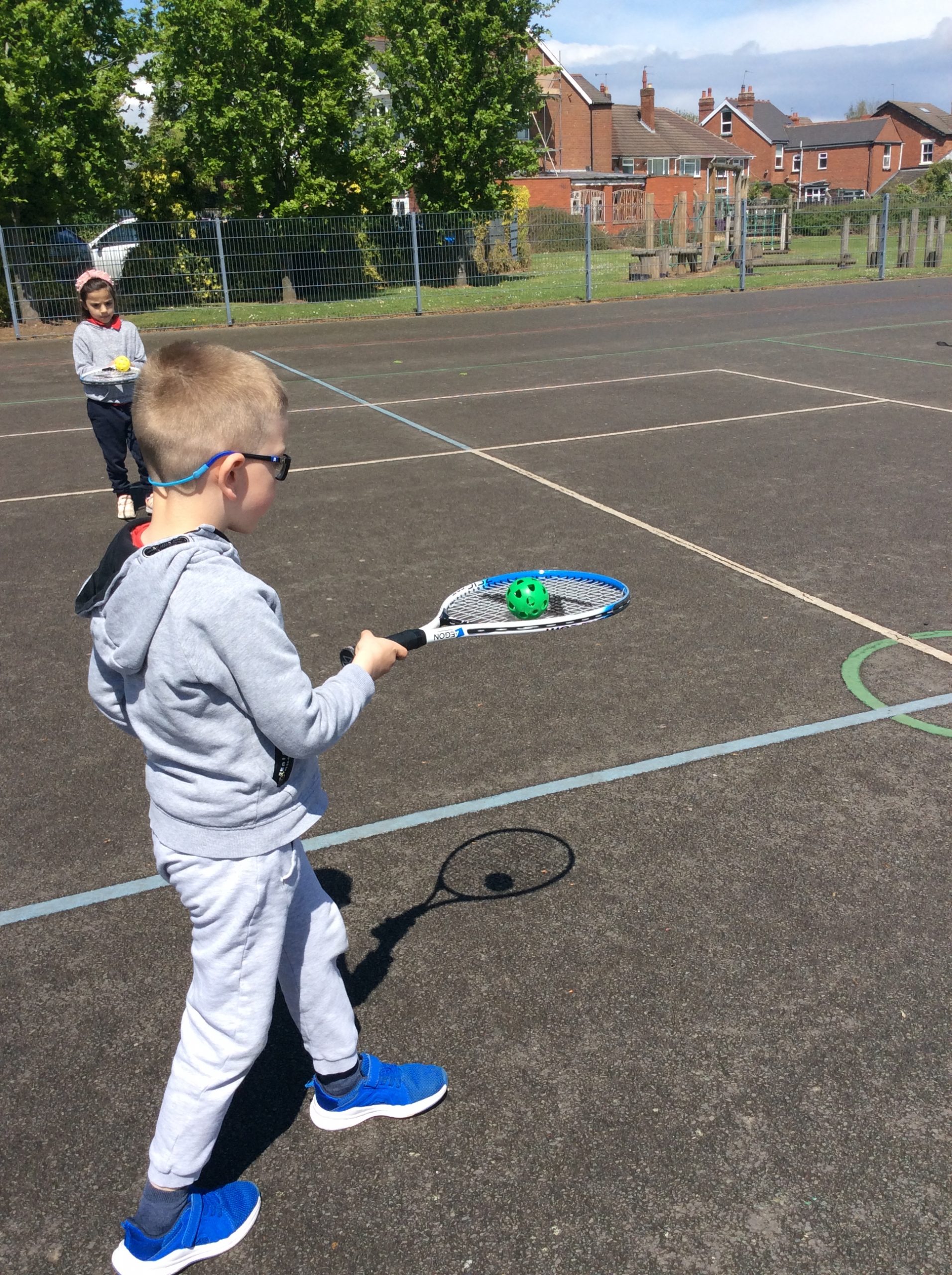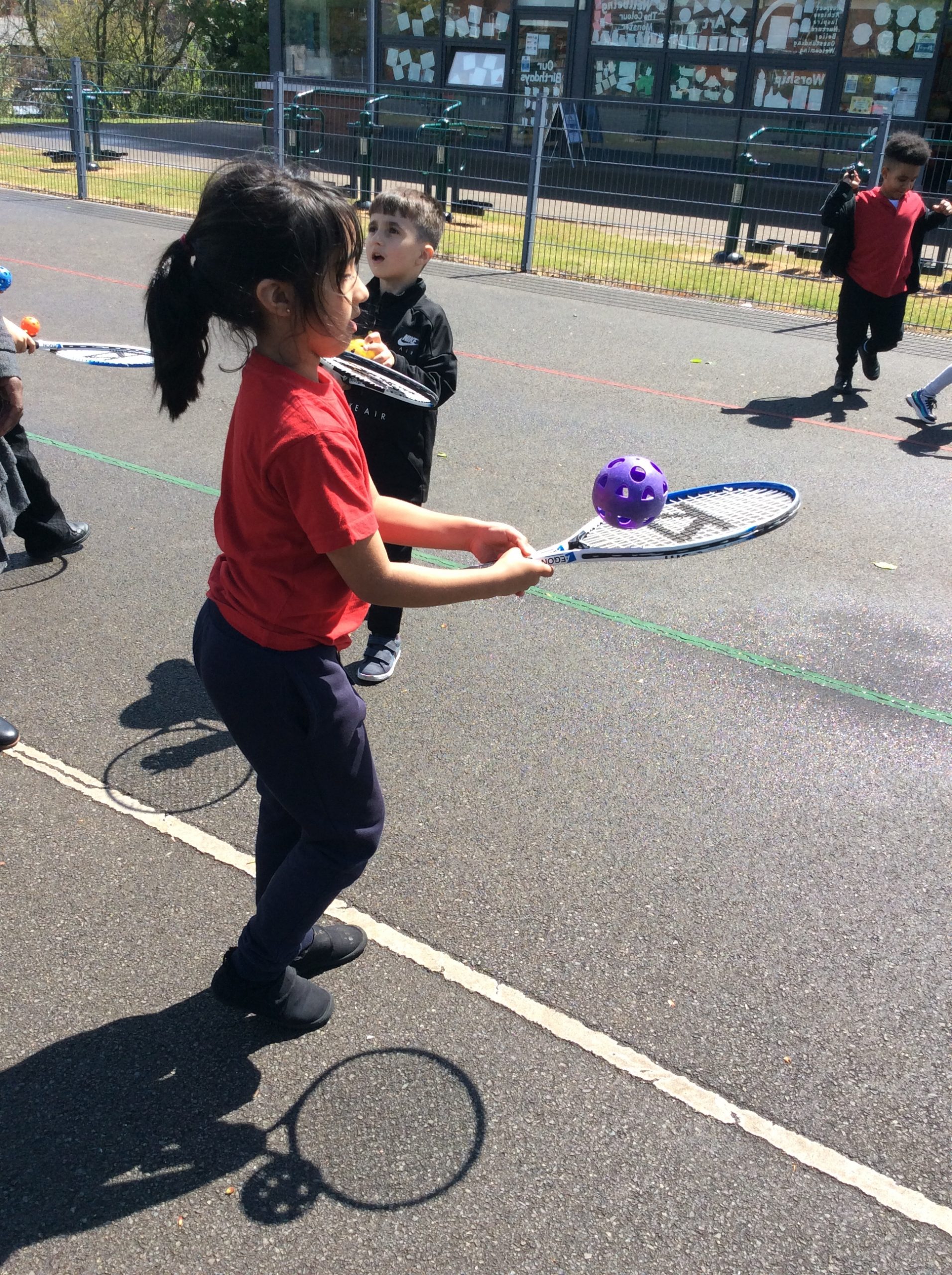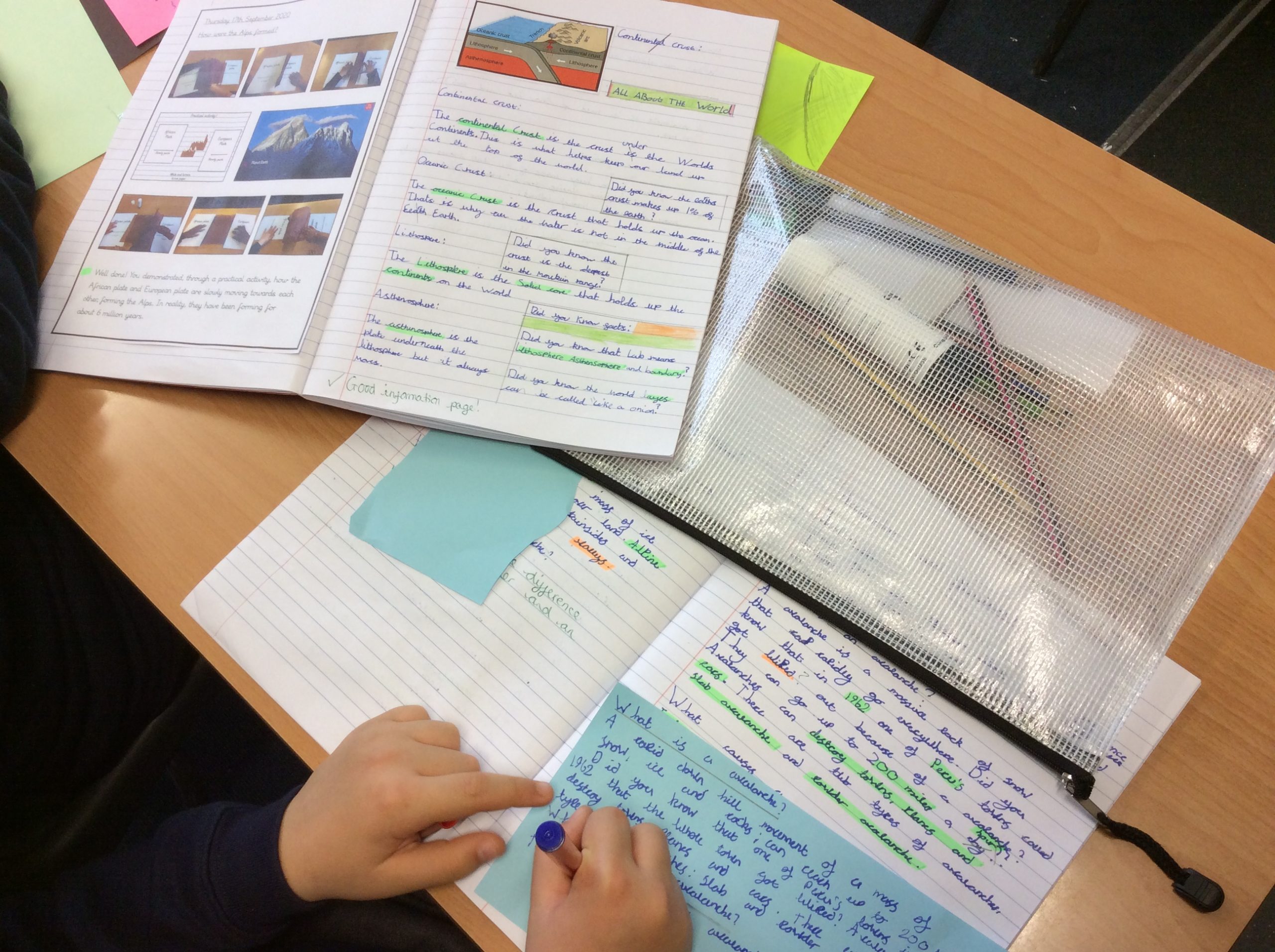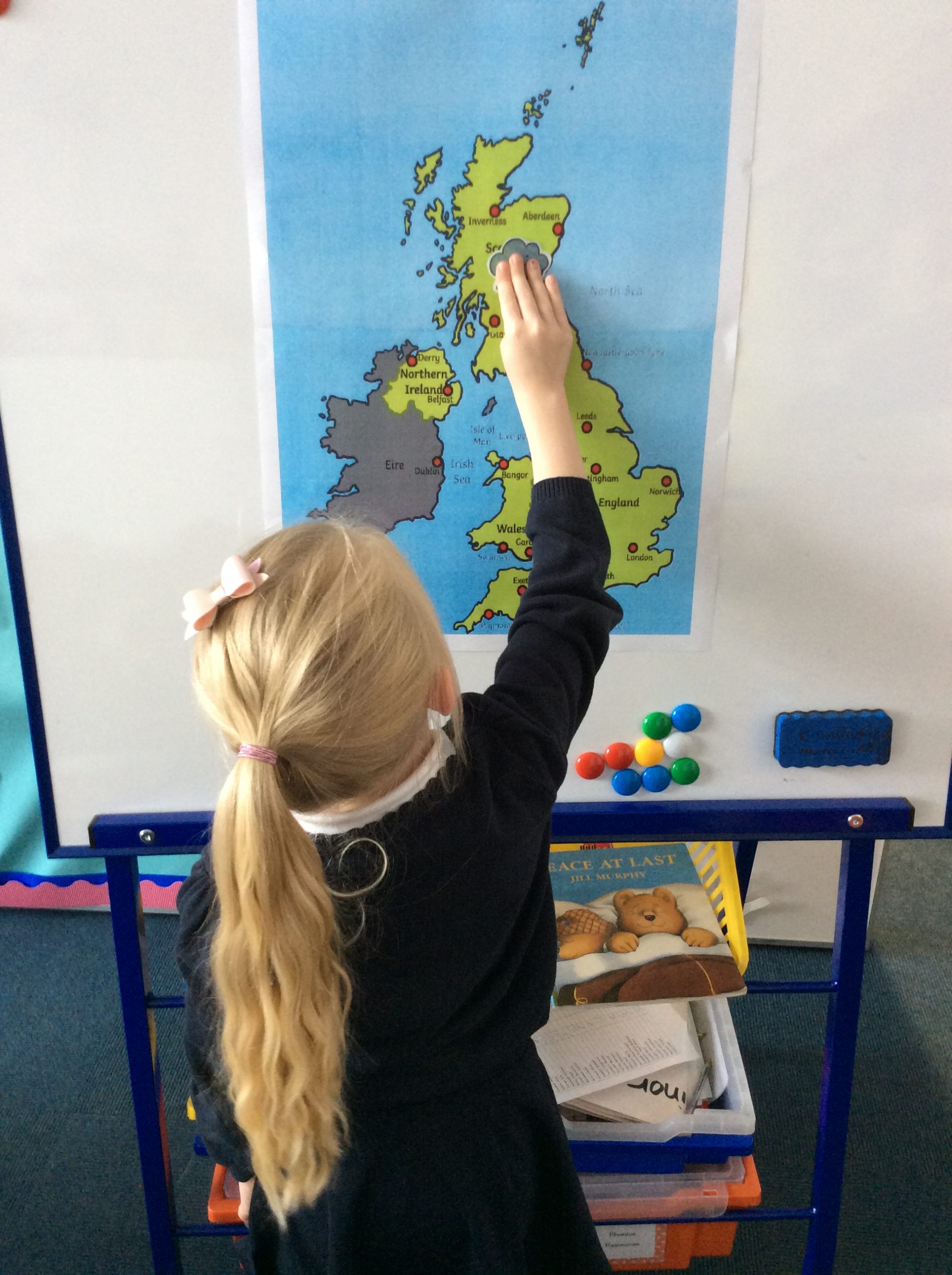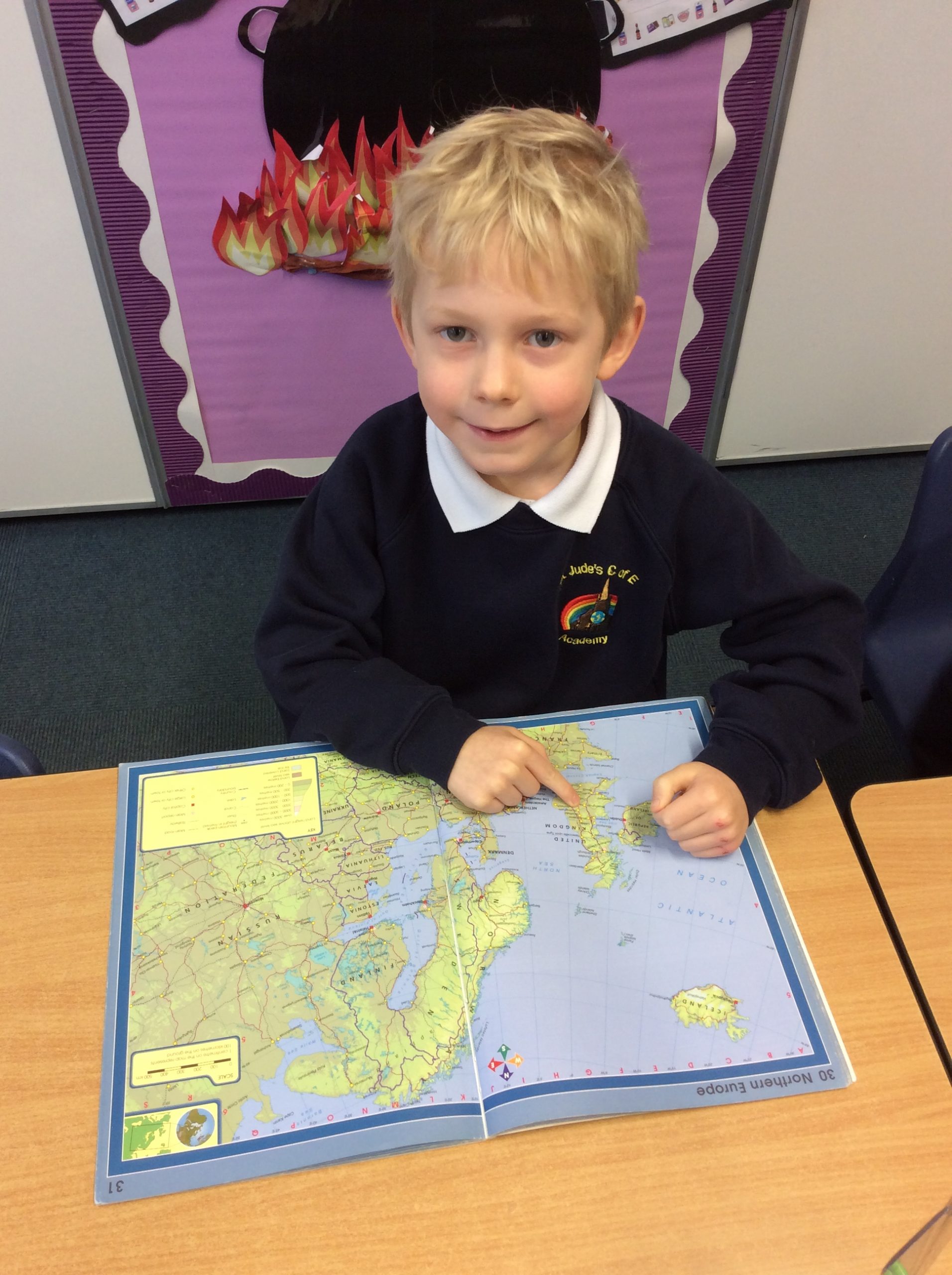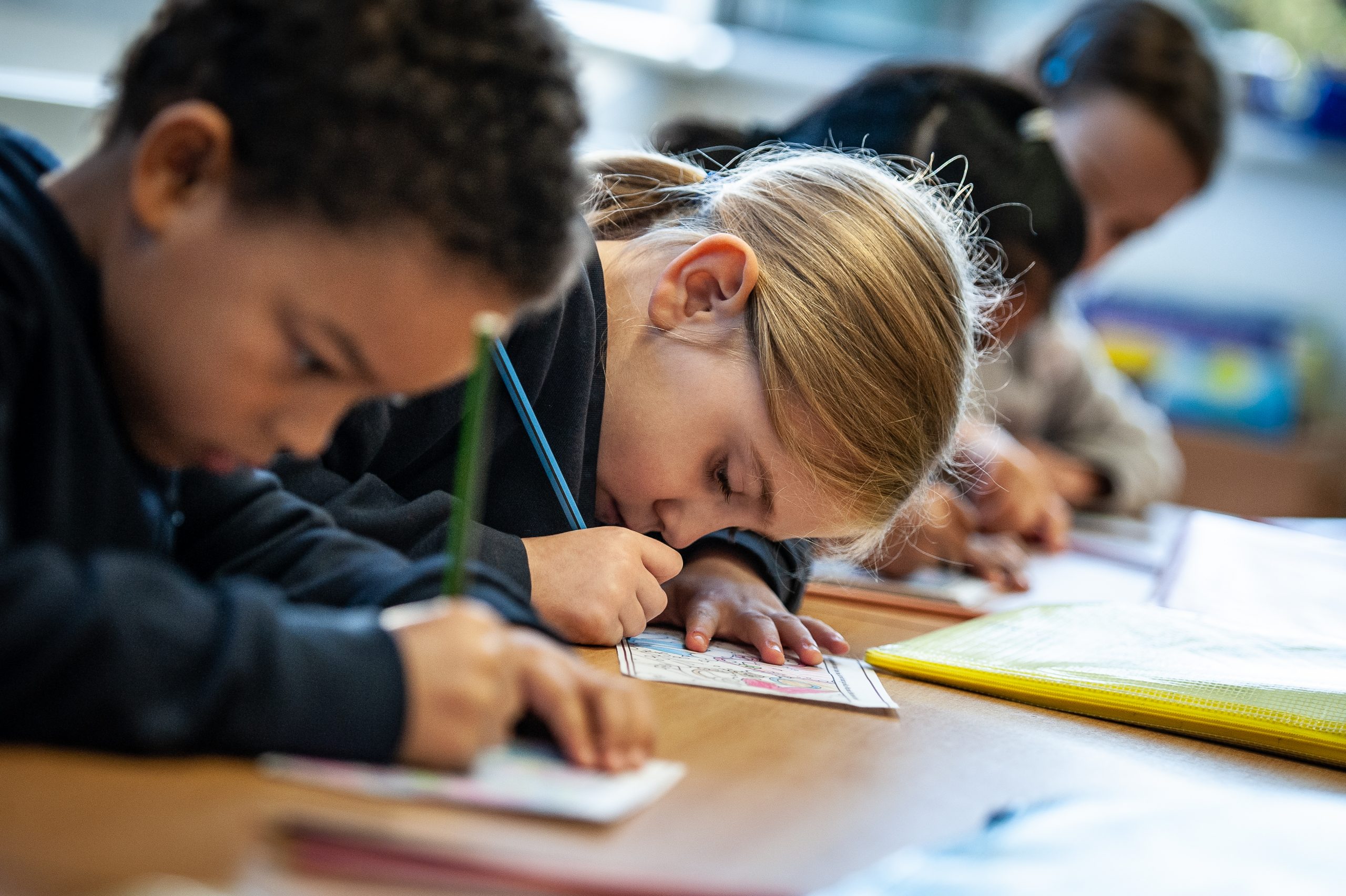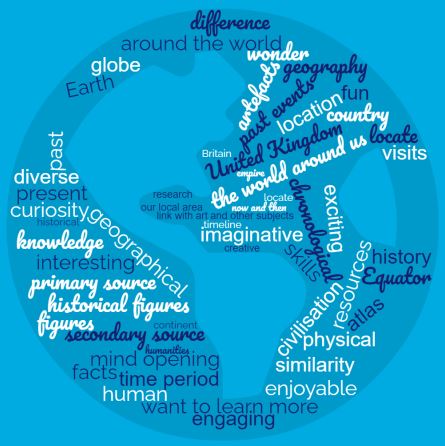 At St Jude's we provide our children with a stimulating and broad curriculum covering a variety of topics in Geography each term. Through Geography, we strive to promote curiosity for children to discover the world around them.
In Geography, teachers provide engaging and practical experiences:
which enable the children to learn through a variety of different teaching styles
use a range of resources such as atlases, Google Earth and online sources
explore places around the world to compare and contrast
gain an understanding of human and physical geography
develop lifelong skills such as; map reading, compass skills, problem solving and analysing data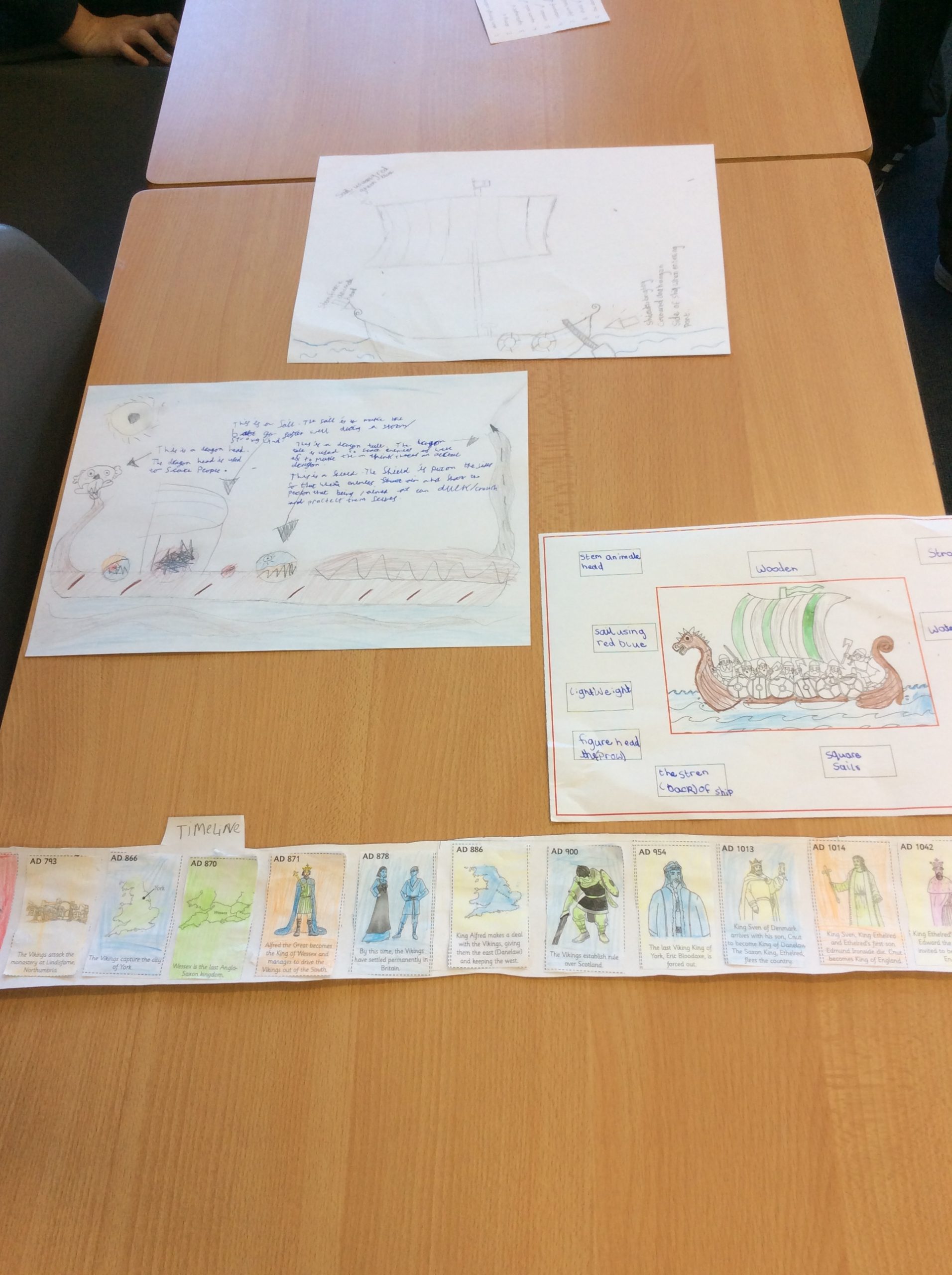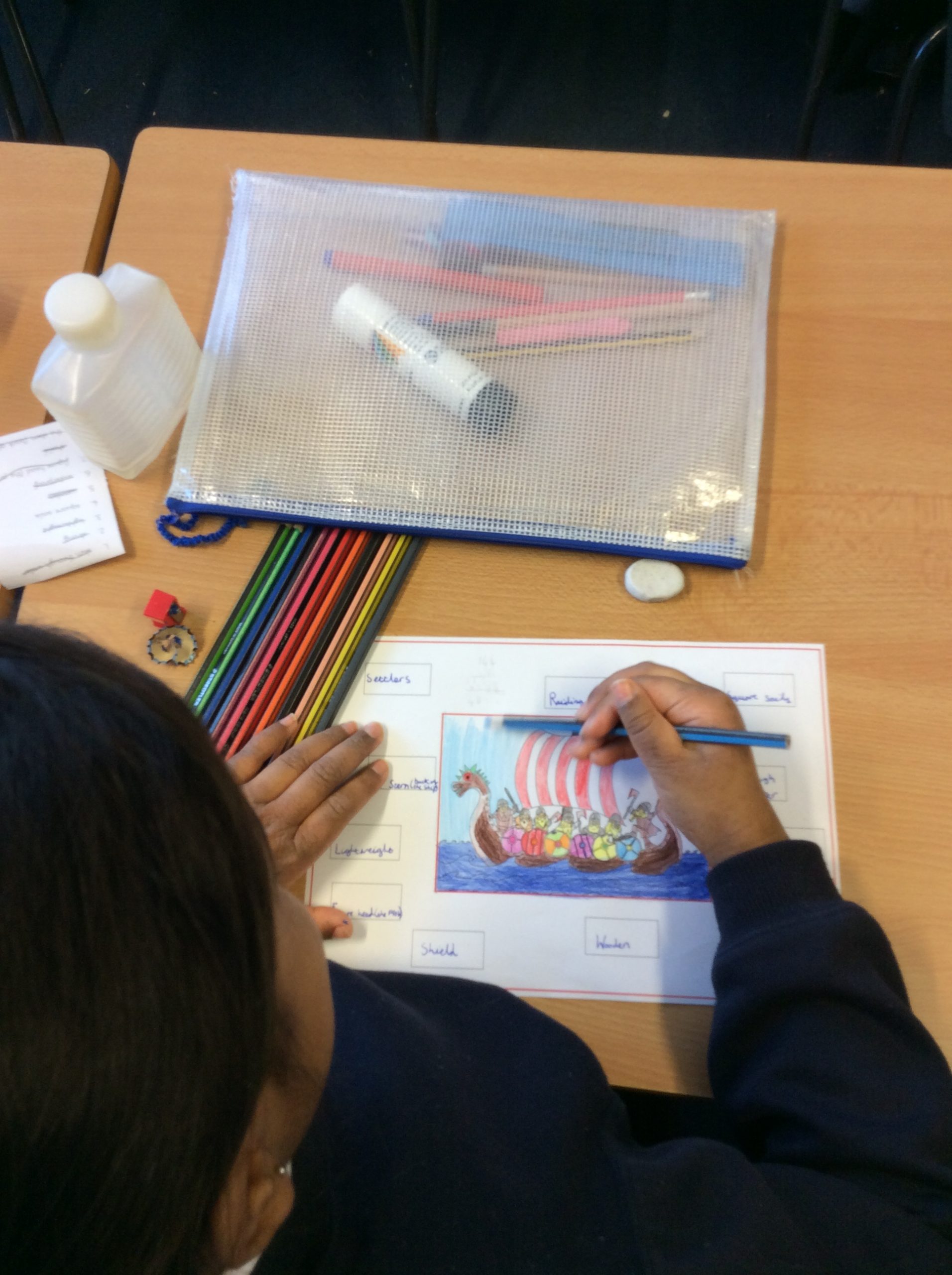 At St Jude's we provide our children with a stimulating and broad curriculum covering a variety of periods of History each term. In History we encourage the children to explore, identify and build an understanding of key periods in time and of significant events.
We provide all children with various opportunities to begin a passion for History, with engaging lessons, real life artefacts, and first hand experiences by going on educational visits and having visitors come to our school.
Children have the opportunity to explore different periods throughout History across our school. We aim to immerse the children in the period of history that they are studying through a range of activities and approaches so that they can build an understanding of significant events that have shaped the world that we live in today.
Personal, Social and Health Education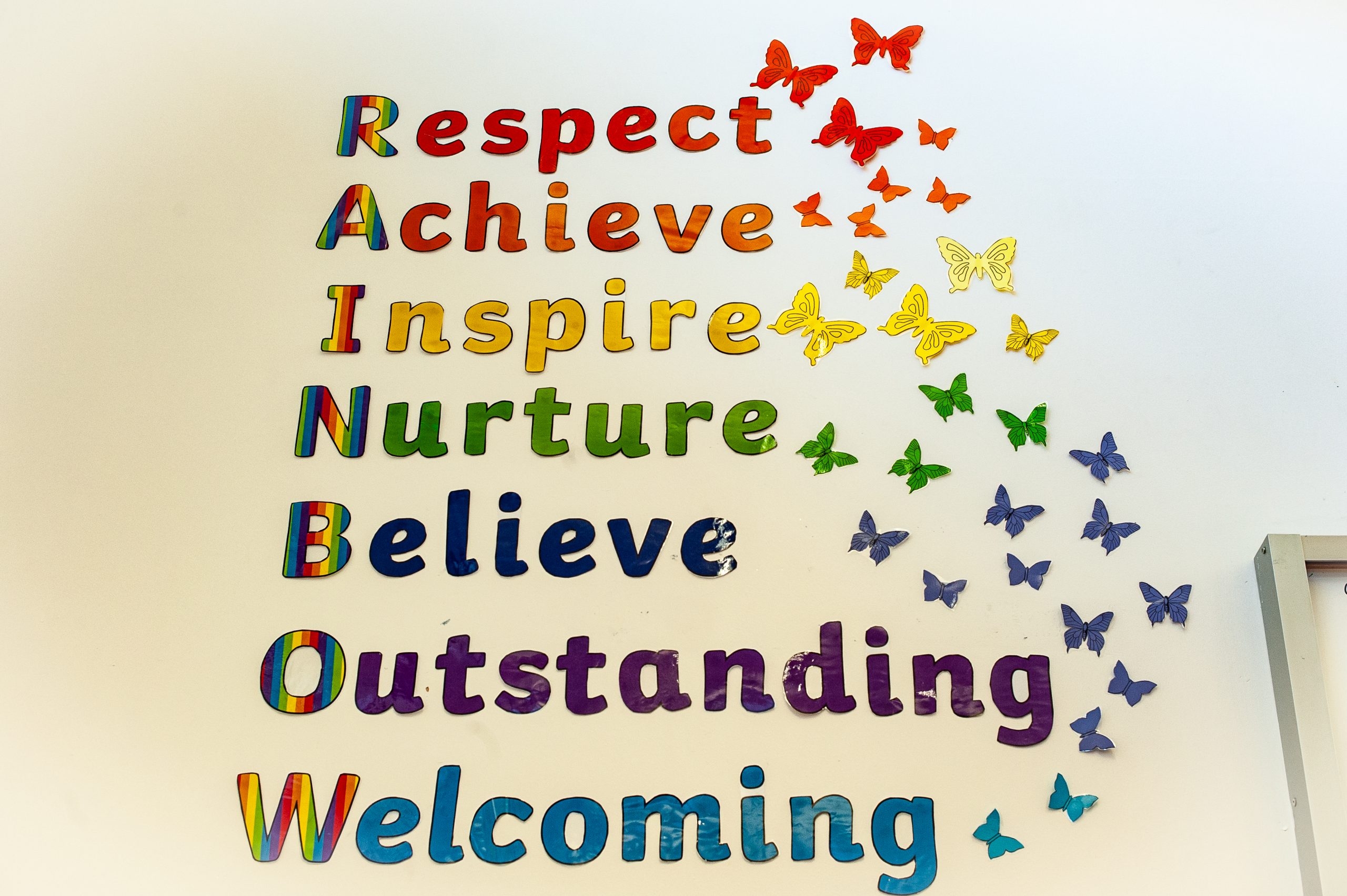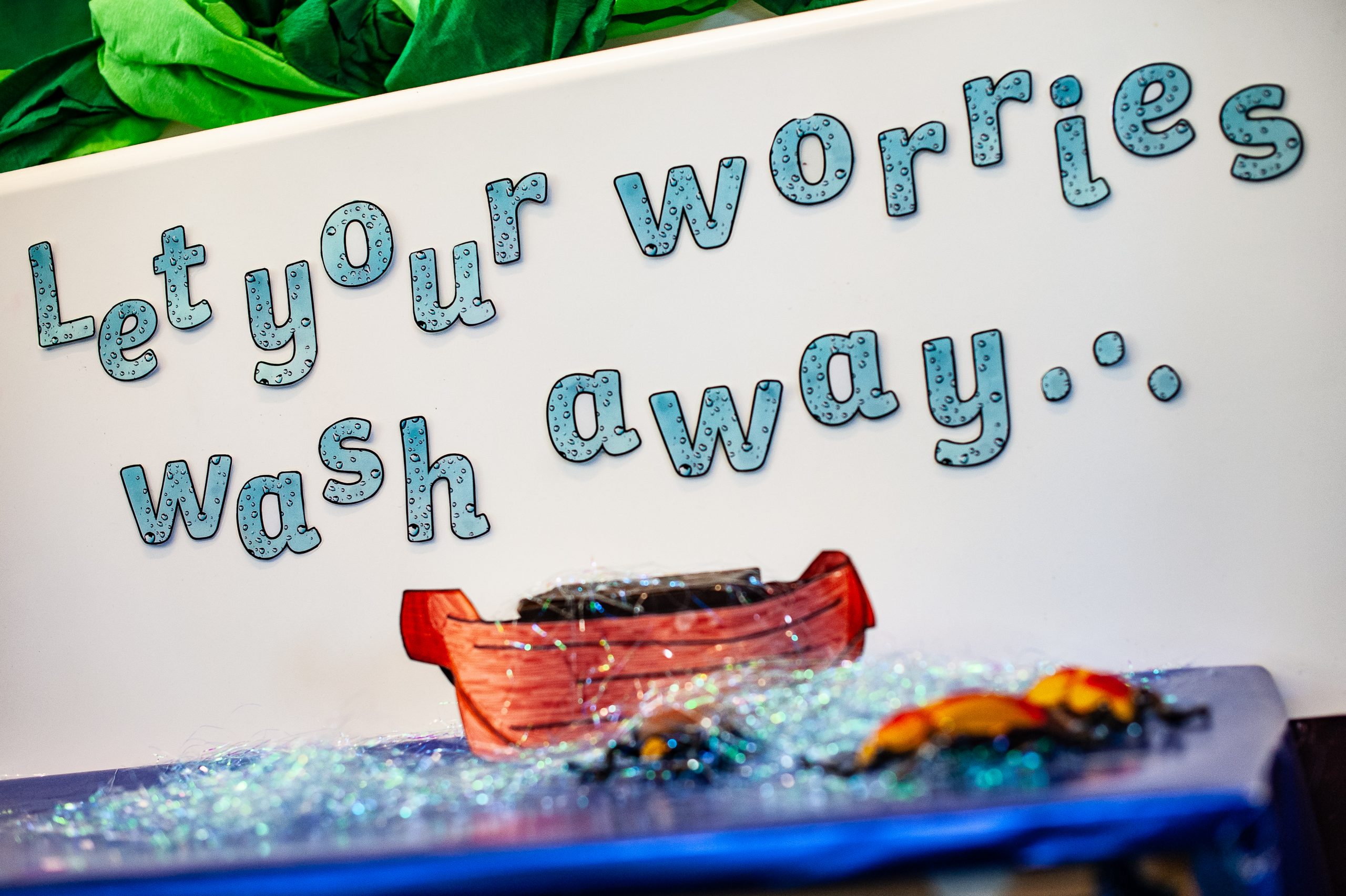 At St. Jude's we offer our pupils an inclusive, comprehensive programme of personal, social and health education. The curriculum is supported by a themed programme of PSHE and Well-being delivered on a weekly basis throughout school.
Children of all ages are engaged in work that focuses on the positive development and appreciation of relationships. Children are actively taught to recognise the importance of friendships and family relationships and to develop an understanding of values such as honesty, trust and respect. 
Our PSHE curriculum is enriched by links with the Primary Health Care Team, NHS, Police and Community team.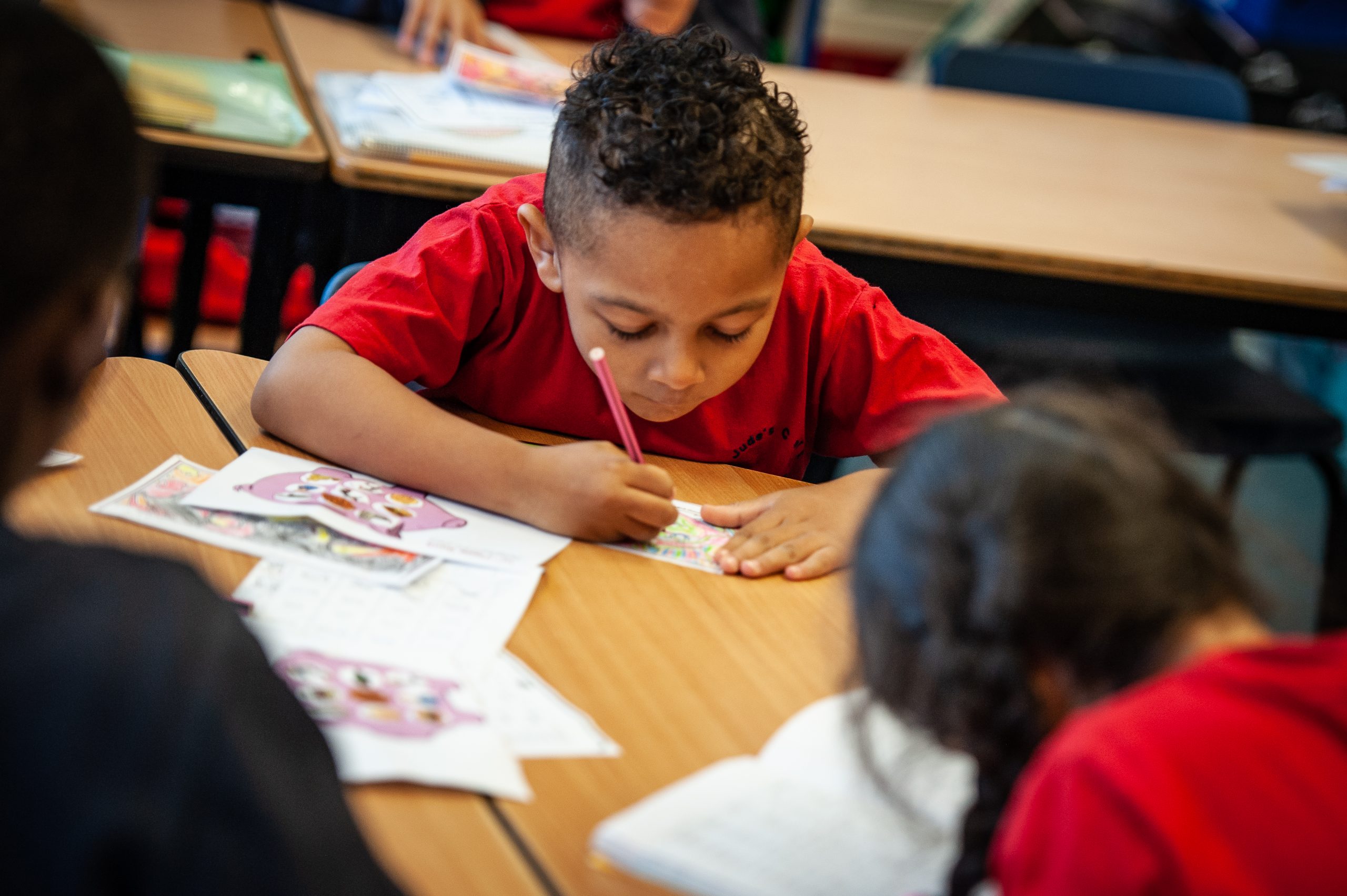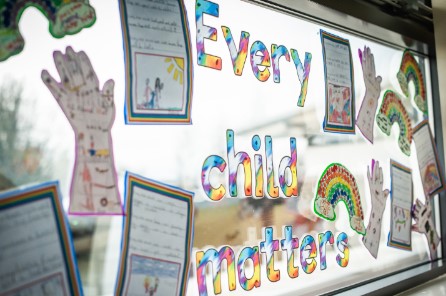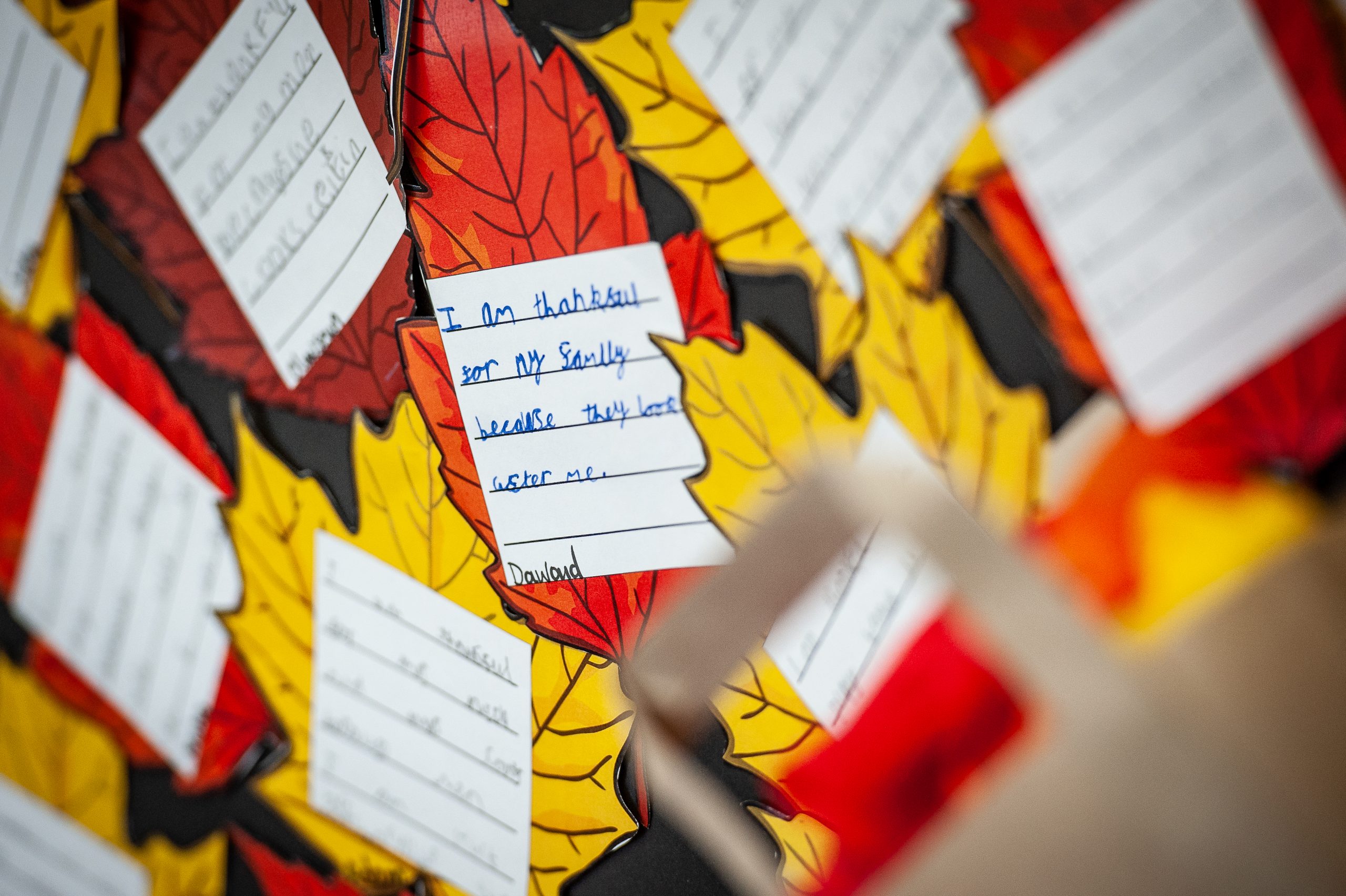 In Year 5 and 6, children may be taught in single sex groups for some topics where we address the issue of puberty, with opportunities for open discussions on physical and emotional changes using the correct terminology.
Parents have the right to withdraw their children from sex and relationship education. If you would like more information about this area of the curriculum, please contact the school.
Relationships and Sex Education Policy
St. Jude's promotes children's individuality and creativity and this is seen throughout our Art curriculum.  
We celebrate culture and diversity by studying artists from all over the world, past and present. Children are taught a range of techniques through a clearly thought out curriculum. We teach children to think critically and develop a greater understanding of Art and Design. This allows pupils to reflect on how art has shaped our history and contributed to culture and art movements.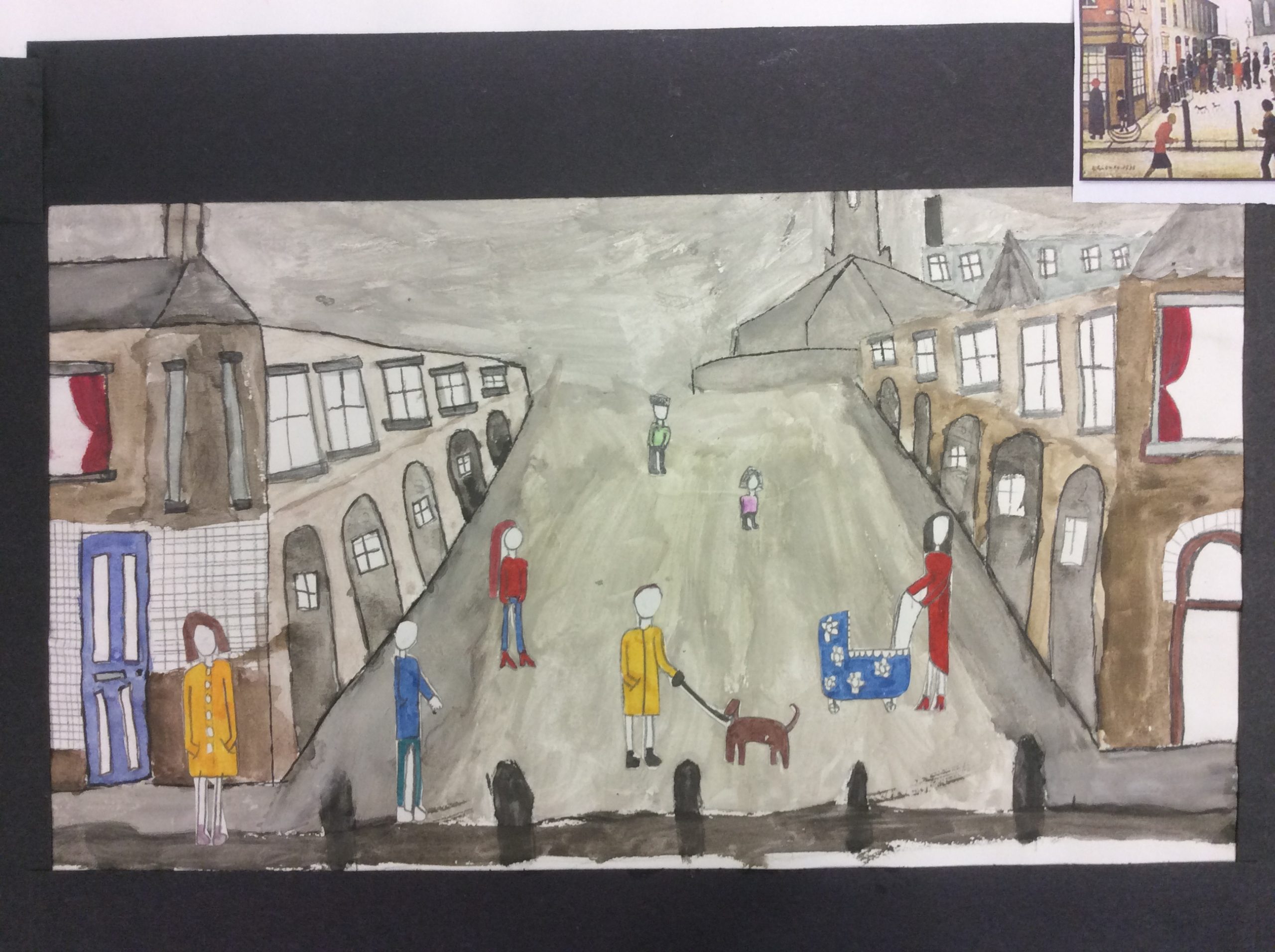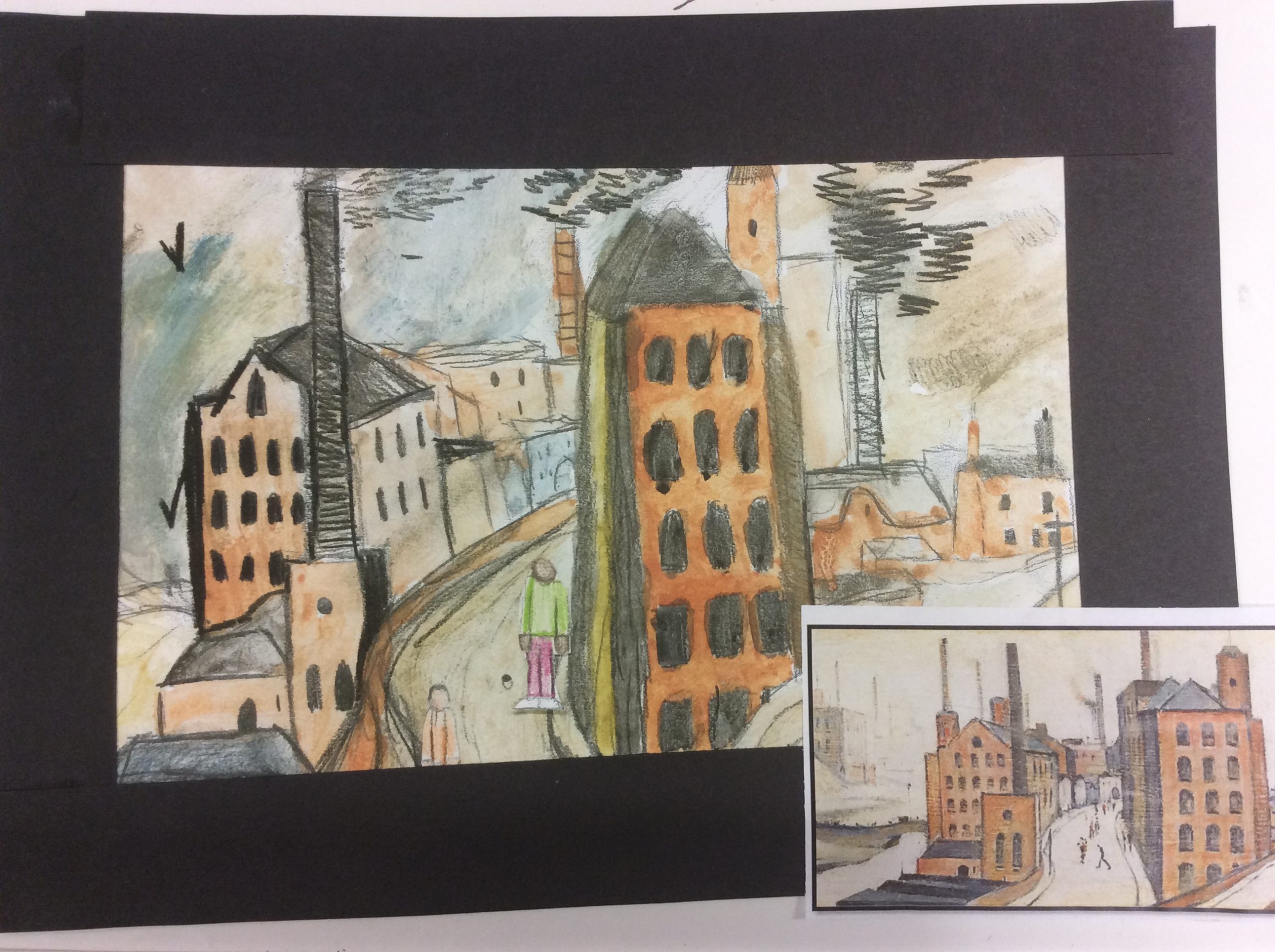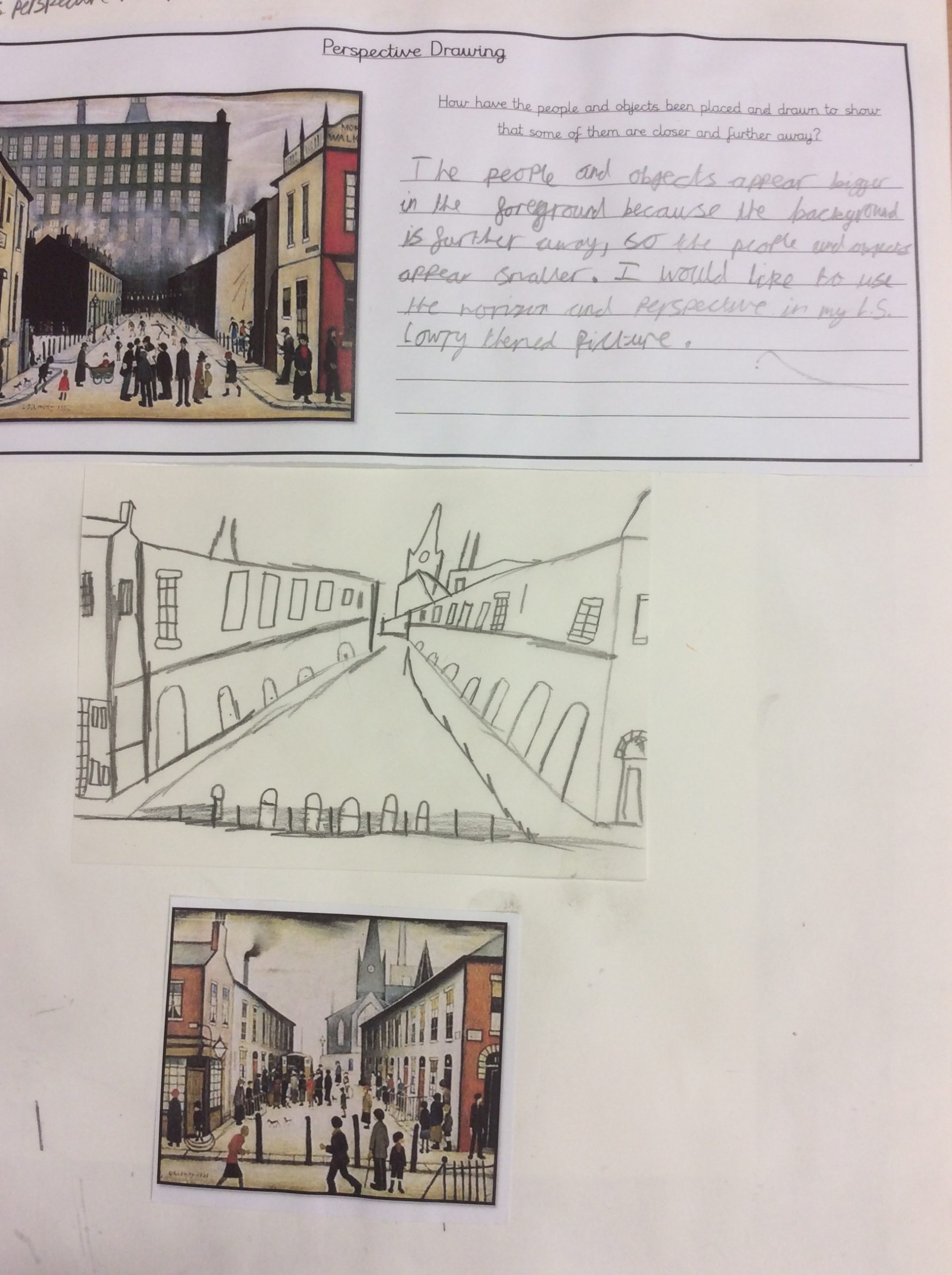 We believe that Art and Design plays a role in well-being, allowing children to express themselves in a way they may not be able to in other lessons. We aim to build resilience and confidence through the use of an exciting art curriculum.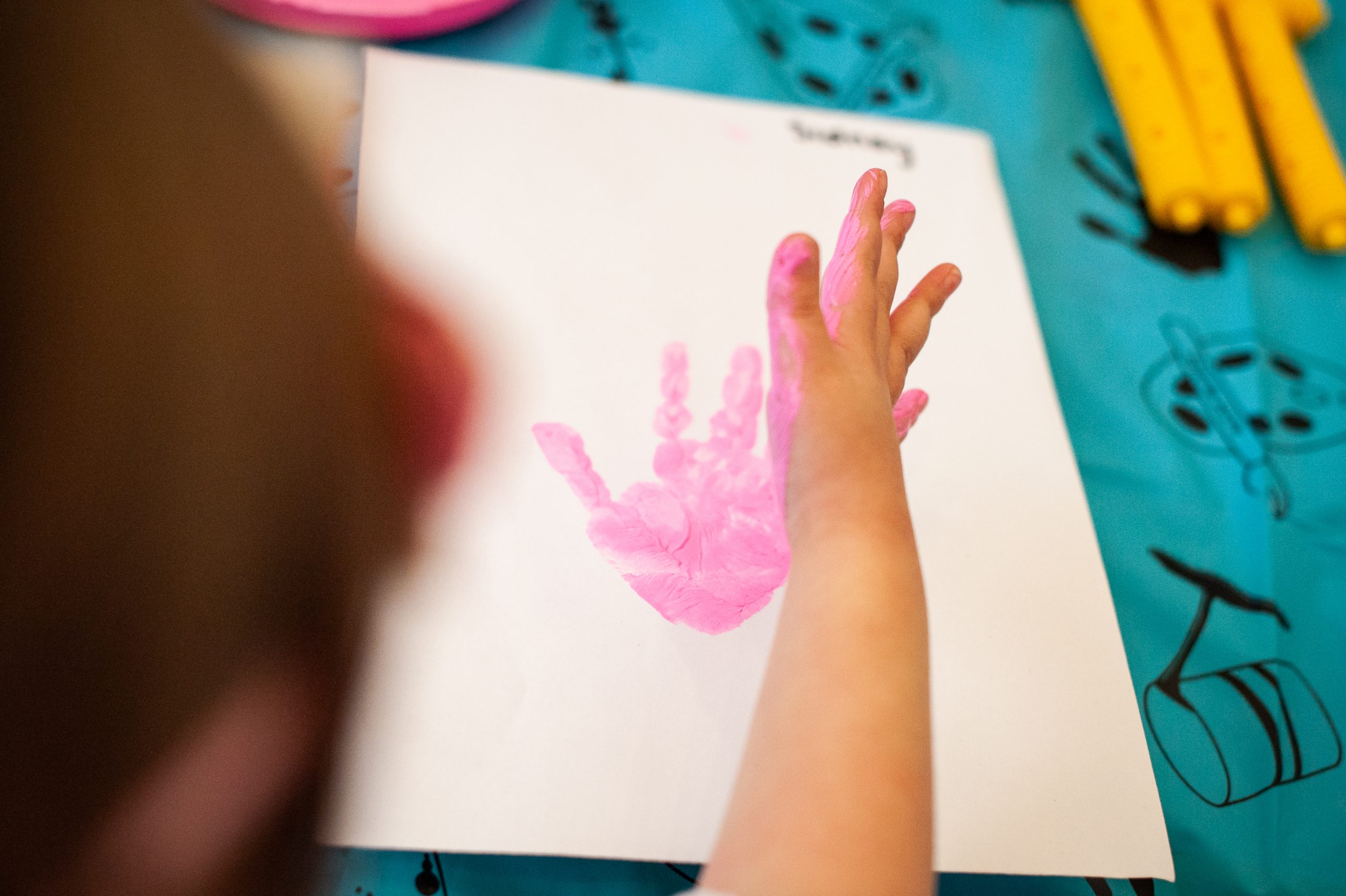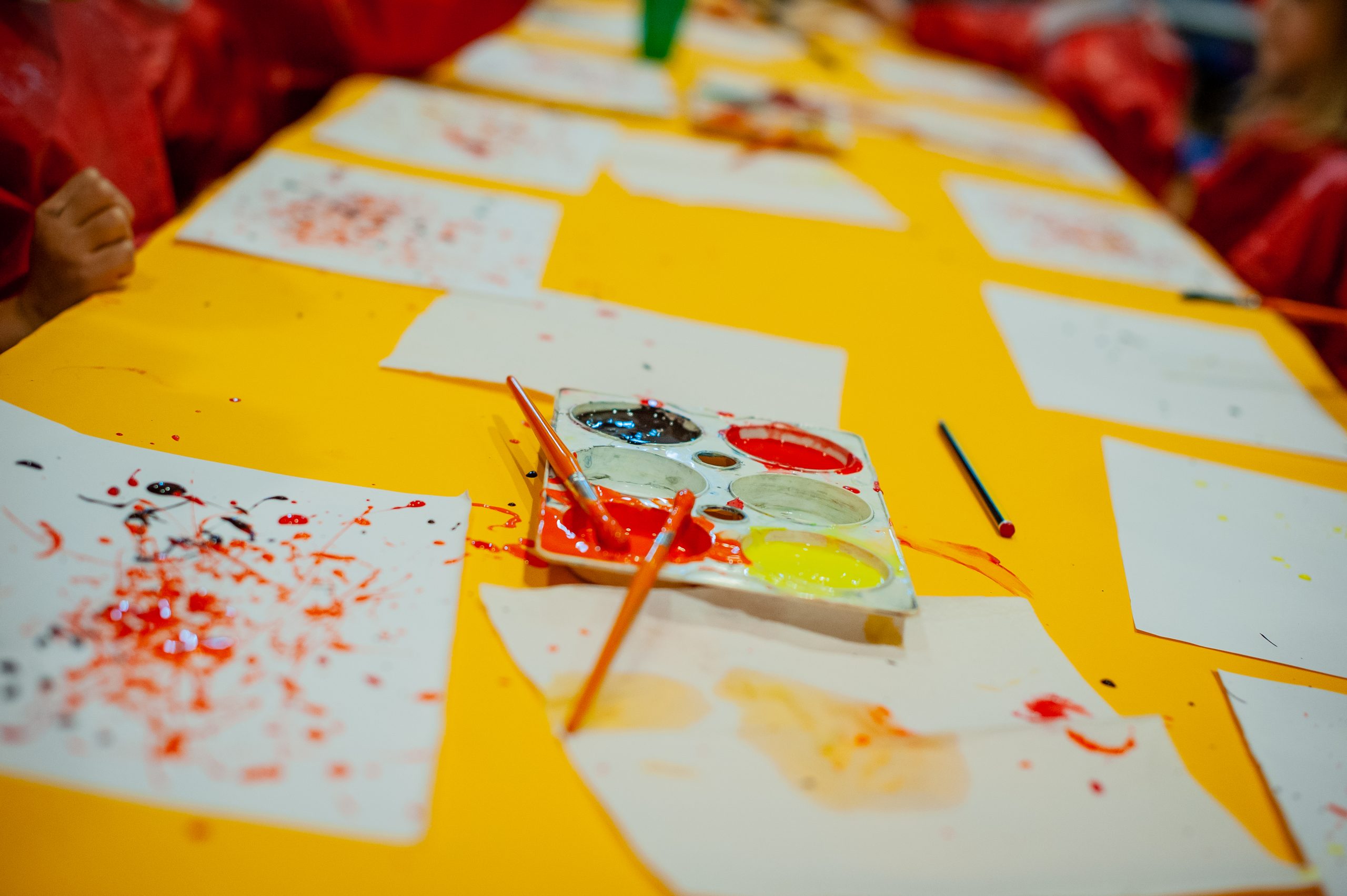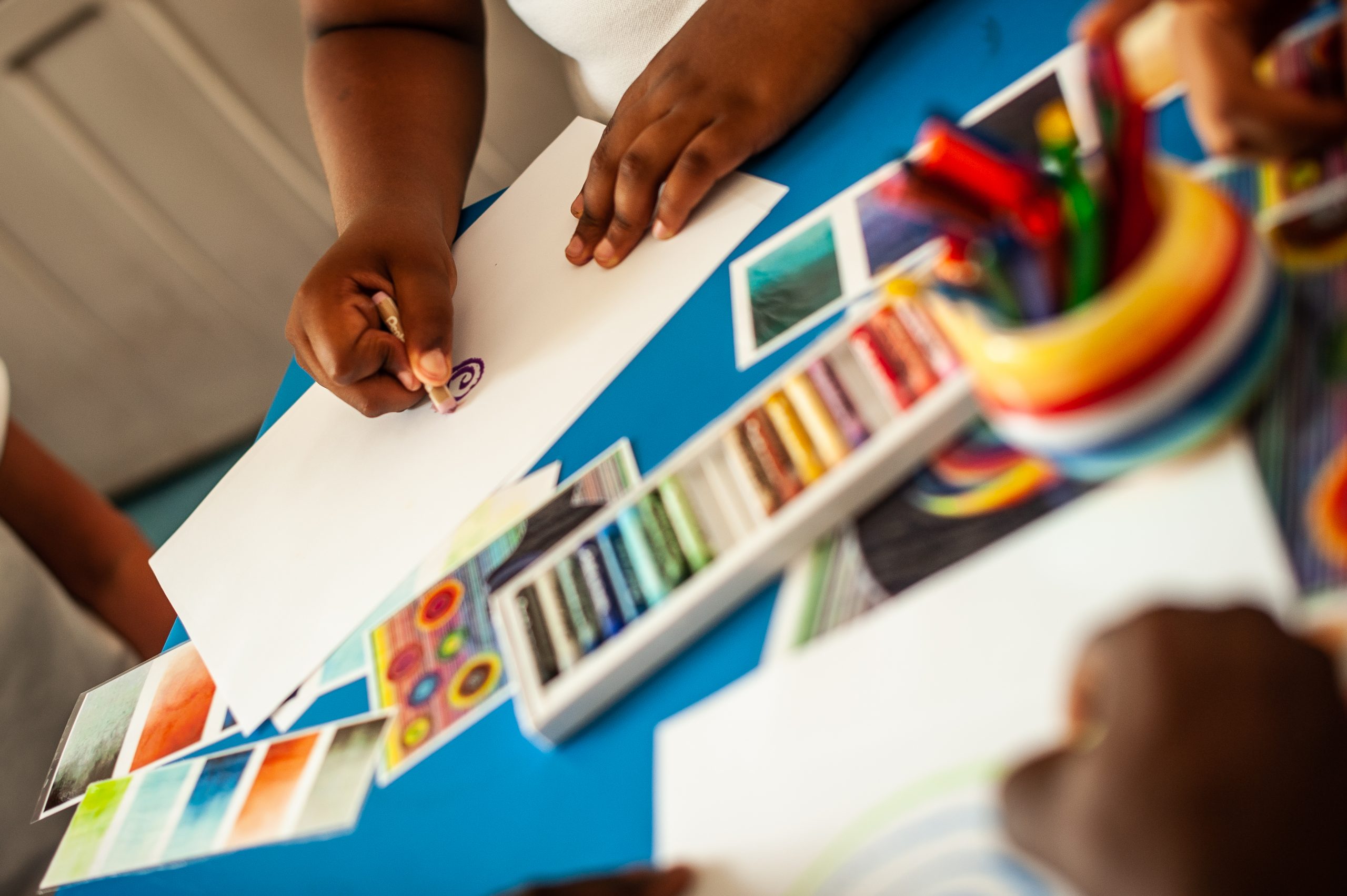 Our school is immersed in children's artwork, showcasing the talents and skills of our pupils. Art projects take place throughout the year involving children from our two and three year old provision through to Year 6.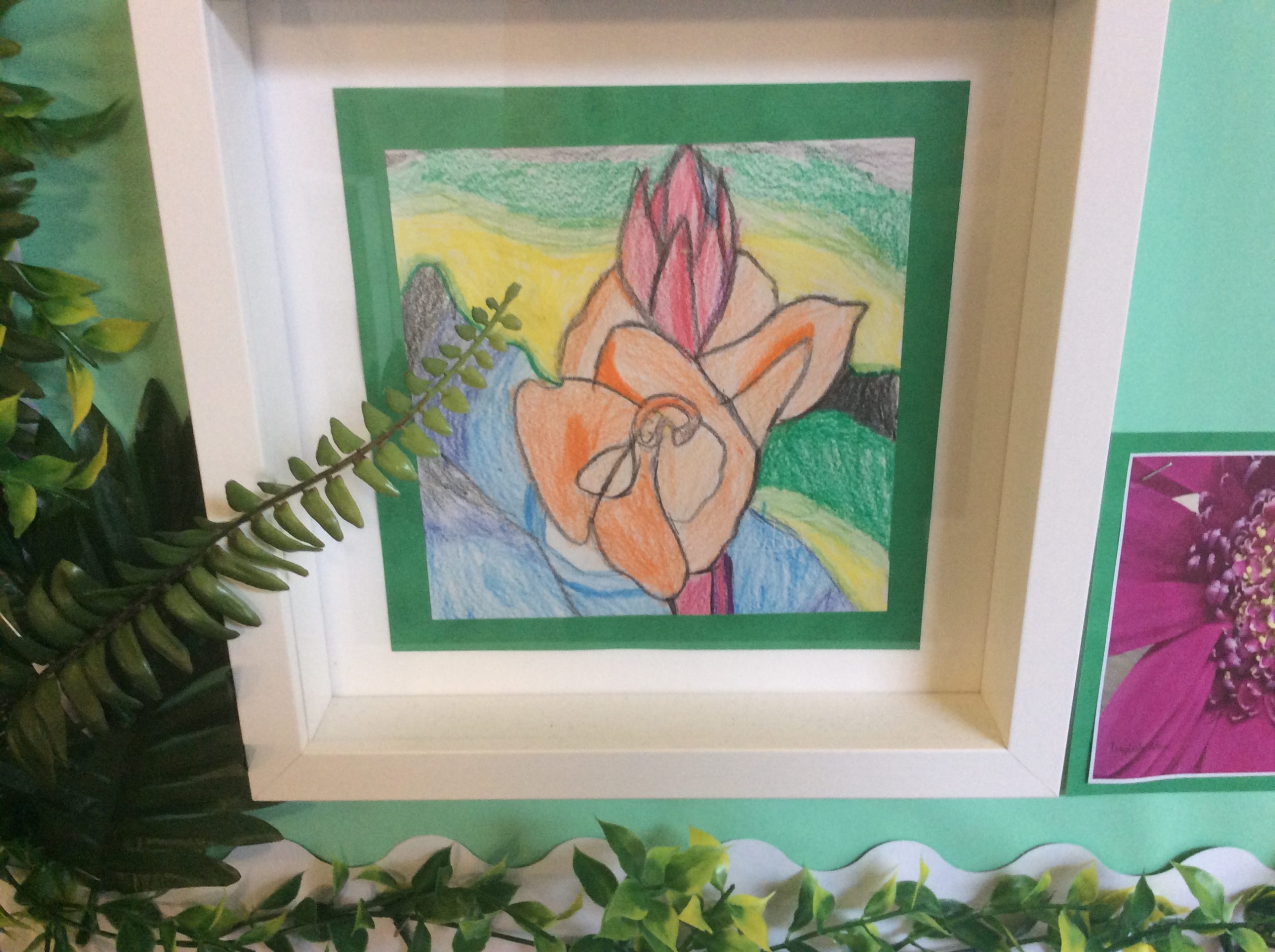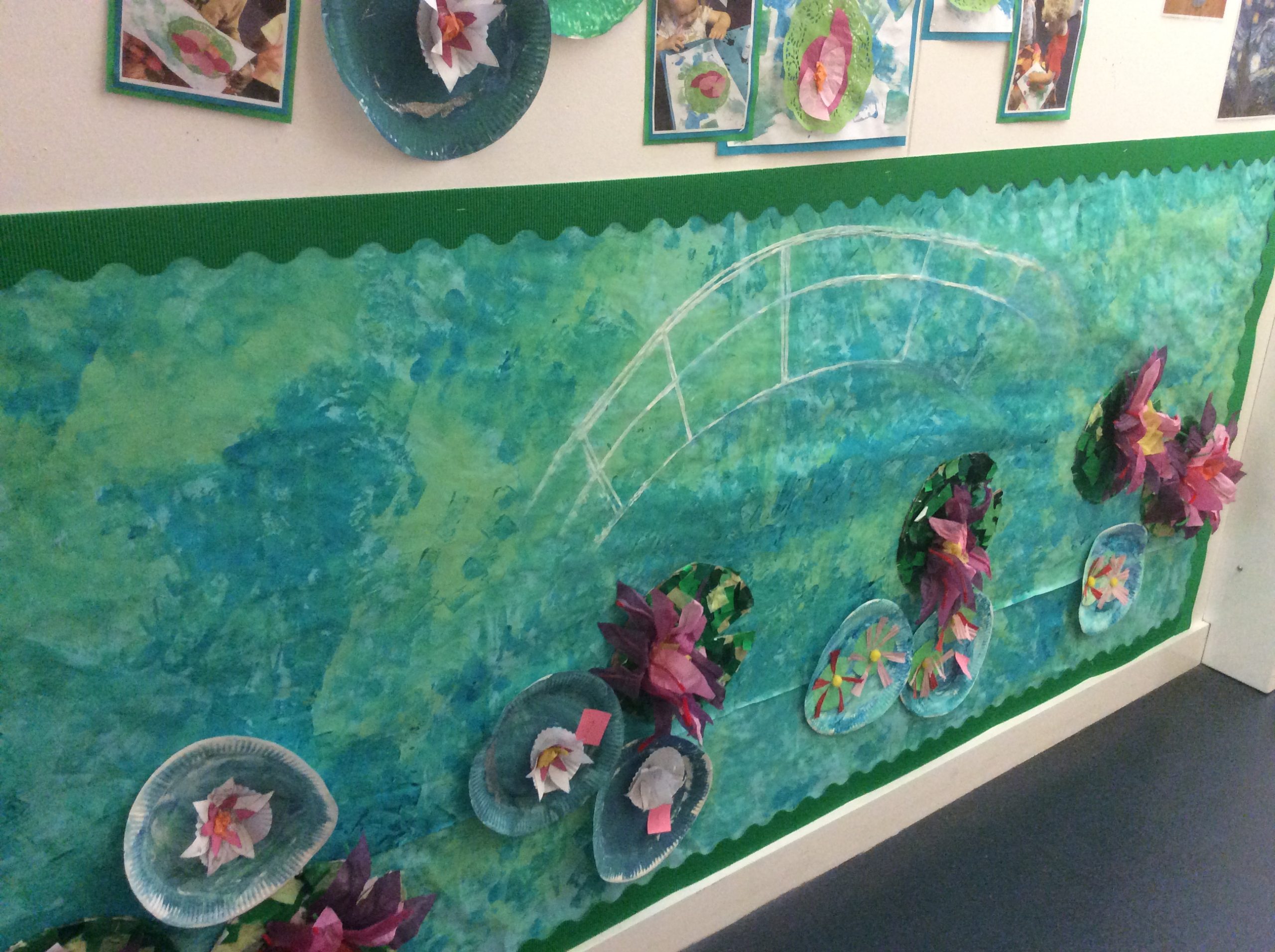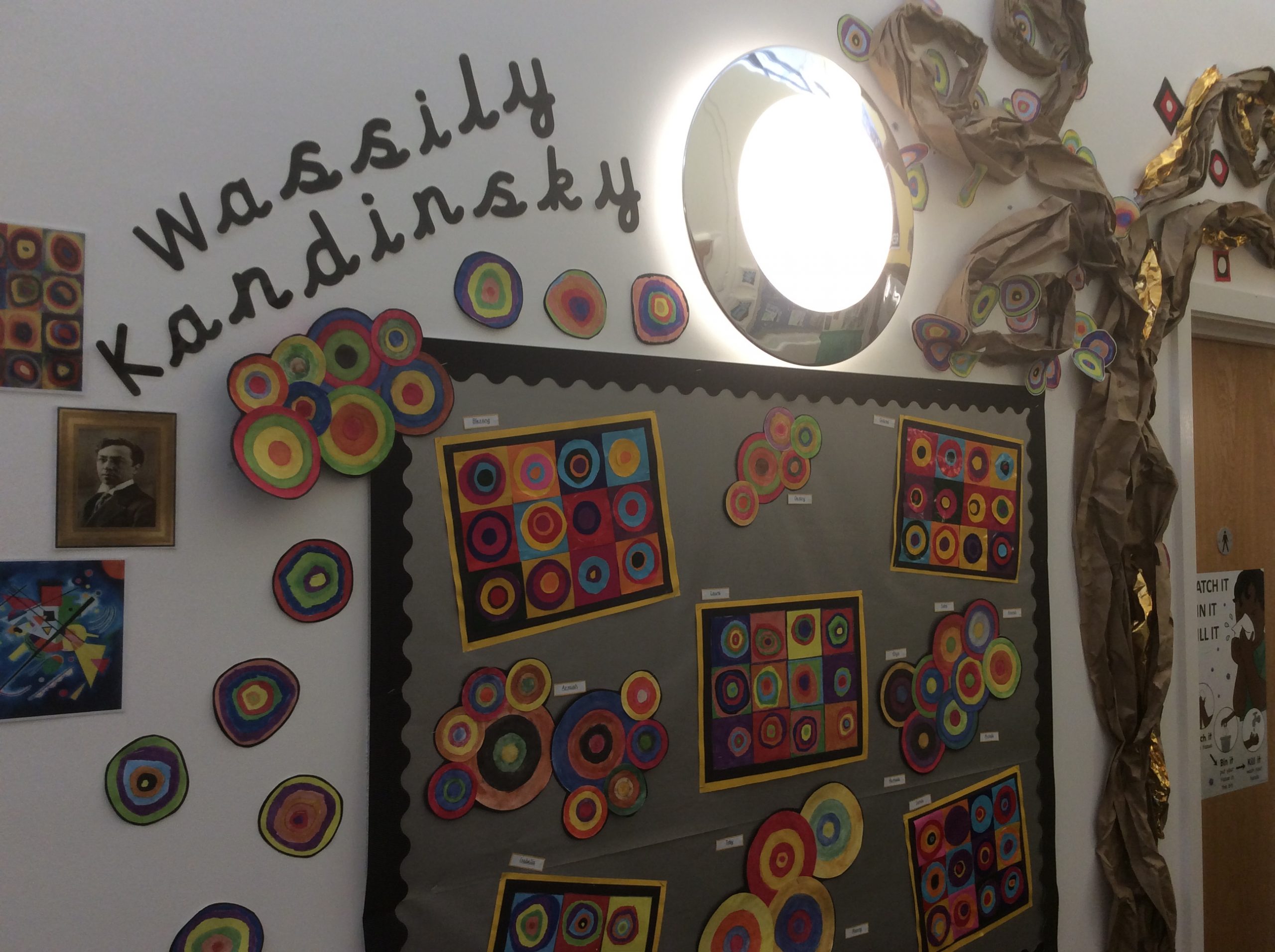 At St. Jude's, our Design and Technology curriculum allows our children to develop their creativity and individuality through designing and making. Our carefully designed curriculum plans for progression in keys skills and knowledge throughout a pupil's time in school. Lessons are planned using a design, make and evaluate cycle, allowing pupils to develop life-long skills.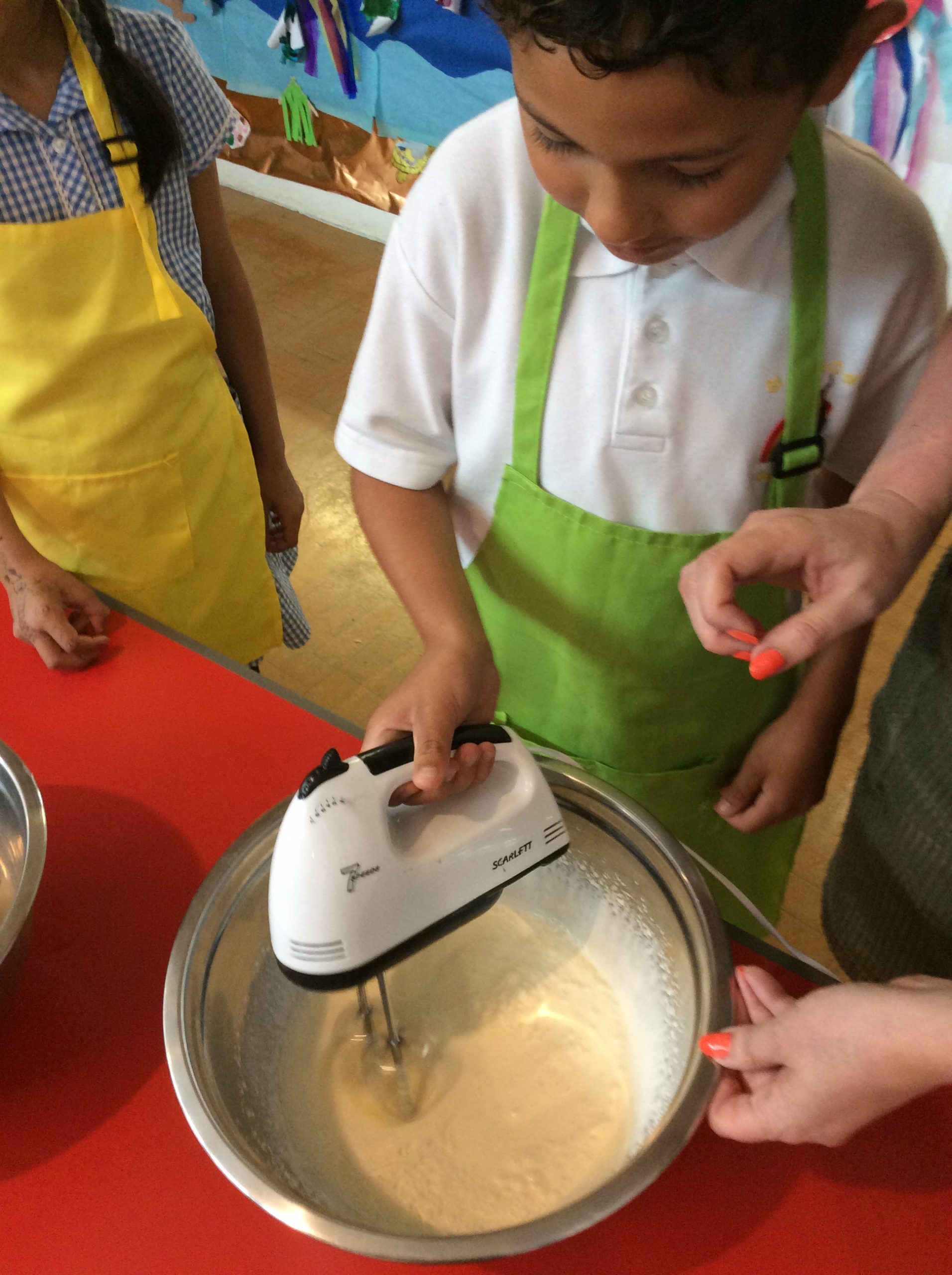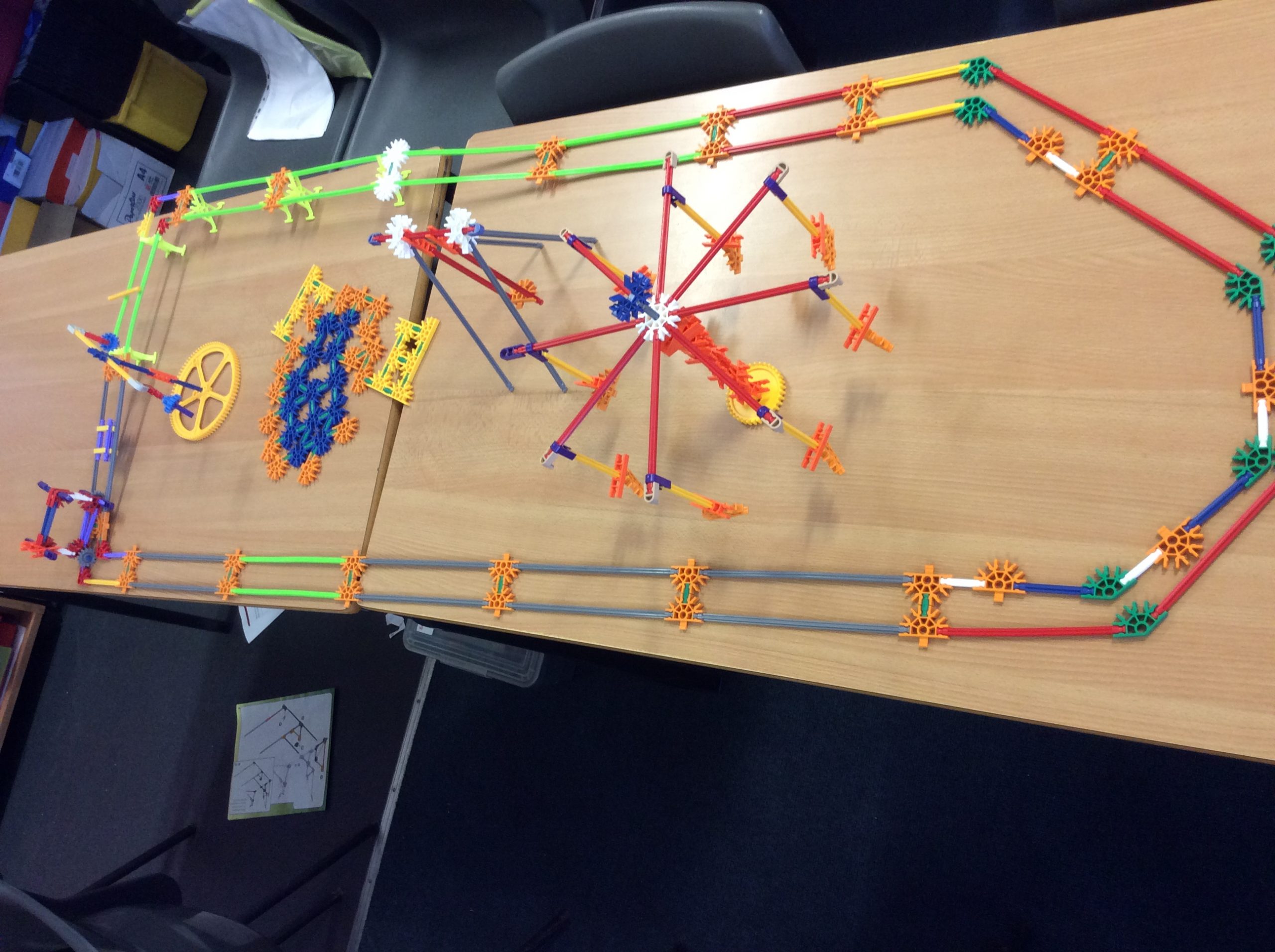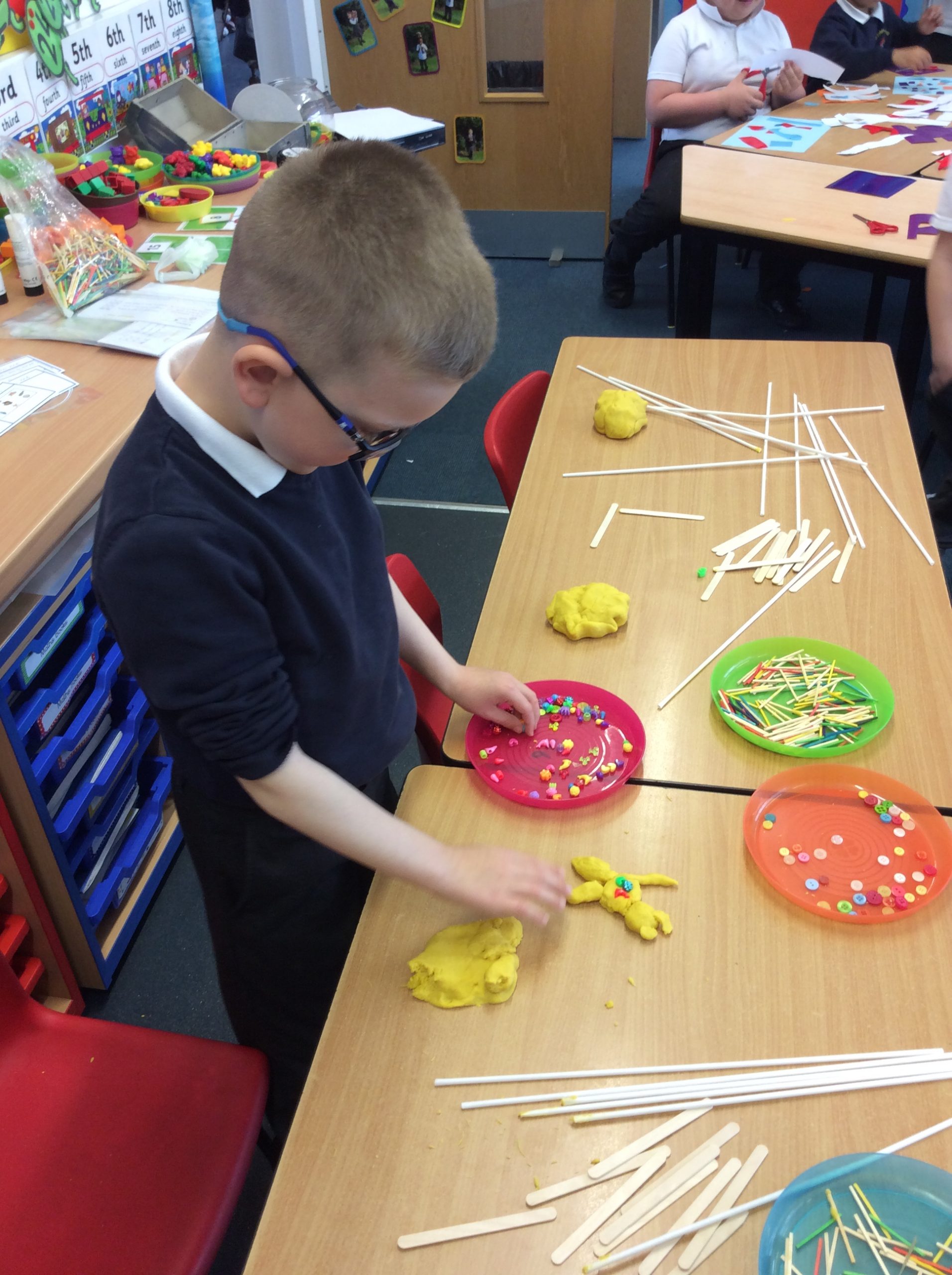 We ensure that Design and Technology allows children to apply their knowledge and skills learned in other subjects, particularly Maths, Science and Art. Children's interests are captured through themed learning, ensuring that links are made across the curriculum. During their time at St. Jude's, children will develop skills in sewing and textiles, cooking and nutrition and mechanical components. To support our creative curriculum, children are given the opportunity to use a range of tools, equipment and media to complete projects.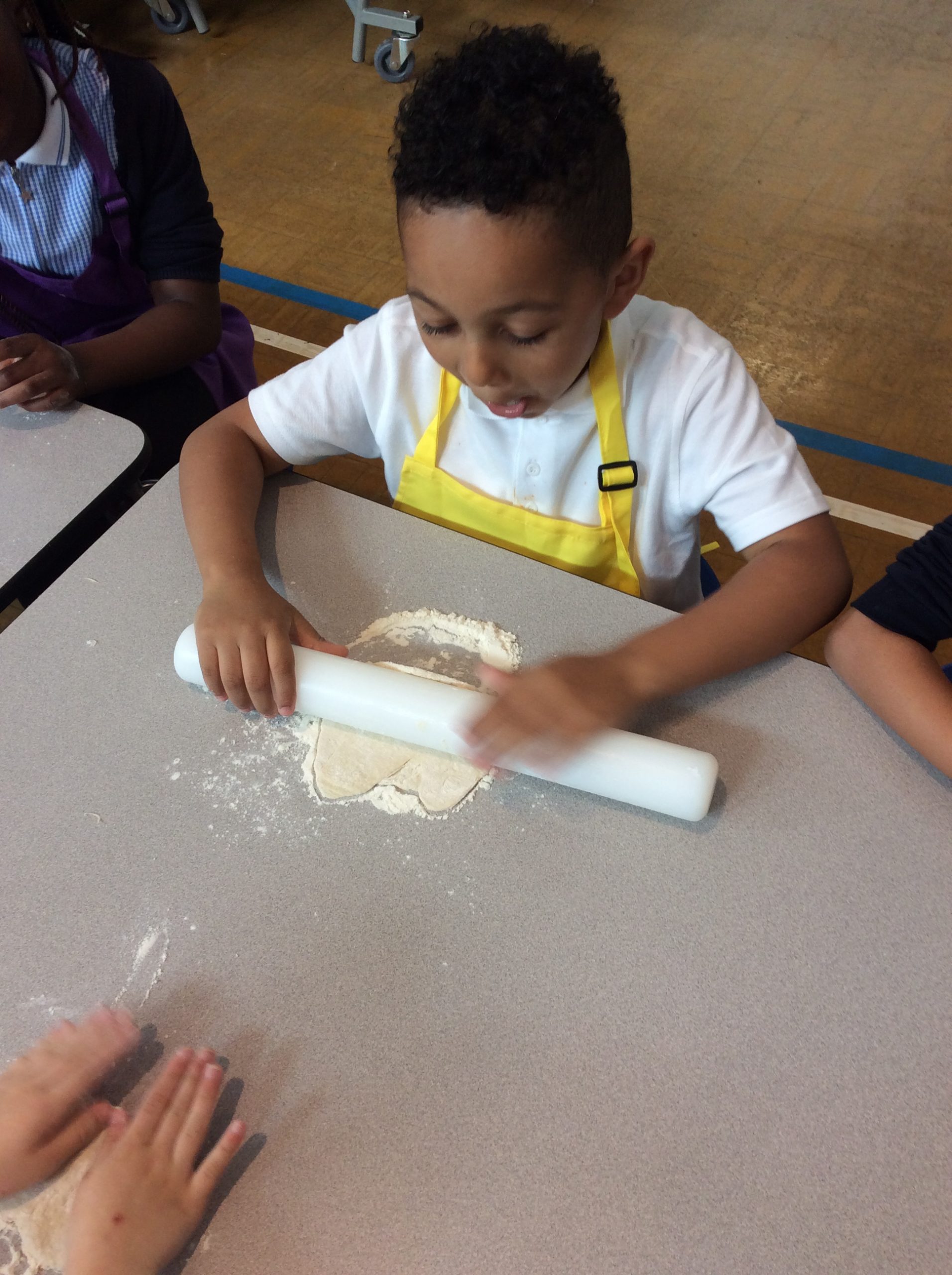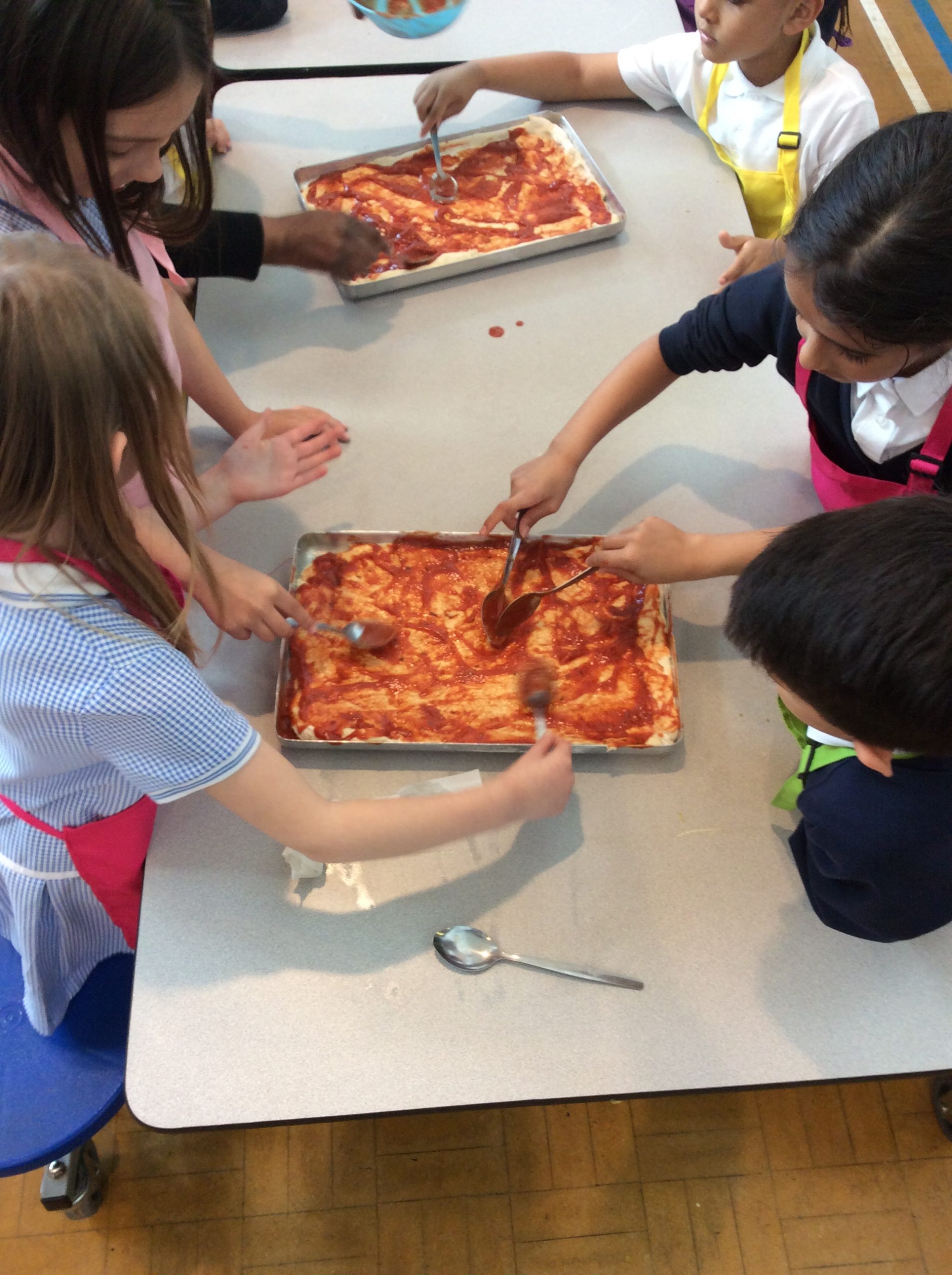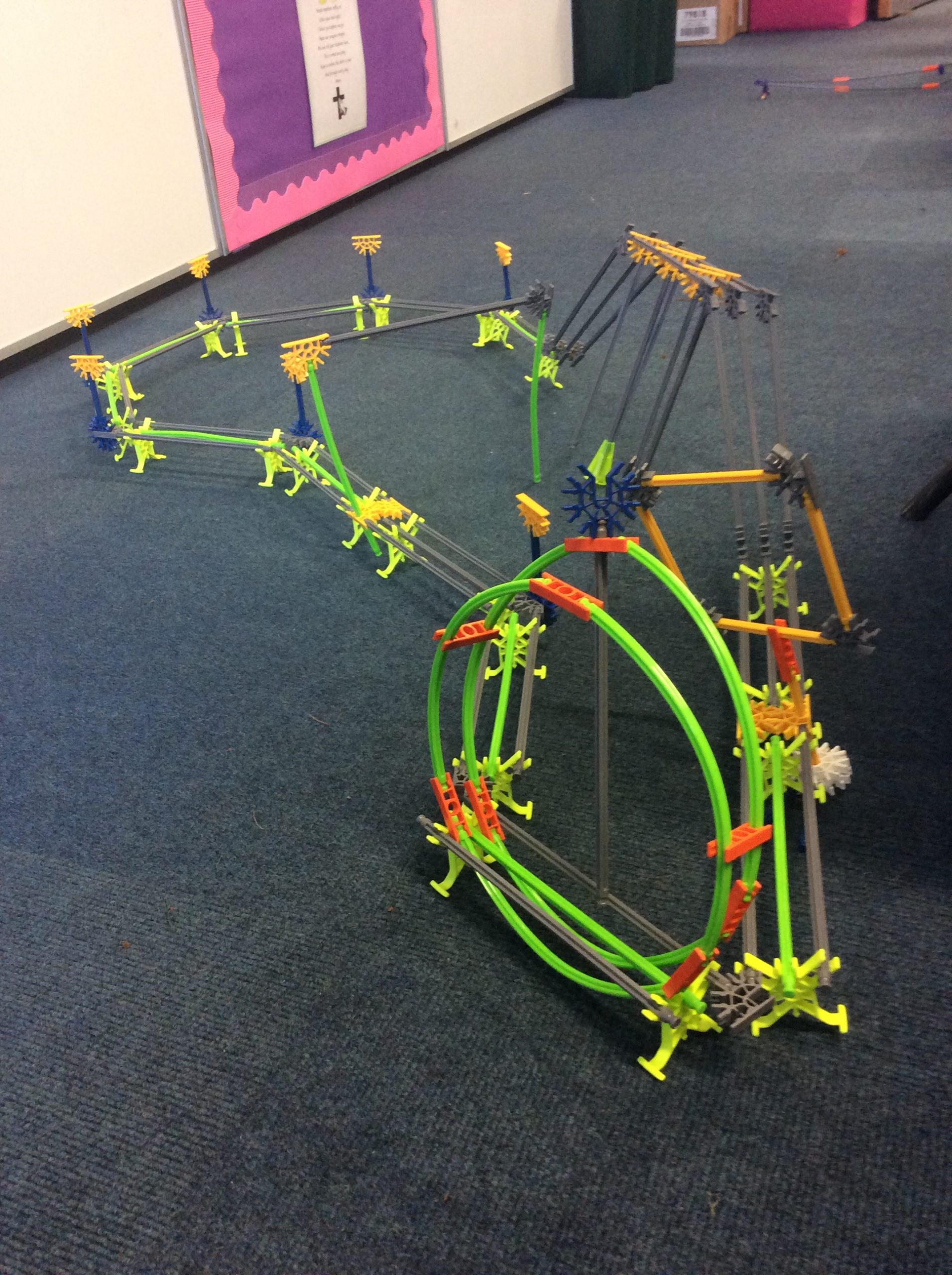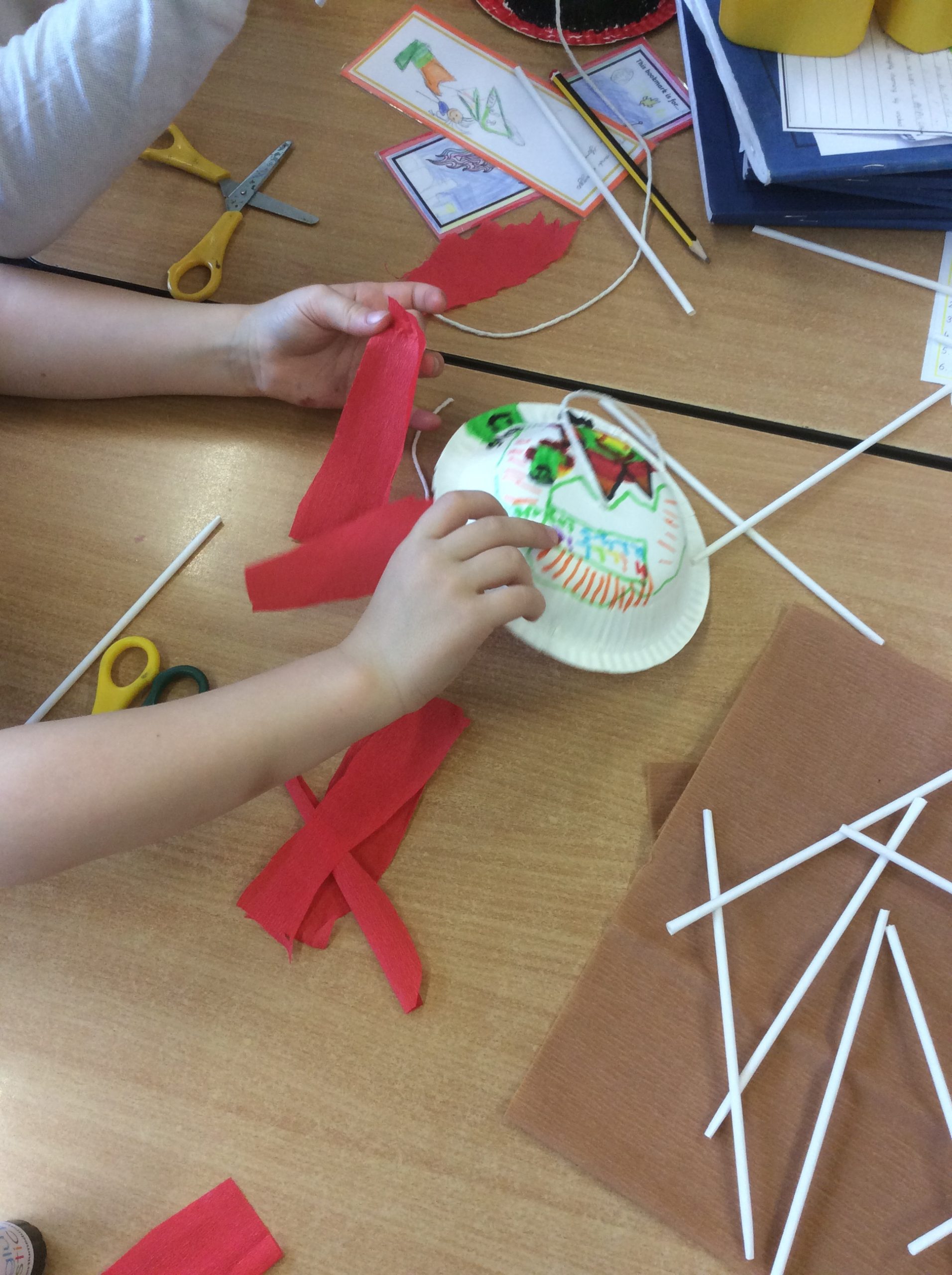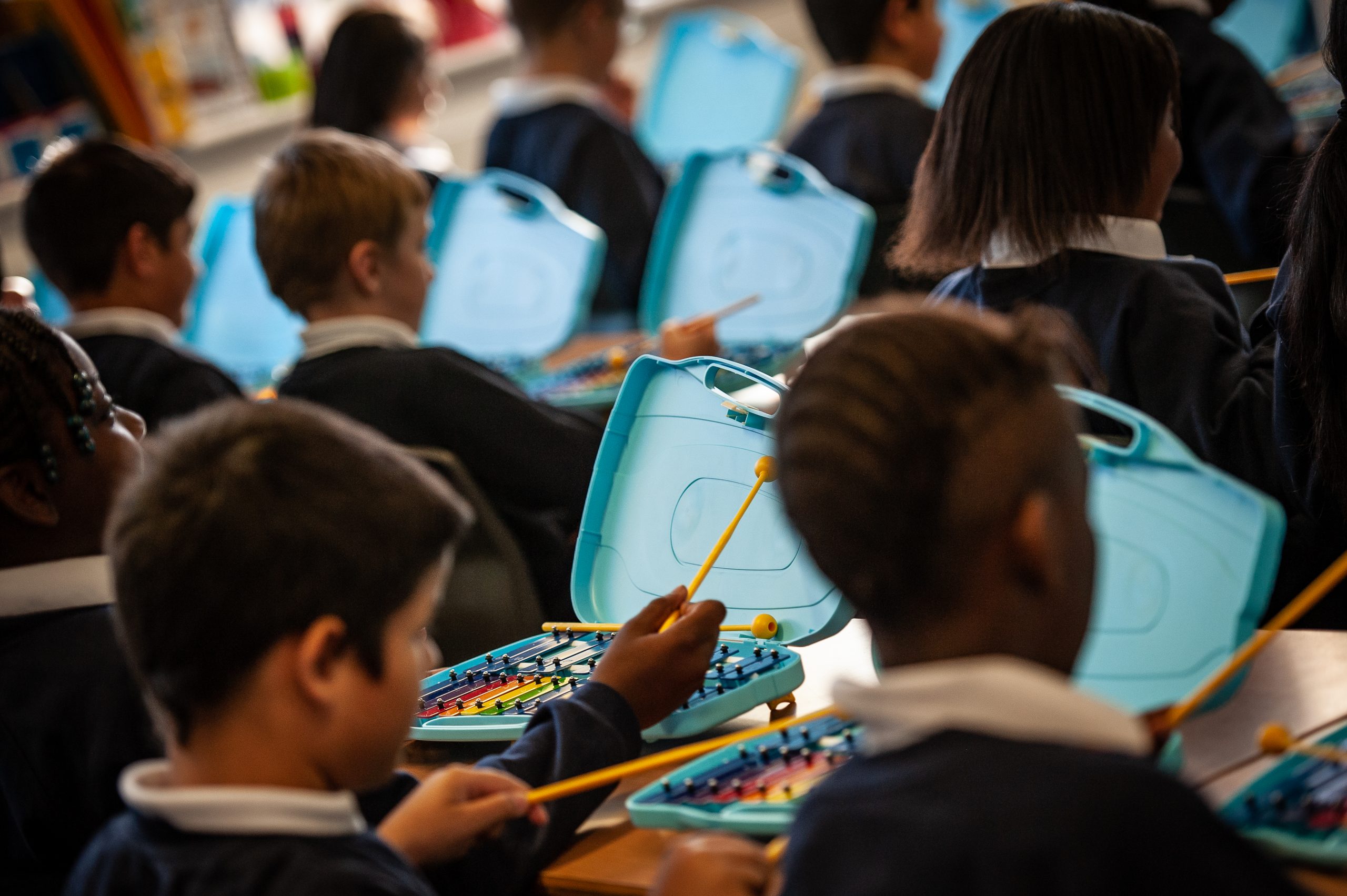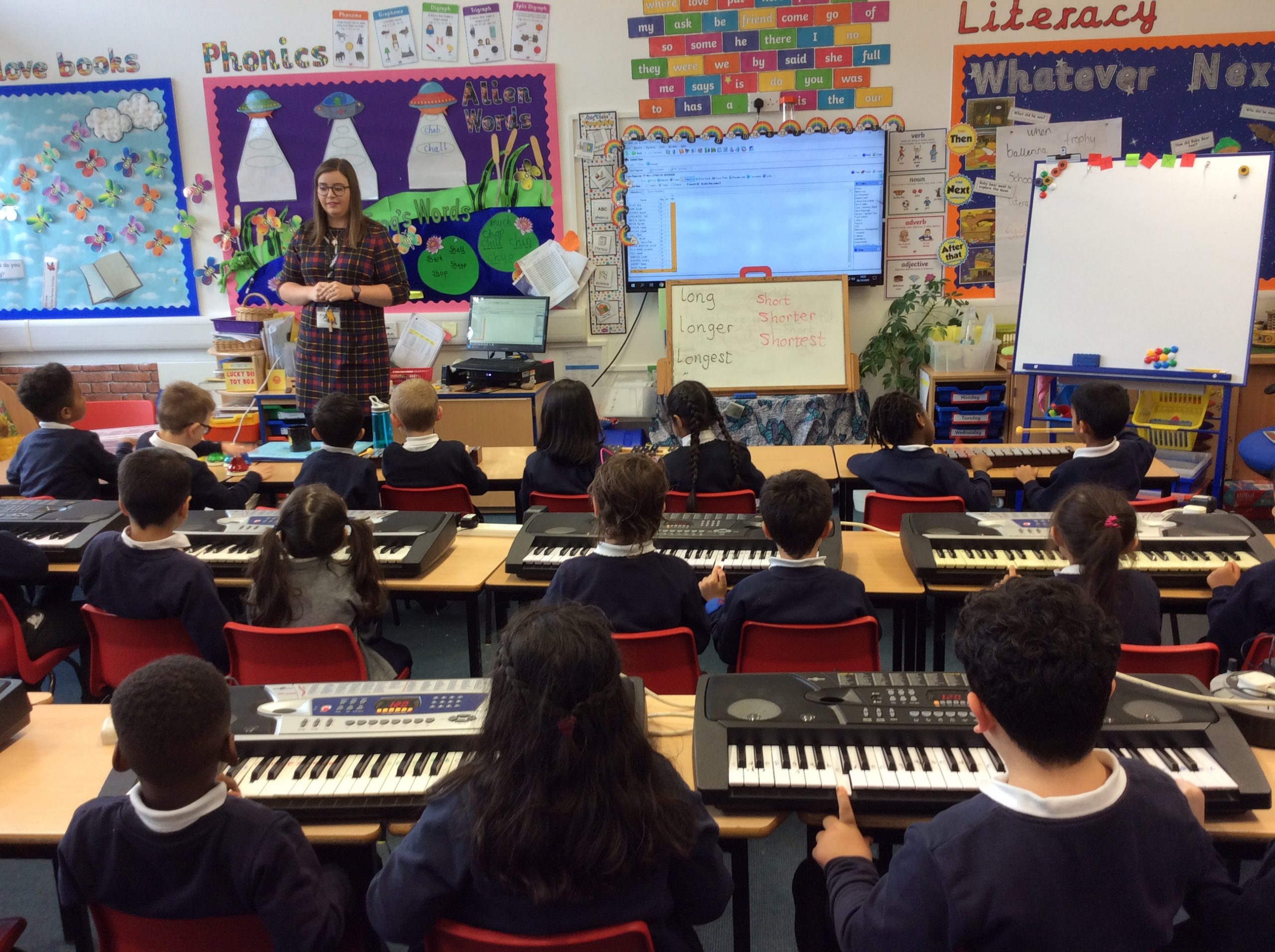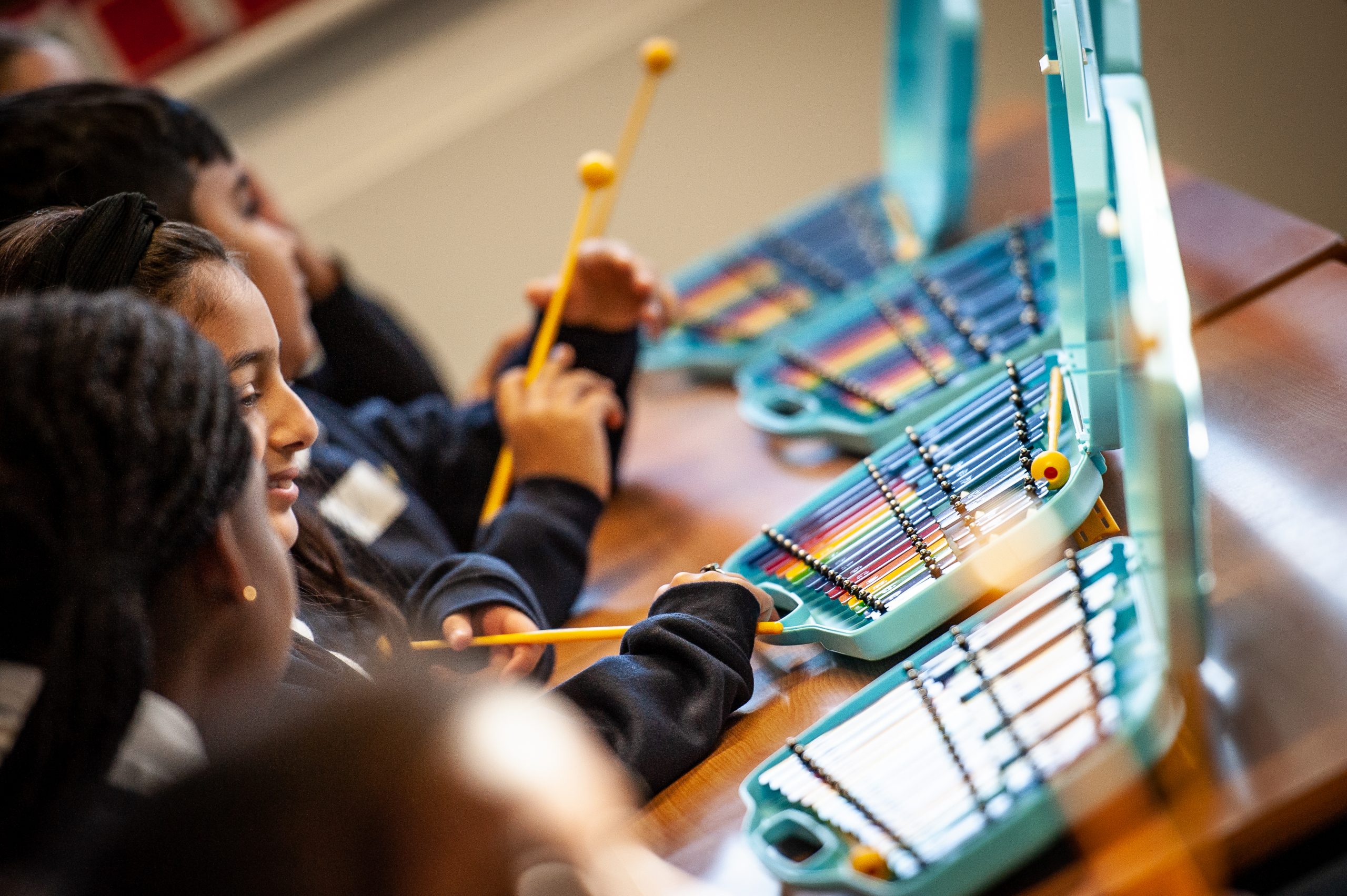 As part of a creative, diverse and inclusive curriculum, all pupils at St. Jude's take part in weekly music lessons. Music gives children the opportunity to express themselves in a unique way, which motivates learning and helps build self-confidence.
Music is delivered in a fun and engaging way by using a wide variety of digital resources and instruments. Lessons are differentiated to meet the needs of individual abilities, giving children the opportunity to progress to the next level of creative excellence. Every child at St. Jude's is given the opportunity to play a musical instrument.
Through music, children are taught to:
listen
appraise
create
explore
perform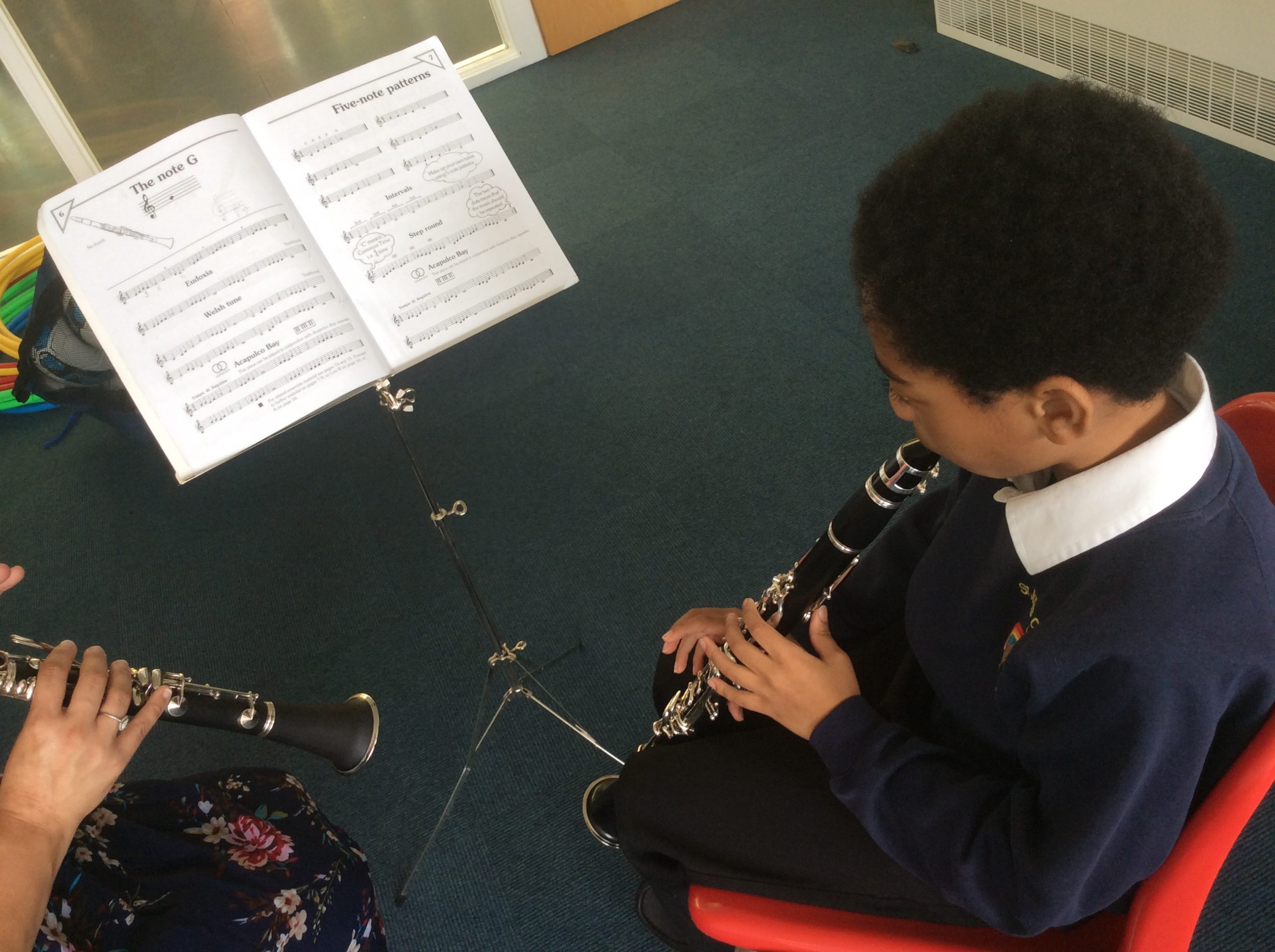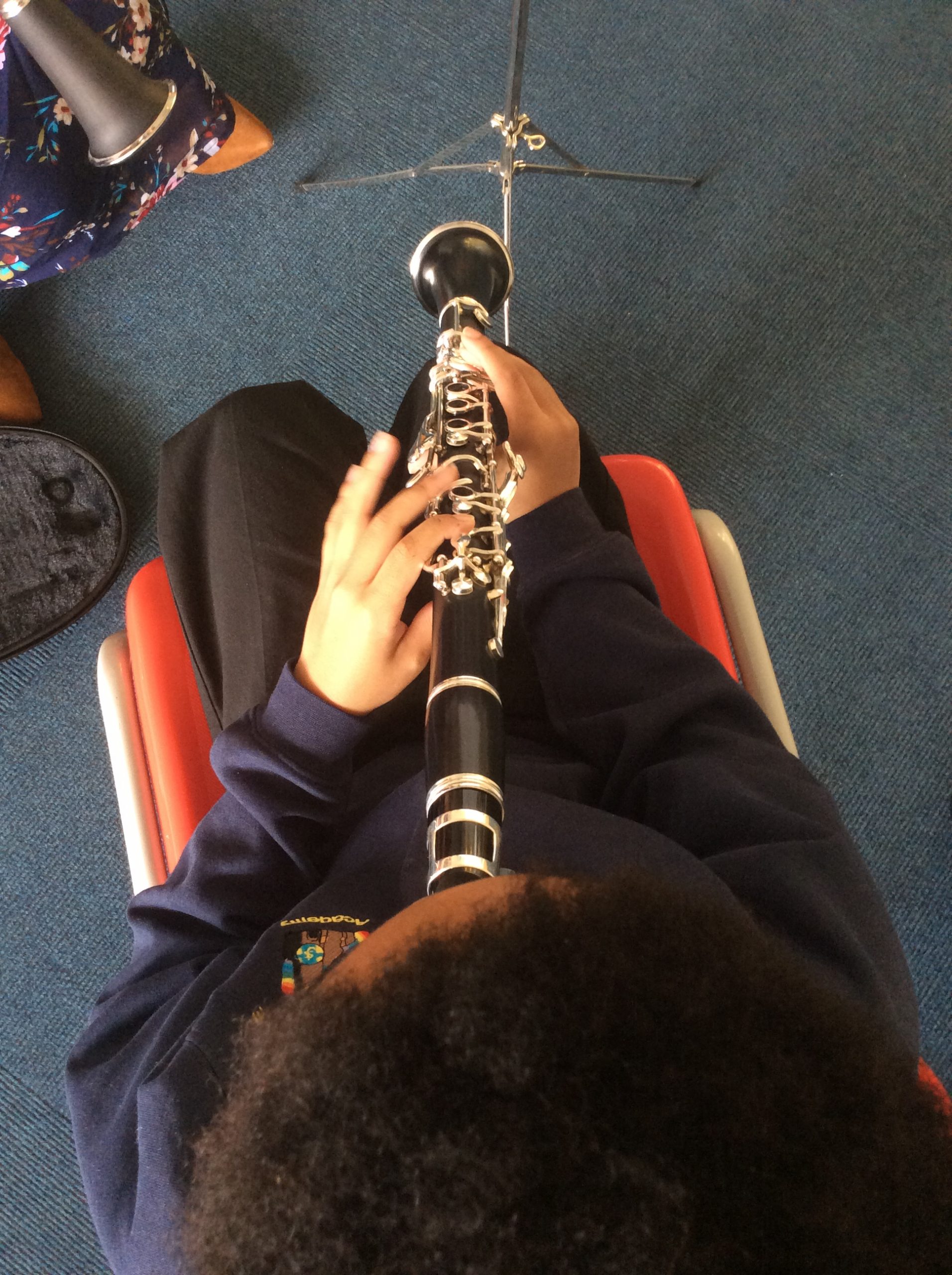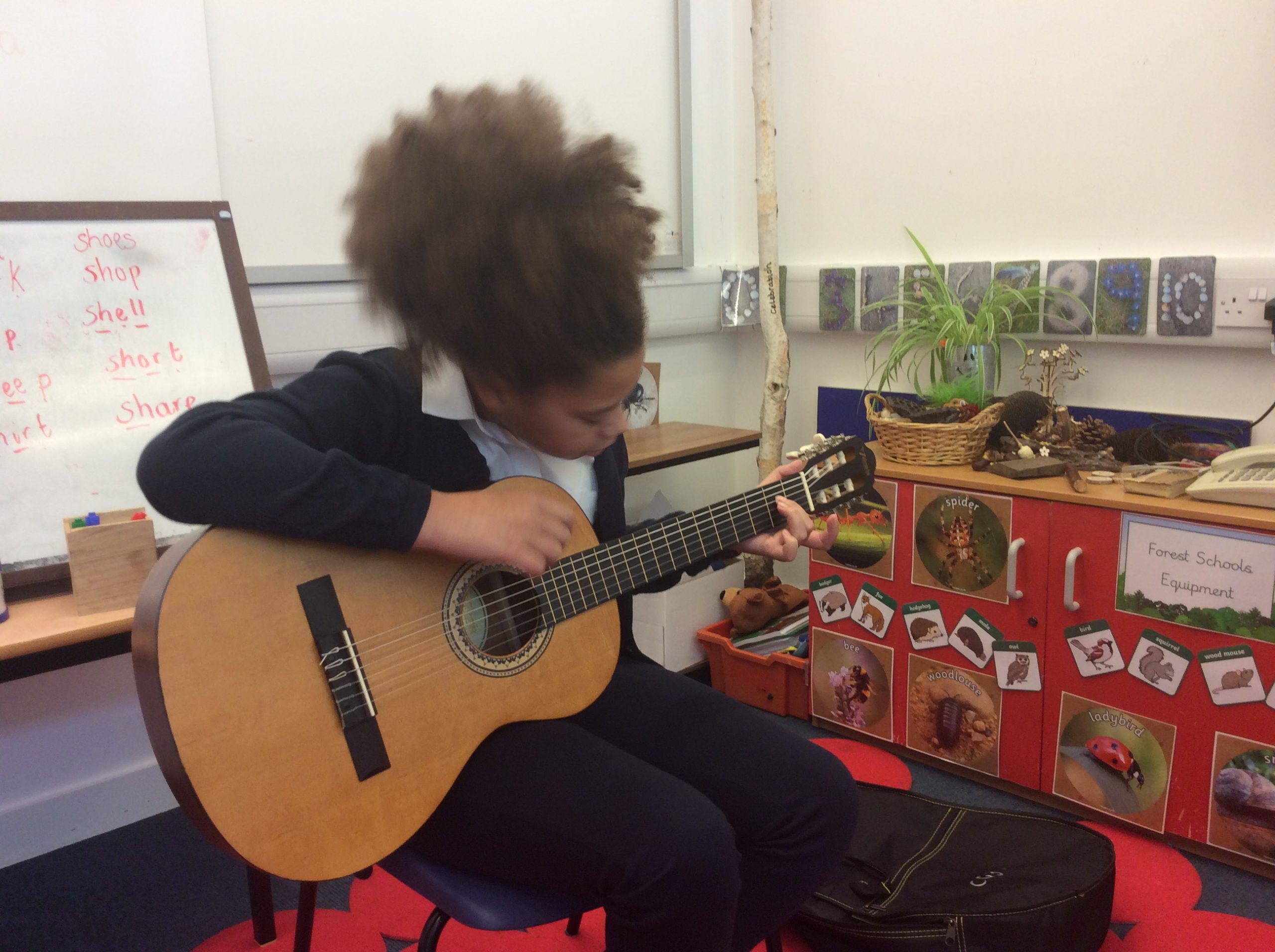 In addition to weekly music lessons, there are opportunities for pupils to take part in music tuition. Children are given the opportunity to play drums, keyboard, violin, guitar and a selection of woodwind instruments.
Alongside our music curriculum, we provide opportunities for pupils to take part in regular events to display talents in singing, performing and instrument playing. Harvest, Christmas and Easter are celebrated through performances by pupils across school. Performances are extended beyond school and into the community, such as in church and participating in local events.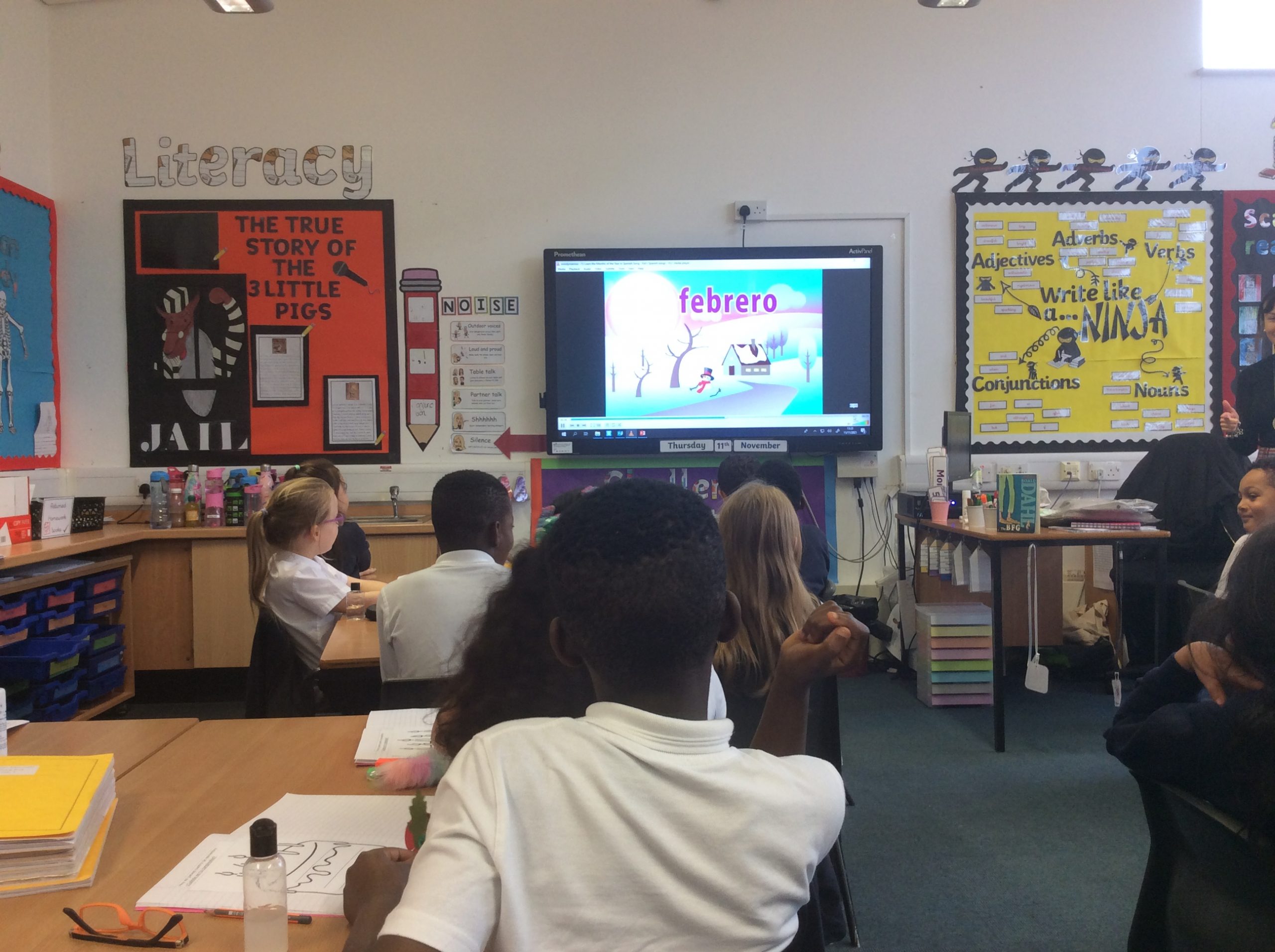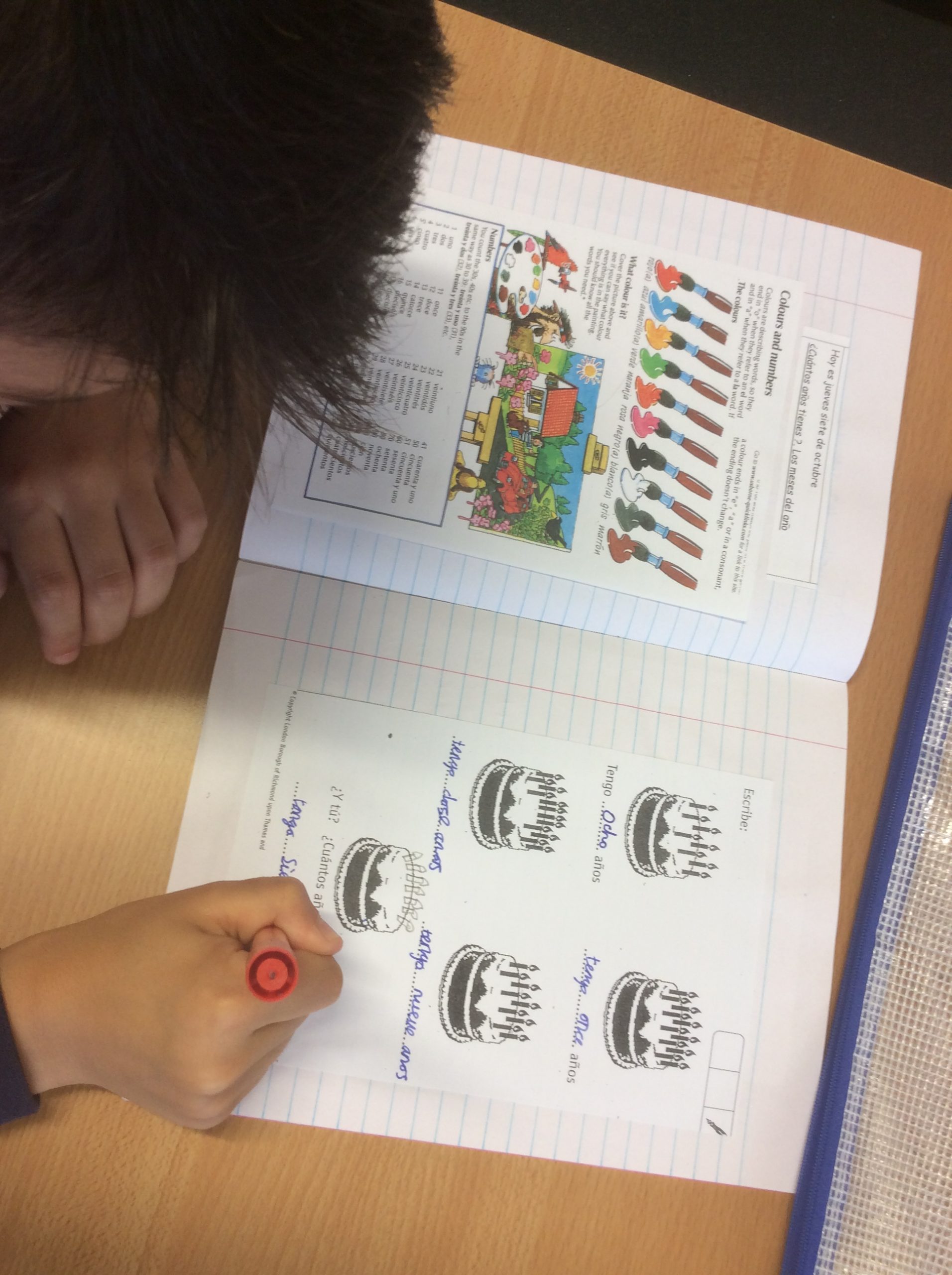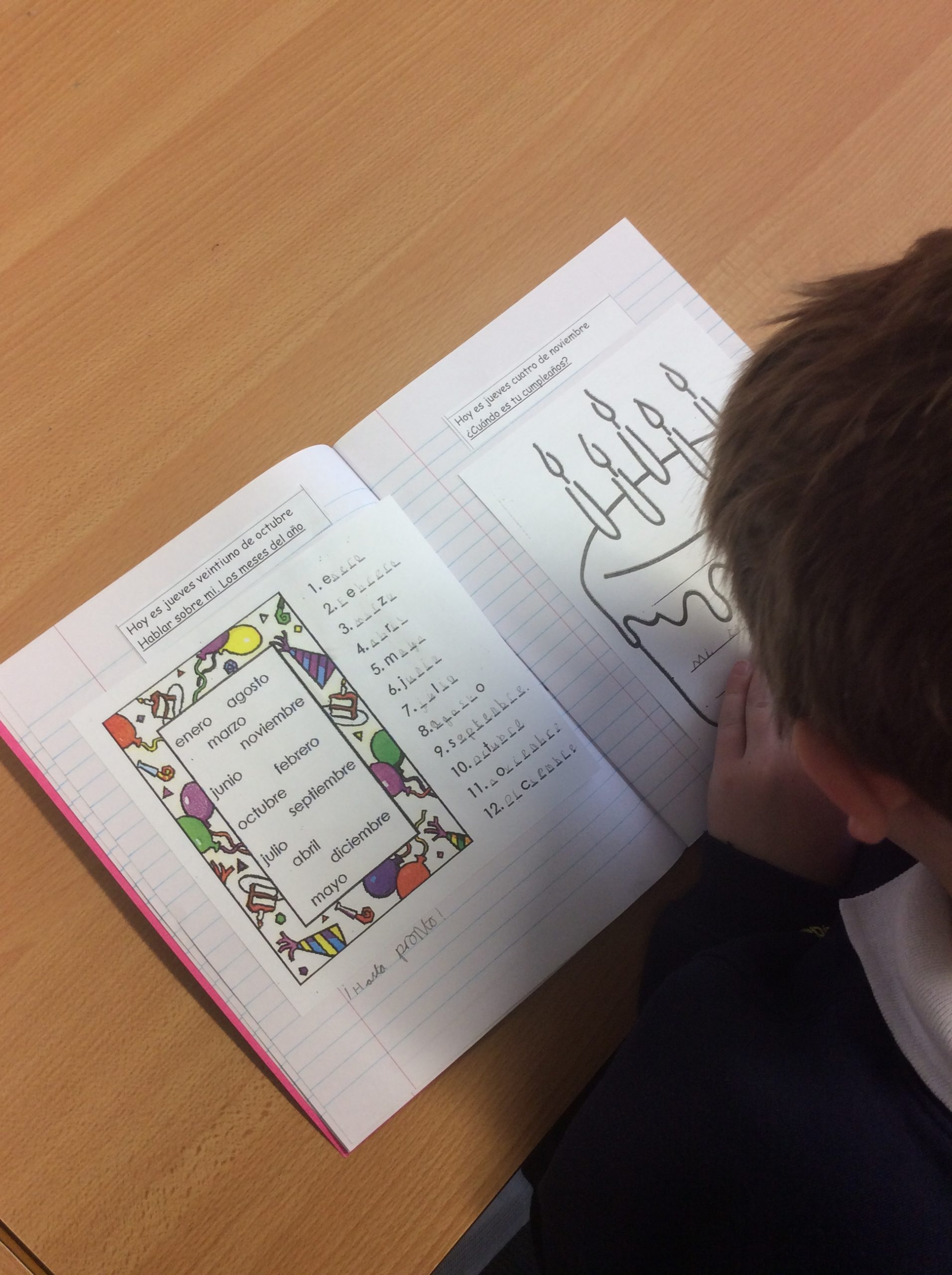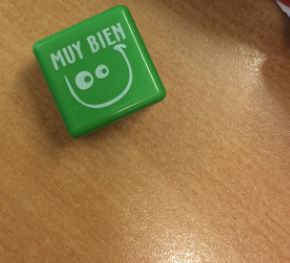 Our school serves a diverse, multi-cultural community and we believe that this should be celebrated throughout the curriculum. At St. Jude's we understand that it is important for pupils to explore and learn a language that interests and excites them. Learning a foreign language opens a gateway to the world around us, providing pupils with different social and cultural experiences.
'In our Spanish lessons, we have learnt about colours and numbers. We have learnt how to say 'hello', 'goodbye' and 'how are you'. Spanish is exciting because we learn songs and actions in a fun way with music'. Year 3 pupil.
Spanish is taught weekly by a specialist Spanish teacher in Years 2, 3, 4, 5 and 6. All children take part in practical activities that build their knowledge of the language and apply these to focused tasks. Our Spanish curriculum is carefully planned out across the year to ensure that pupils have opportunities to explore themes that interest them such as greetings, hobbies and commands.
At St. Jude's, our Computing curriculum enables pupils to develop digital skills and creativity. The curriculum is designed to ensure that pupils become competent in using technology in a safe and creative way. Computing is taught weekly, using different forms of technology, such as laptops and iPads. Our planned Computing curriculum focuses on a progression of skills in:
digital literacy
computer science
information technology
online safety
These strands are regularly revisited to ensure that learning is embedded and skills are successfully developed by the time pupils leave school. As part of the Computing curriculum, children learn to develop their ideas through Computing, for example in writing and presenting, as well as exploring art and design using multimedia and programming.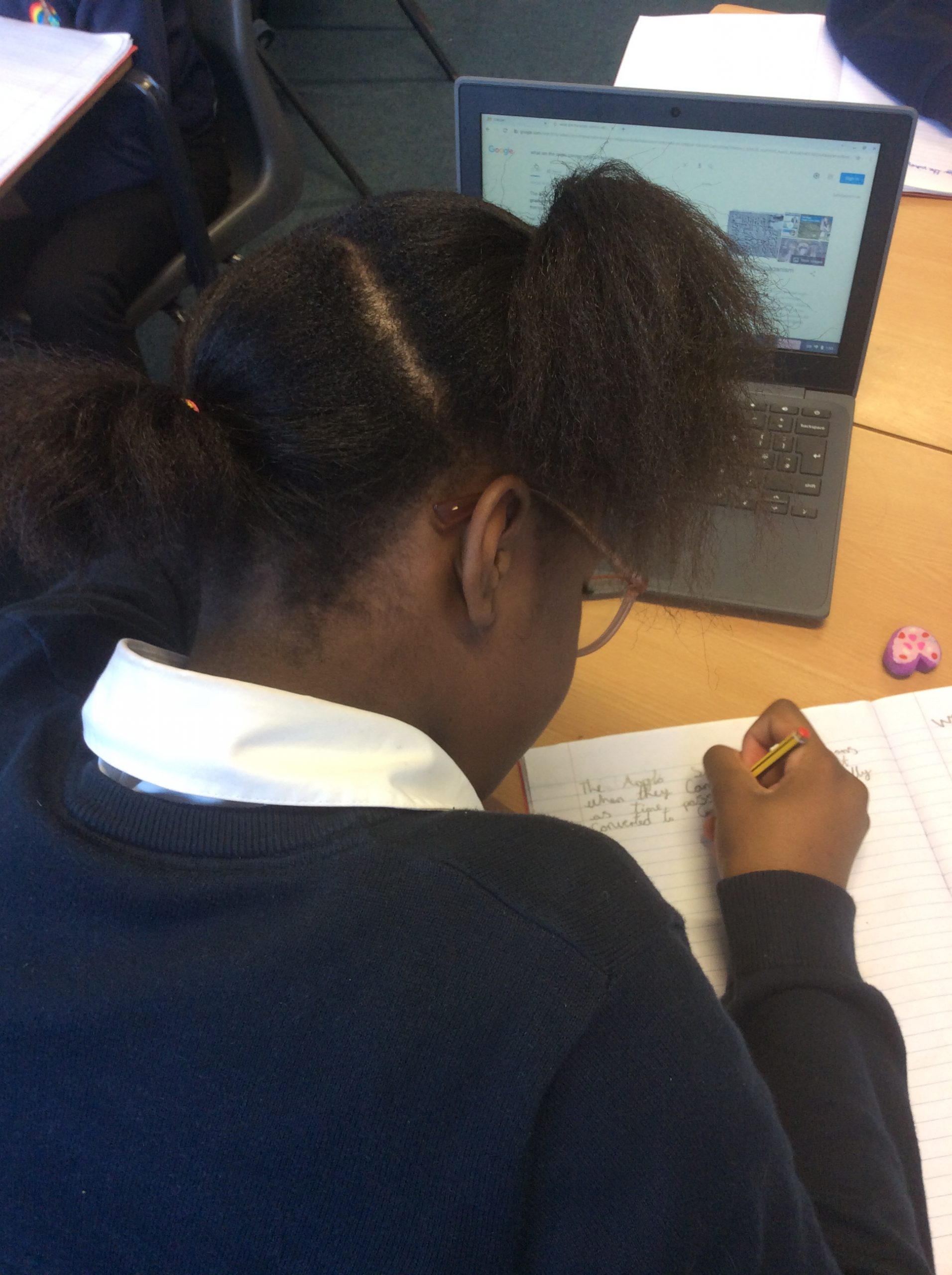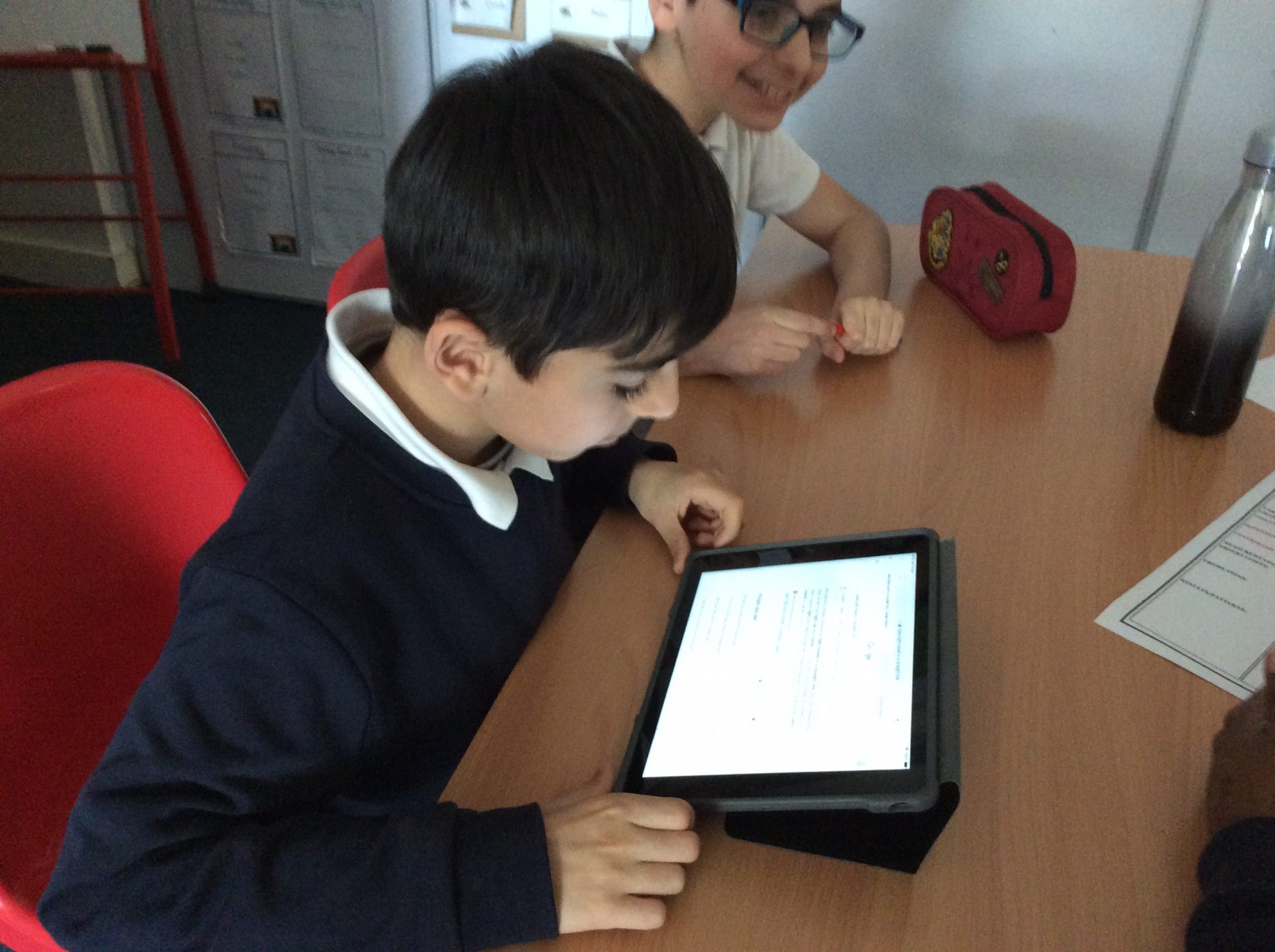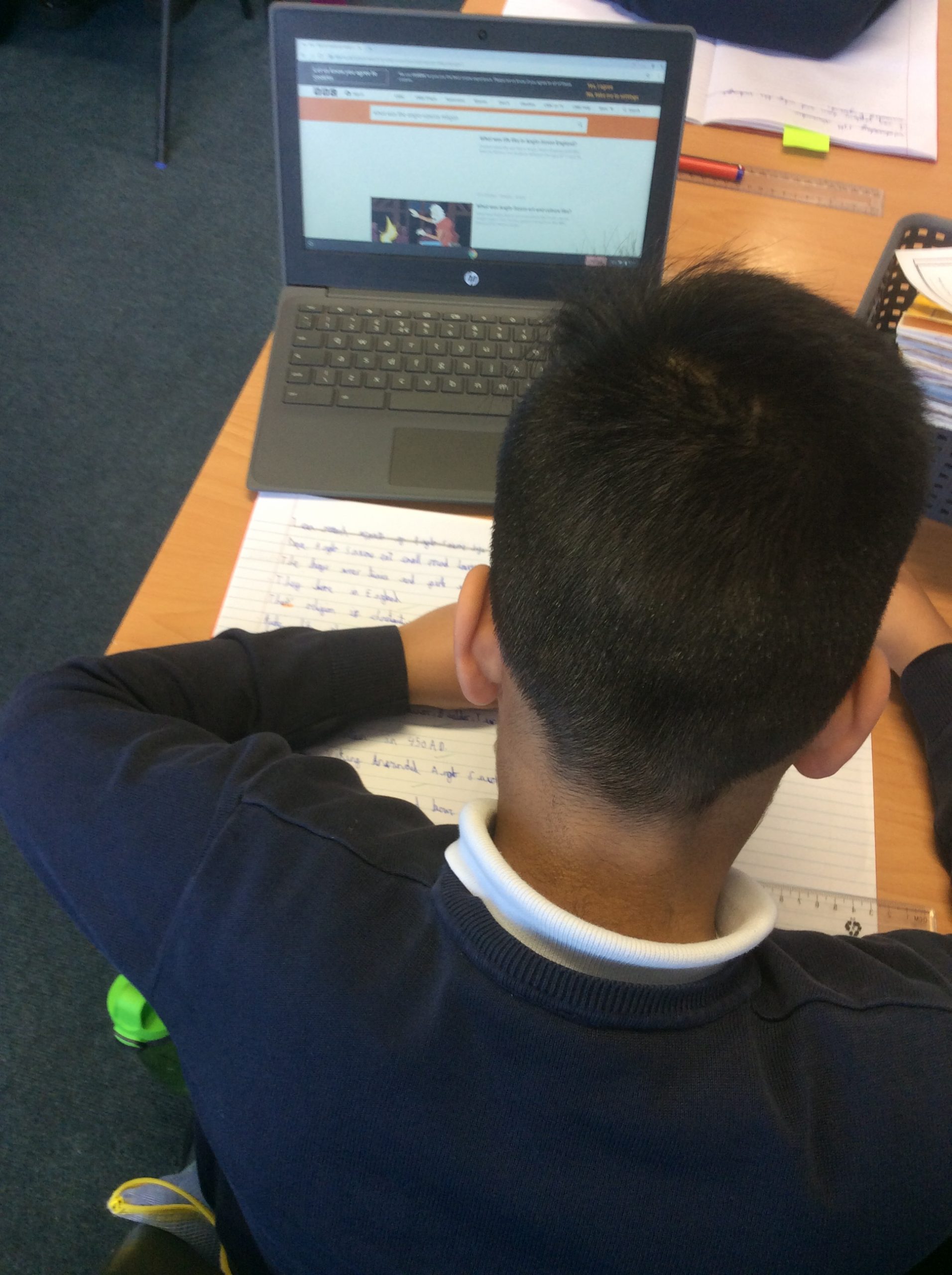 At St Jude's, we give children access to a wide range of good quality resources and provide cross curricular opportunities for children to apply their computing knowledge and skills. Online safety is taught throughout the year, using the PSHE curriculum to support this, and online safety procedures are communicated with all staff and parents.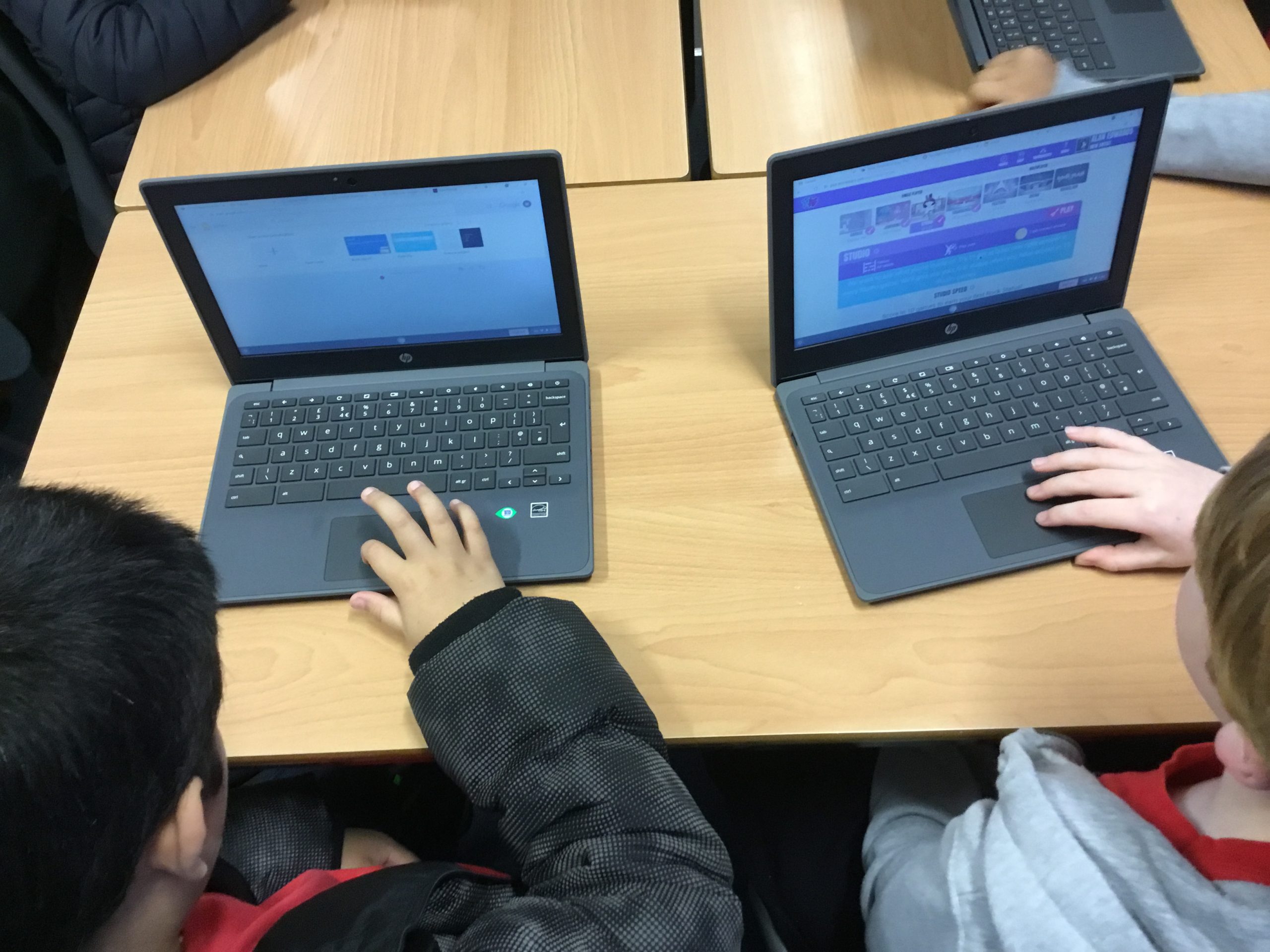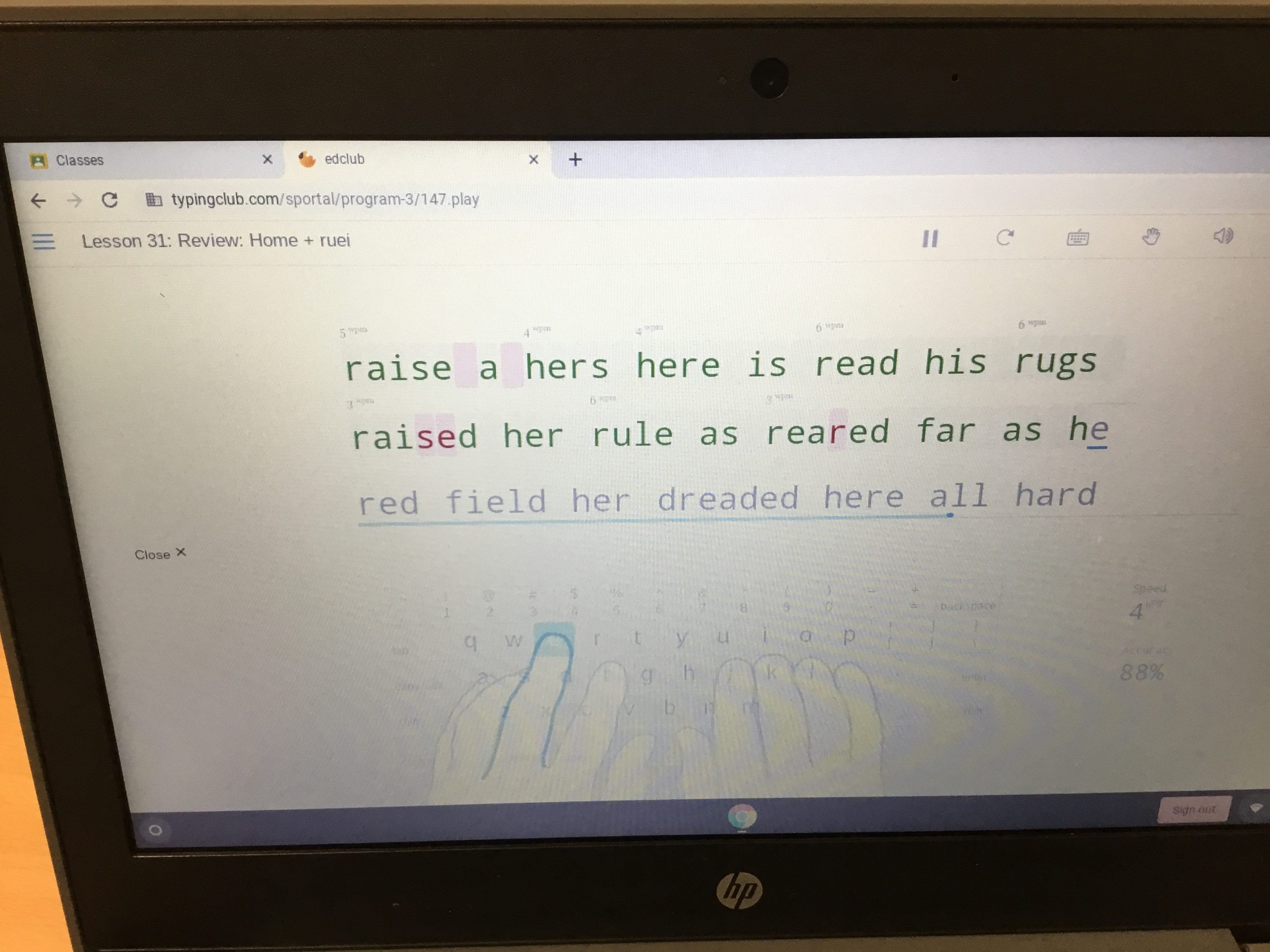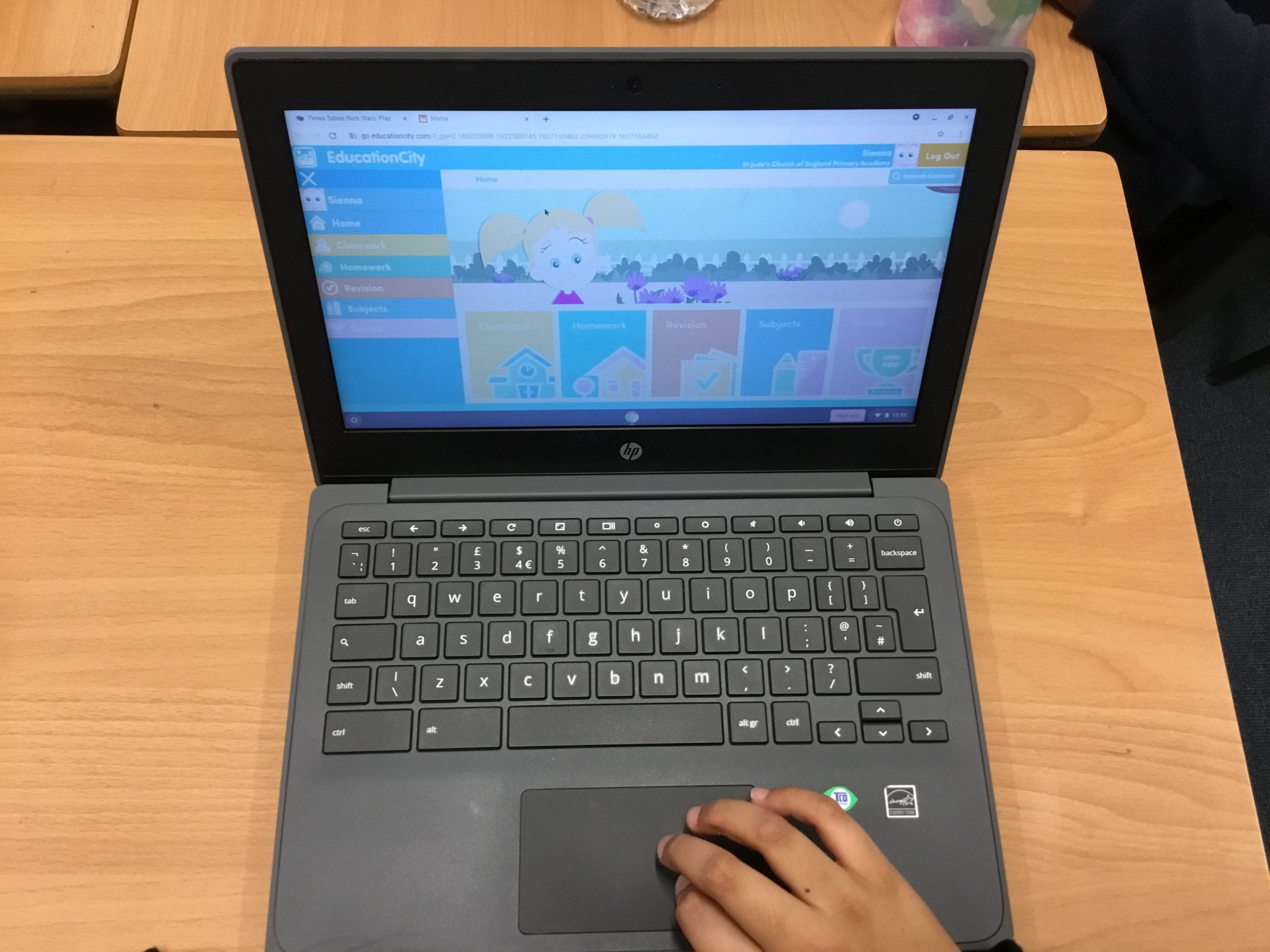 At St. Jude's we promote and deliver an inclusive curriculum that provides children with opportunities to explore and develop their well-being. As a school, we follow the Jigsaw scheme of work through weekly lessons. Each year, the children will complete the following topics:
Being Me in My World- exploring the rights of a child
Celebrating Differences- encouraging children to explore how we are different and unique
Dreams and Goals- exploring hopes and dreams for the future in a creative way
Healthy Me- exploring the impact of living a healthy lifestyle
Relationships- learning about friendships, conflict resolution and relationships
Changing Me- preparing children for future transition to the next year group, or transition to secondary school.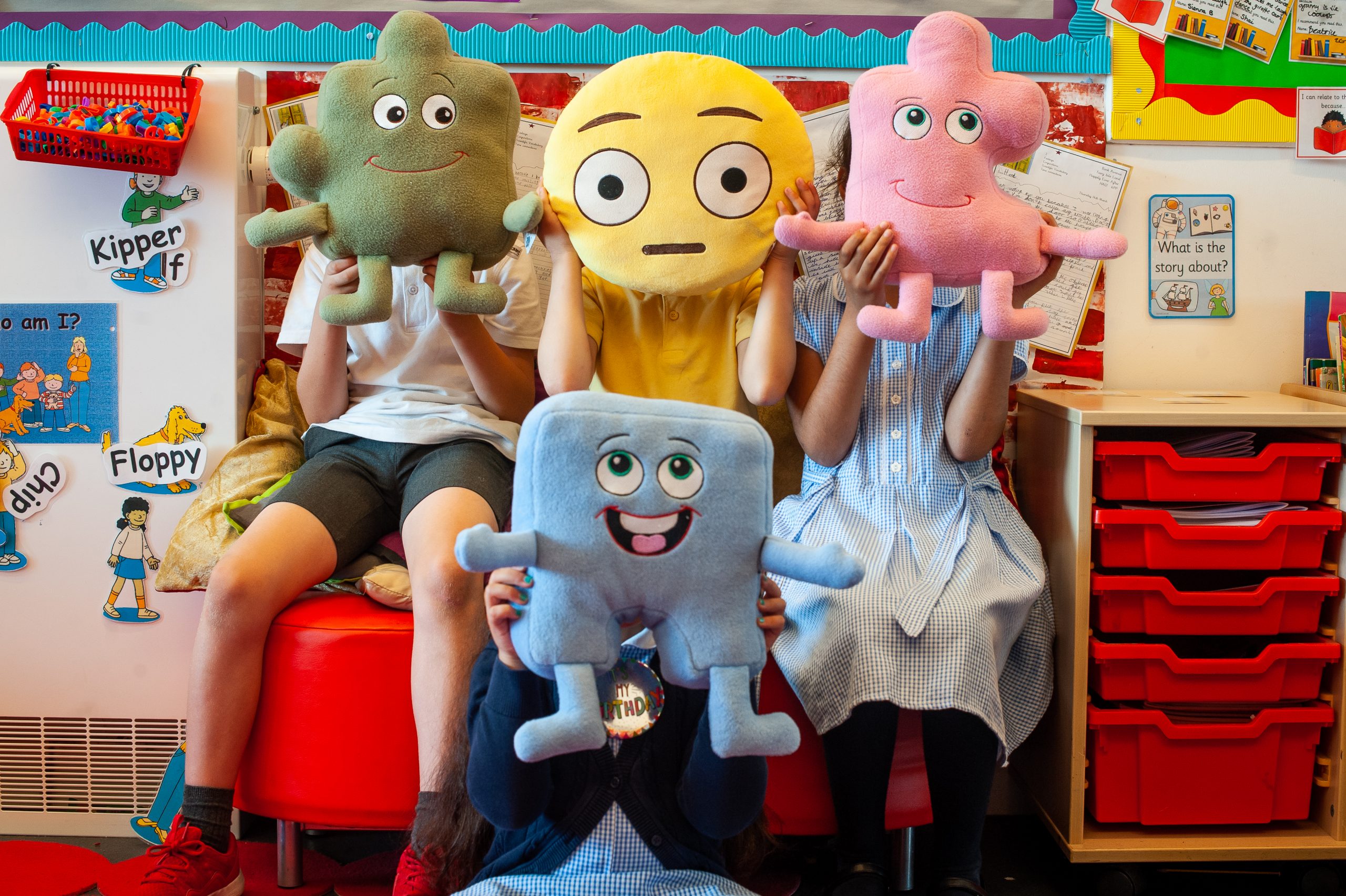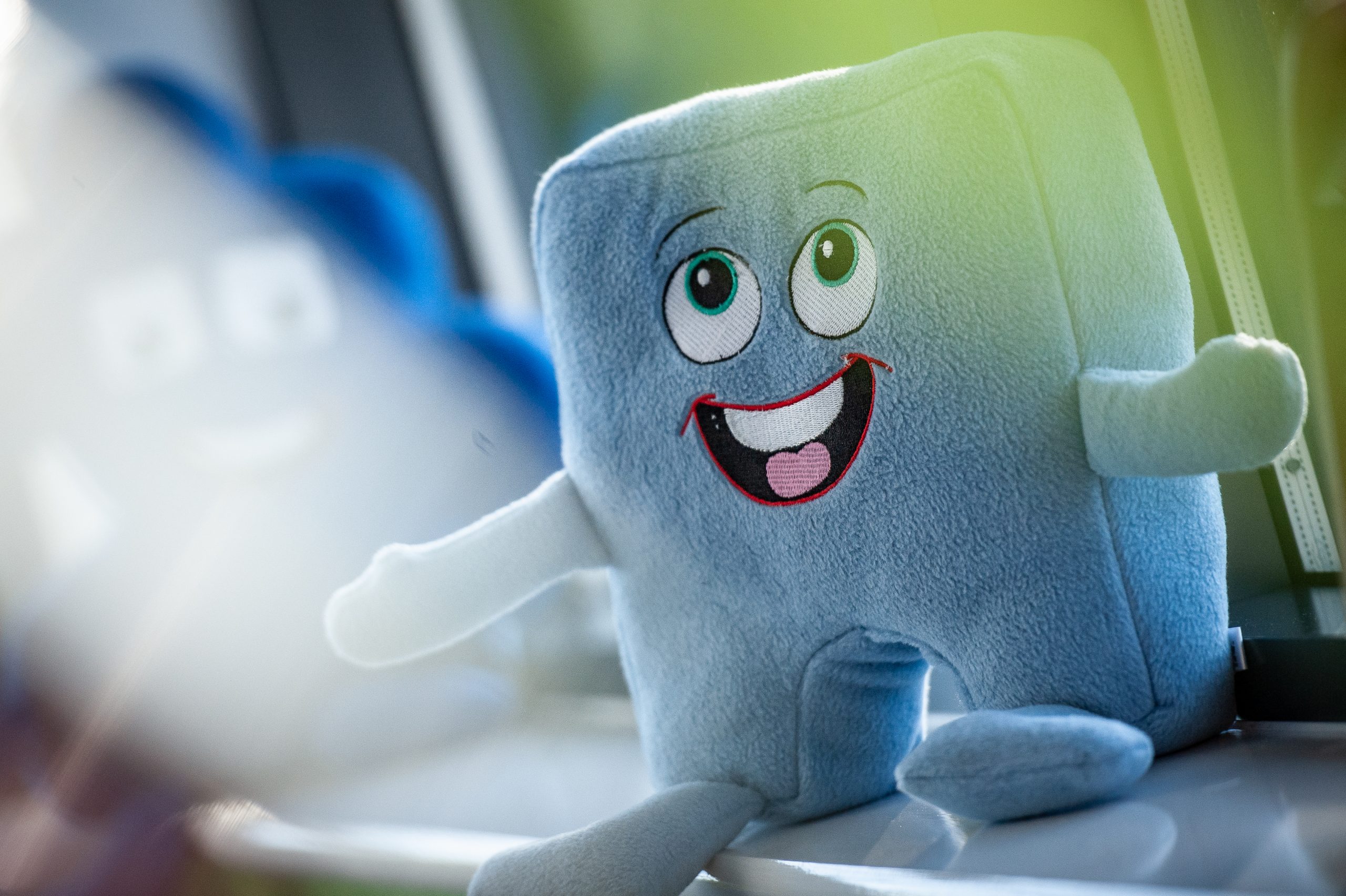 Alongside the Jigsaw scheme, children also take part in focus weeks to help promote positive mental health. We provide children with the opportunity to develop their own strategies to support their mental health. We help pupils to consider how they can help to make the school a caring and inclusive environment for all.